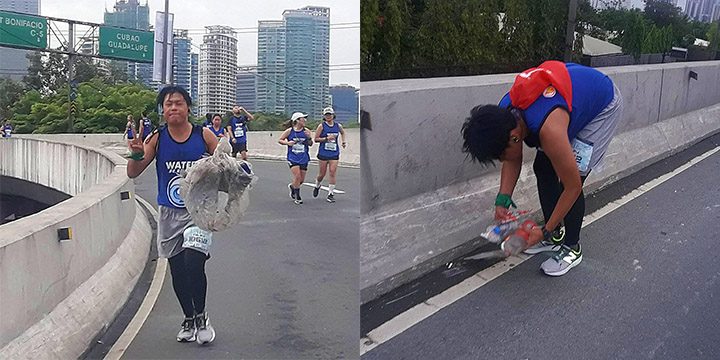 Last June 17, 2018, a runner was seen Plogging during the water run event at Liwasang Ulalim, CCP Complex.
Plogging is the term used to describe picking up trash while jogging. It's an eco-friendly way to workout, which the running community is slowly picking up.
That's why some of our Pinoy Fitness Community Members took notice of this runner's plogging and showed their support and respect.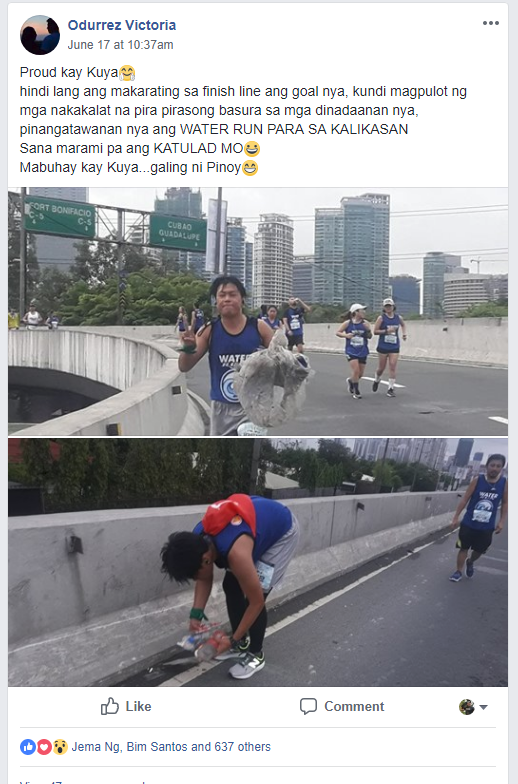 According to Jonathan Garcia, one of our Community members, the runner took the initiative to do this upon seeing that not all runners were able to throw away the used paper cups properly. And from picking paper cups, he began picking litters along the way too.
Water Run is the second leg of Takbo Para sa Kalikalasan, a series of running events that aims to raise awareness about global warming. And true enough, this runner expressed his support for the cause by not only joining the fun run but also picking up liters and trash along the way.
Plogging may seem like a small act for some but it's a way to remind us that there's a big problem in plastic consumption and disposal. Who knows what this small act can do if runners start to do it collectively?
What are your thoughts about Plogging? Let us know in the comments section!