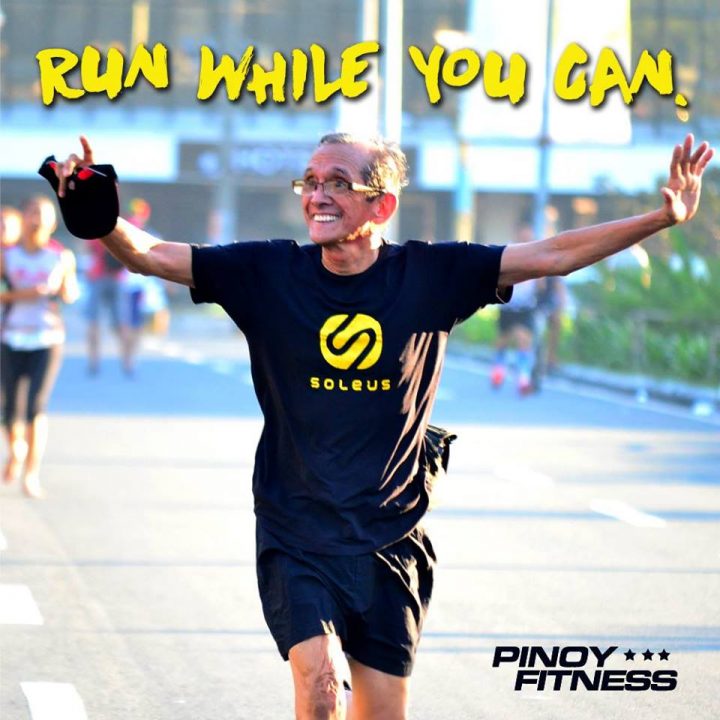 6 Senior Runners That Can Inspire You To Run
For some people, retirement or being at the age of 60 means staying at home and enjoying all the hard work done in their younger years. However, there are some special ones, who choose to spend their later years practicing fitness and getting even more healthy which stands them out in the fitness community.
Here are six senior citizen runners who can help inspire us all to get moving: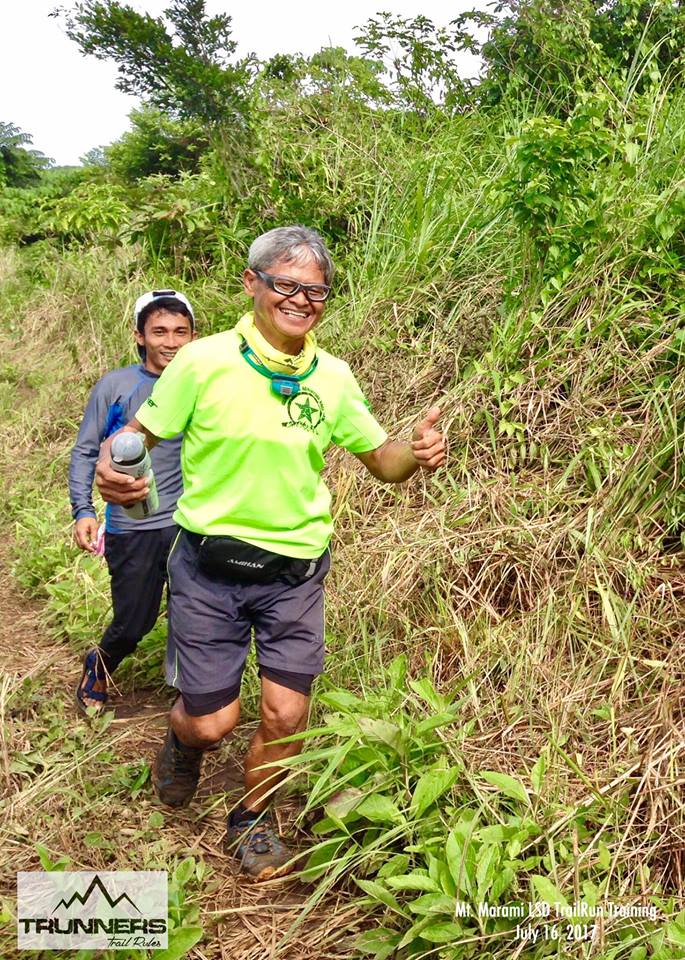 1. Caesar lledo (62 years old)
Tatay Caesar Lledo found his love for running in 2014 after he was inspired by his Chaplain in Macau, China. He started running with the help of his hija and her boyfriend at the Milo Manila Eliminations Run. The driver and kargador of CYJ Balloons & Party loves to run half marathons. He also mentioned that his best run was back in 2017 in the 55K Ultra Marathon run where he finished 77th out of 250 registered runners in the time of 8 hours 20 minutes and 57 seconds.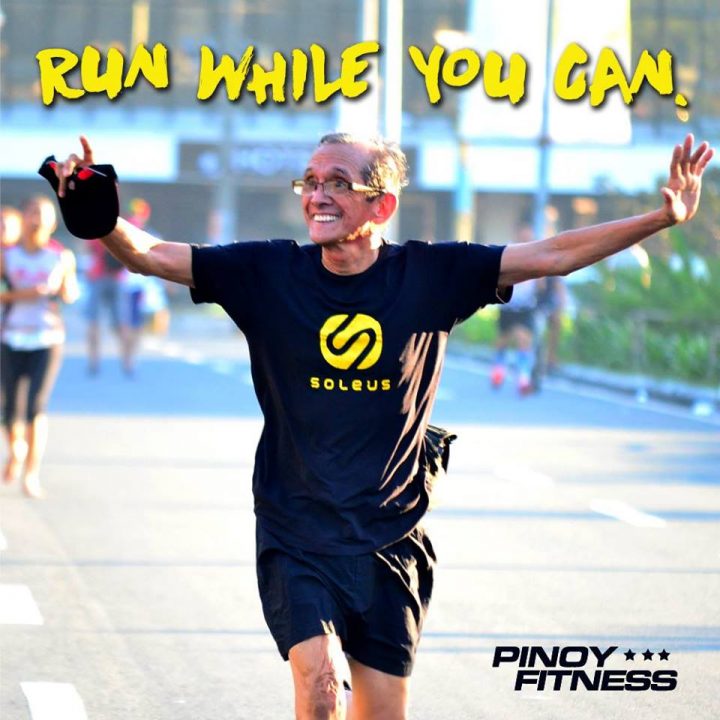 2. Crispin Banares (67 years old)
Tatay Crispin Benares, who was once an office employee and now enjoying the retired life, started running only last May 2012 at 62. The 67 year old's longest race to date was the 85K Rizal to Laguna to Quezon ultra marathon event.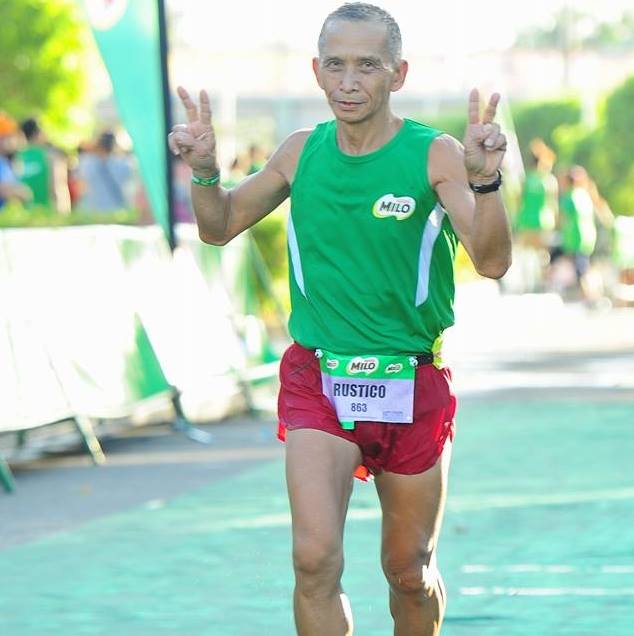 3. Rustico Martinez (65 years old)
For Tatay Rustico Martinez, running began at the age of 34 when he joined his first Mini Olympic tournament at Colgate Palmolive Philippines. Ever since, the 65 year old has been running and training up until today. The retired operator technician mentioned that his longest distance run is 50K, but his favorite distance to run is 21K.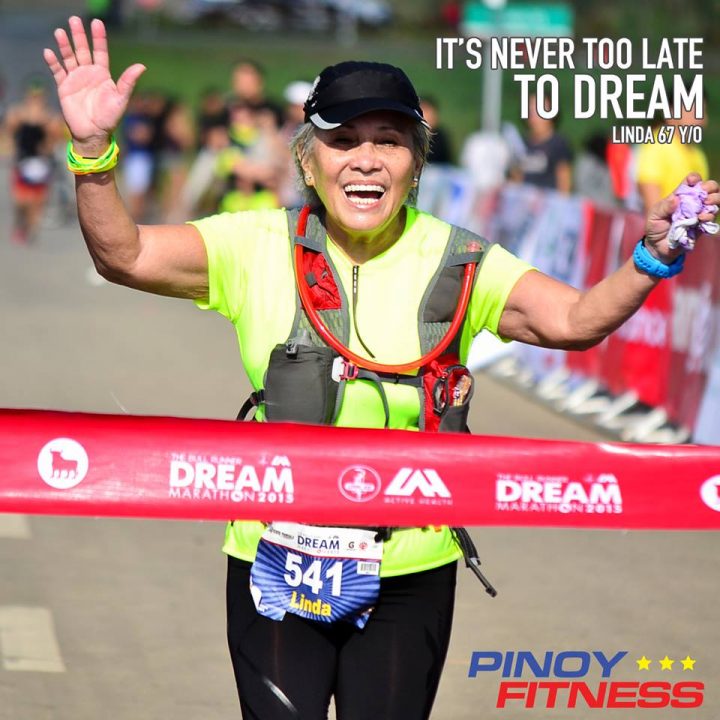 4. Rosalinda Ogsimer (70 years old)
Rosalinda Ogsimer, the inspiring 70 year old woman runner, started running 5K runs in 2012. Mrs. Ogsimer mentioned that she works for her husband's dental clinic and currently her longest run currently stands at 55K. Nanay Rosalinda also added that her favorite distances to run are 21k and 42k races.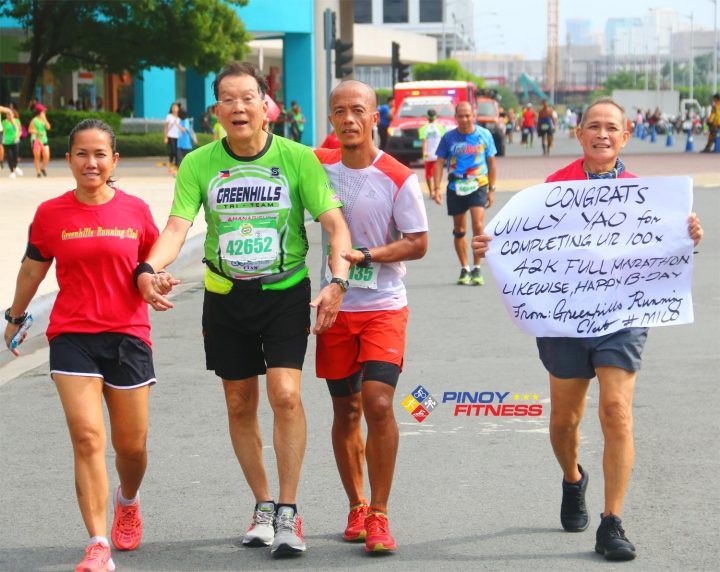 5. Willy Yao (67 years old)
Known now 100 Marathon Man after completing his 100th marathon in the 41st Milo Marathon run, Willy Yao's love for running started in his teenage years. Although, he only ran his first full marathon in 1988 at the Philippine Airlines International (PAL) Marathon, he also once represented the country in the Boston Marathon, one of the biggest marathon's in the world in 1995 where he finished a total of 3 hours and 16 minutes. Until today, the 100 marathon man continues to inspire the community as aims finish more runs and add to his classic record.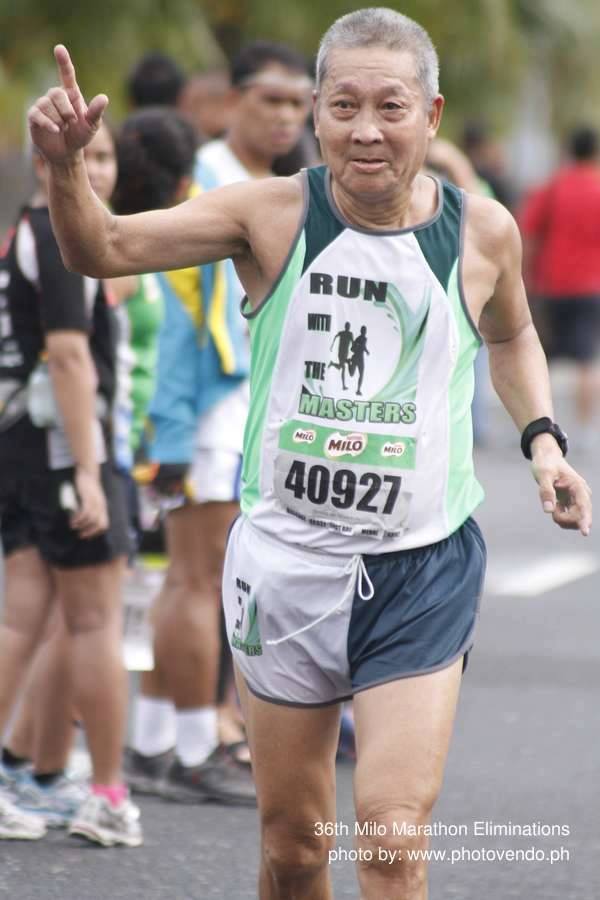 6. Victor Ting (71 years old)
Known as "Master Ting" in his circle of friends, Victor Ting's longest run is 160K in the 2012 Bataan Death March (BDM160) with the time of 29:02:54 and placed 36 out of 54 runners. The retired Businessman and Photographer has been running for 35 years now and mentioned that his favorite distance to run is a full marathon or ultramarathon challenge. He also was nice enough to give an advice for the running community:
"Have discipline and have a healthy lifestyle. Avoid vices such as smoking and drinking and other bad habits. Sleep 8 hours a day and sleep early. Run everyday or every other day. It's never too late to start, you can start now. Don't forget to drink water or any energy drink nearing the race day and do preparation such as protein and carb loading. Rest before the race. On the actual day of the race, it's a mind game. Don't think negatively that it's far. Always think that you can do it. Find a partner or running mate to enjoy your pace. Don't cheat because this will shadow your achievements, better to declare DNF (Did Not Finish) because there will be other races in the future. If you win don't boast, be humble. Challenge yourself, the competition is with yourself, no with other runners." He mentioned.
All these seniors runners mentioned above can inspire us in a sense that it's never too late to start and that age is not an excuse to avoid fitness. As they continue to inspire us, let's remember what Tatay Victor Ting said, "It's never too late to start, you can start now." and that kind of mindset will help you reach your fitness goals.
PS: We know there are more Senior Runners out there, help us find them by leaving a comment below!