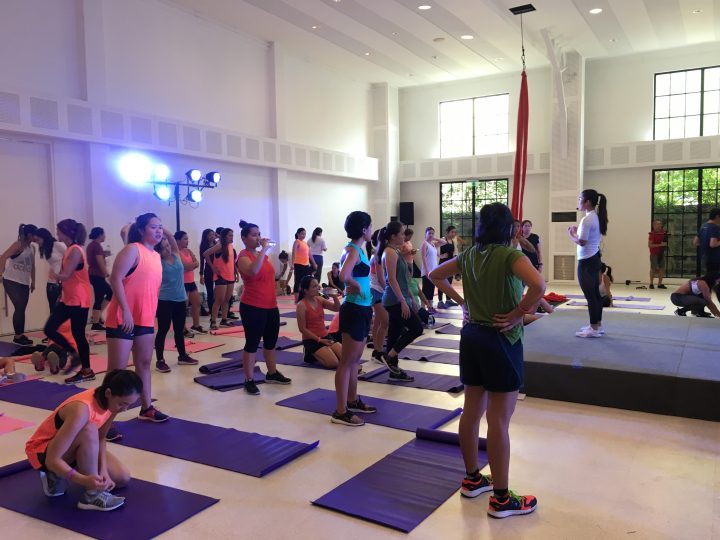 Adidas Introduces Wrap Knit Tights with a Power Women Free Flow Workout
Last Thursday, June 1, Adidas Philippines conducted a hybrid workout for women at Whitespace Makati to introduce their new tights apparel collection to be out in stores on June 8. The workout centered on power women free flow exercises which included squats, abs and various types of exercises that showcased every woman in attendance how powerful their bodies can be. The event felt empowering and forceful as it was filled with determined women from all ages including celebrities like Jaymie Pizarro and Marcicel Pangilinan.
The Adidas Wrap knit tights is ideally made for comfort. The women's tights is made to keep one dry, comfortable and help them move freely throughout their training session. Unlike the normal type of apparel, the Adidas leggings obliterates moisture coming from sweat as it is made with a smooth seamless and extra stretchy fabric to eliminate discomfort during workouts.
I was glad to try out Adidas' new wrap kit that we were able to work out on along with the women in attendance. After trying out the Wrap Knit Tights, here are my 3 takeaways on the product:
1. Flexibility
The tights were very comfortable to workout with. All workout clothes are supposed to be suited for comfortability, but the tights are extra soft despite it being close-fitting, figure-hugging and skintight. There was no problem in doing the squat exercises as it even added more comfortability in doing so.
2. Made for Compression
The black, white and grey designed tights have no stiches inside thus it makes it durable to use. It hugs one's figure perfectly so girls don't have to worry about its shaping since it adds compression to the whole body. Users of the tights don't have to worry about it breaking and getting way too stretched due to the fabric it is made with.
3. Not your ordinary workout style
Not only do the tights bring comfort during the workout but style as well. Nothing is more motivating than working out with style and class, and that's what Adidas brings. Either working hard at the GYM or simply going to the mall, wearing the Adidas Warp Knit won't be such a bad idea, it looks good, feels good and I can be active all the time.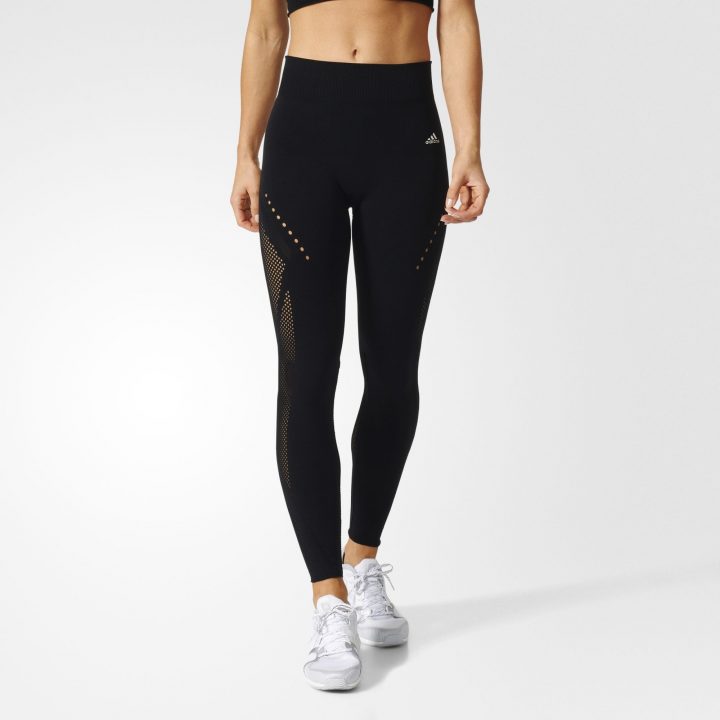 The Wrap Knit tights is part of the collection Adidas will be releasing on the 8th of June. The collection will include tops, to crop tops and tights. The black, white and grey tights as mentioned above costs P4,465 pesos.