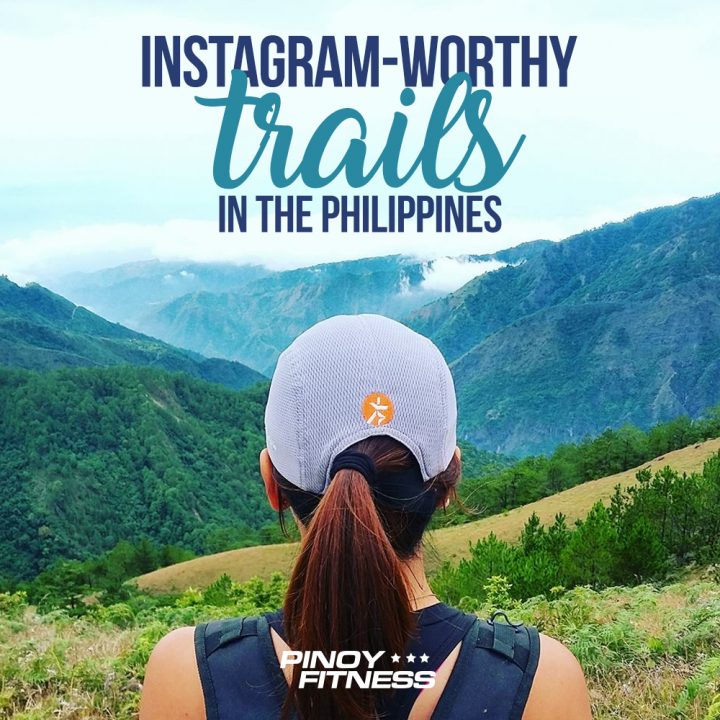 Instagram-Worthy Trails in the Philippines
The Philippines is blessed with numerous hiking trails with breathtaking views that not only pique our wanderlust, but also offer countless opportunities to snap epic photos. Here I've rounded up some of the most photogenic yet beginner-friendly trails in the country that can take your Instagram feed to the next level!
1. MT. BATULAO (Nasugbu, Batangas)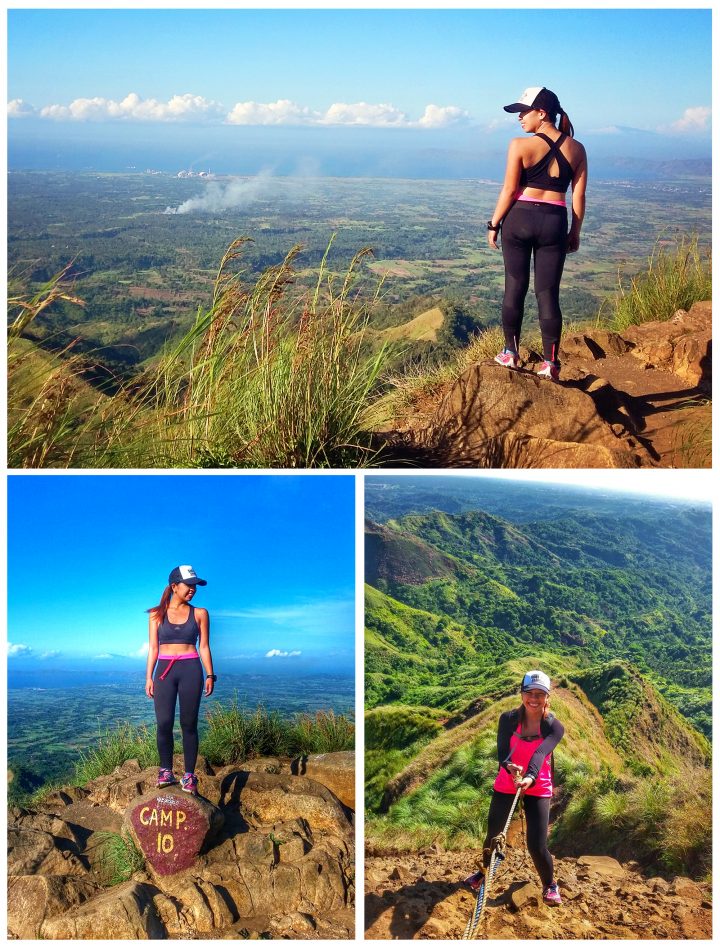 Mt. Batulao is a classic hiking destination. It's best known for its beautiful jagged peaks, and features an open trail, rolling slopes, and a 360-degree scenic view of Batangas. Its fairly easy trail and proximity to Manila make it one of the most popular mountains in the country.
Mt. Batulao is a favorite destination among budding hikers, trail runners, and even seasoned mountaineers. It may not be as magnificent as other mountains, but personally, I think it has this certain charm na talagang binabalik-balikan. :)
2. MT. TALAMITAM-APAYANG TRAVERSE + LAYONG BILOG RIVER (Nasugbu, Batangas)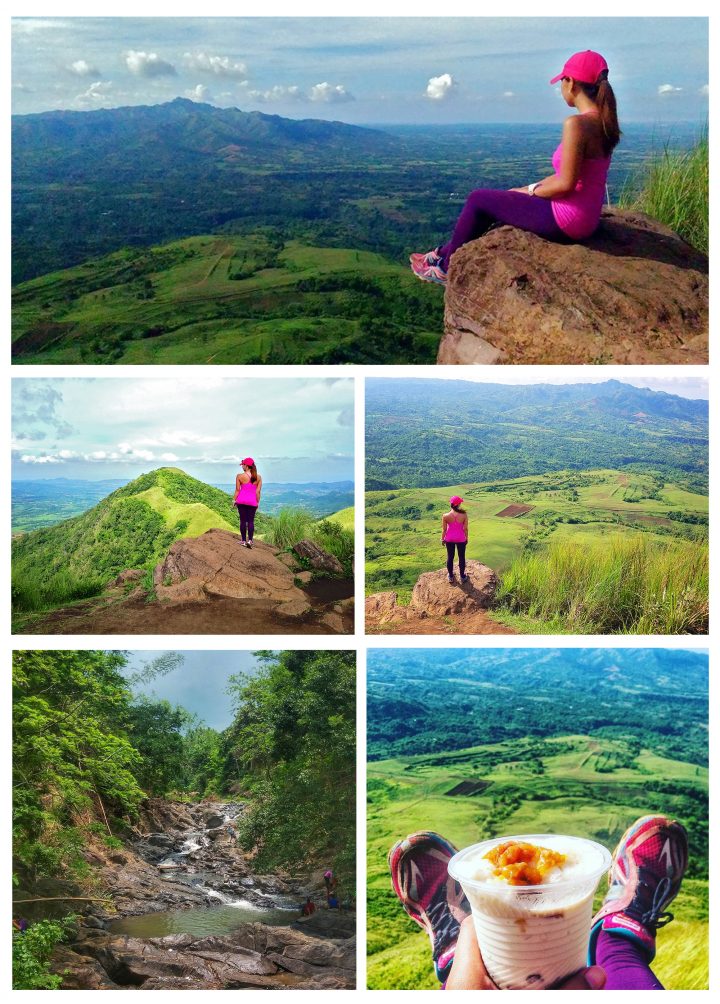 Just a stone's throw away from Mt. Batulao are the sister mountains of Mt. Talamitam and Mt. Apayang. These mountains offer gradually sloping grasslands making it a great beginner's climb as well as a perfect training ground for trail runners.
Their peaks may not be as high as other mountains, but they definitely offer awesome views. From the top, you can see other nearby mountains including Mt. Batulao, Mt. Pico de Loro, and Mt. Marami.
If you still have time, you may consider taking a side trip to Layong Bilog (or Layong Bato) River situated at the foothills. Its clear and cold water will help you relax from the tiring hike, and its lovely rock formations will definitely spruce up your IG feeds!
3. MT. MAYNOBA CIRCUIT (Tanay, Rizal)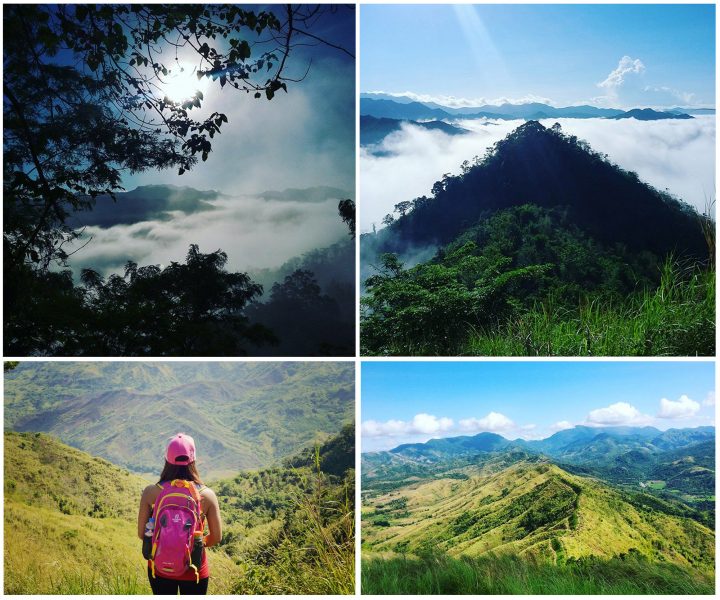 Mt. Maynoba Circuit entails hiking both Mt. Maynoba and Mt. Cayabu, and passing by the 8 Wonder Falls.
It was opened just recently, but it instantly became famous because of its vast sea of clouds and beginner-friendly trail. Arguably, among all the mountains in Rizal, Mt. Maynoba has the best chance of having sea of clouds. Aside from the waterfalls, Maynoba Circuit also features an astonishing view of the Sierra Madre mountain range.
4. TAAL VOLCANO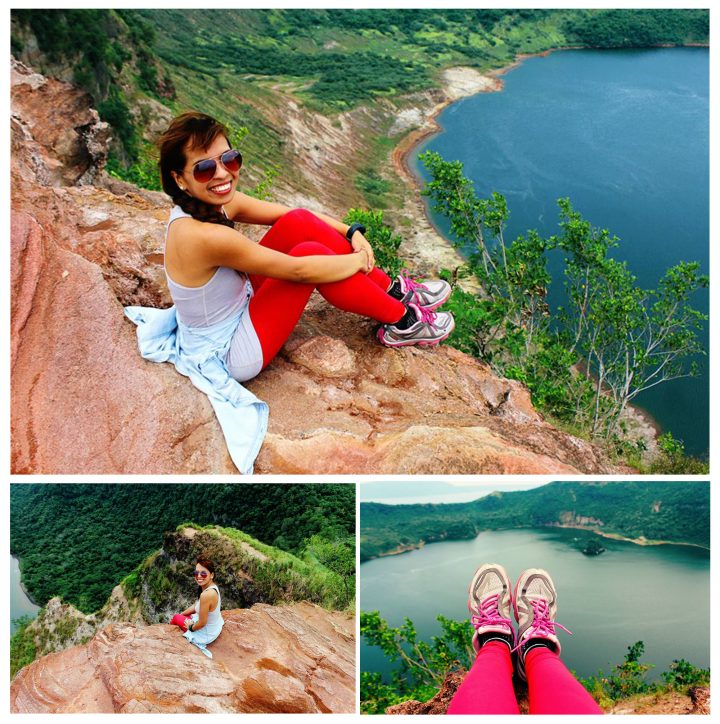 If you're really up for an adventure, then why not hike the smallest active volcano in the world? Having seen the Taal Volcano countless times from Tagaytay, I cannot help but marvel at the view from a different perspective. Seeing the volcano's fiery guts up close is definitely breathtaking! Personally, I think the Red Lava area holds the best view of the crater. You will have to pay an additional fee of P50, but it's absolutely worth it!
More than its beauty, its peculiarity that makes it more interesting. In the middle of the crater is an island – the Vulcan Point. It's the the world's largest island within a lake within an island within a lake within an island. Nalito ka? Ako din e. XD
5. MT. PINATUBO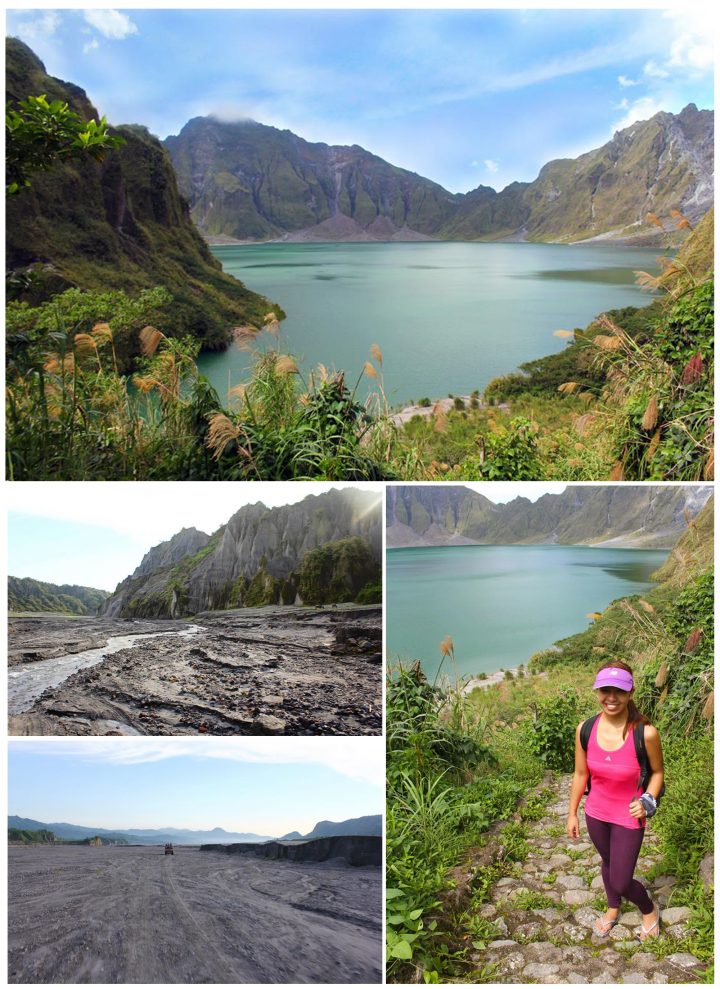 If you're looking for a different kind of trail, then you should go to Mt. Pinatubo. Instead of grasslands and mossy forests, it offers rough terrains, wide lahar fields, massive cliffs of sand and ash, and grand-looking canyon walls which remind me of "The Wall" from Game Of Thrones.
But the star of the show is of course, the awestrucking view of the Crater Lake. The turquoise-colored lake with bright blue skies in its background is so beautiful, it looks like it came straight out of a postcard! Isn't it amazing how such a spectacular view could result from something catastrophic?!
6. OSMEÑA PEAK (Dalaguete, Cebu)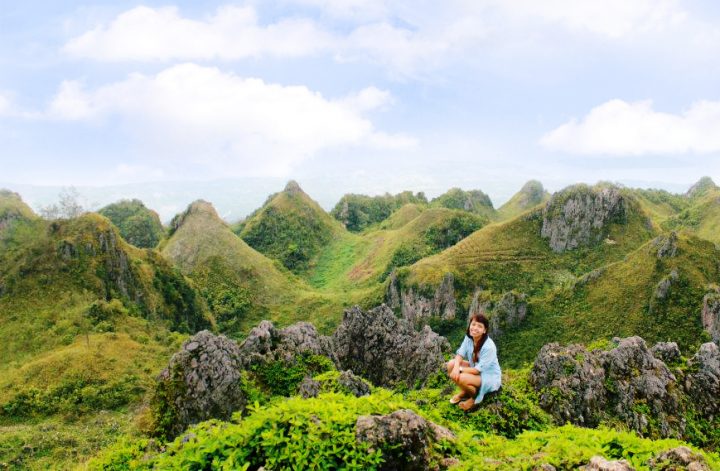 Osmena peak, the highest point in Cebu, is actually billed as one of the most spectacular natural wonders in the Queen City of the South. At the top, you'll get an amazing 360-degree view of South Cebu and an unobstructed view of the rest of the Mantalongon range – an expanse of craggy, moss-green peaks that would remind you of Bohol's iconic Chocolate Hills, and would even make you feel like you're stepping into a story book!
7. MT. MACULOT (Cuenca, Batangas)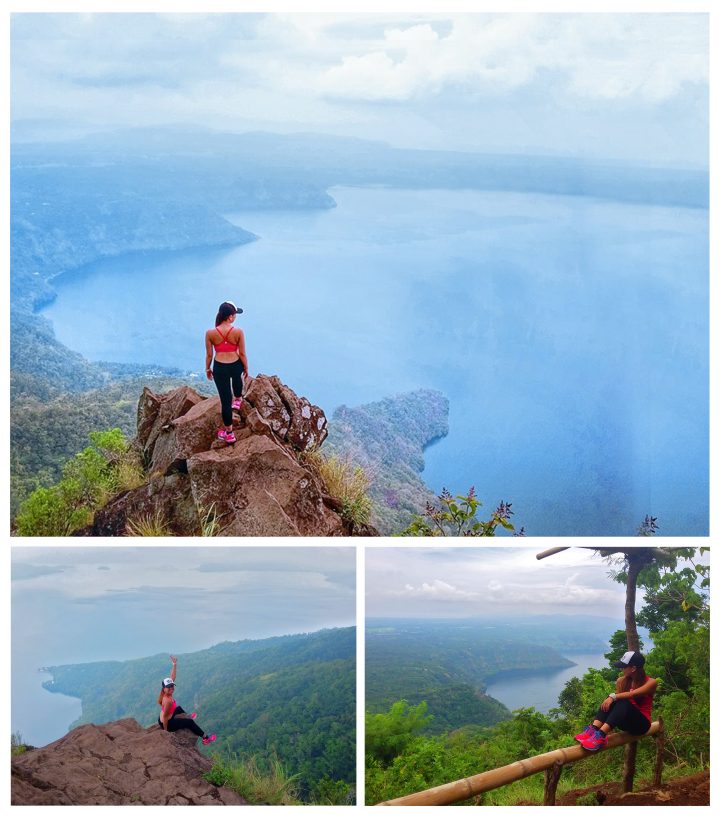 Mt. Maculot has 3 major stops : the Rockies, the Summit, and the Grotto. But among these three, The Rockies is the most famous as it provides the most picturesque view. I was definitely humbled by the beauty and vastness of the Taal Lake and Volcano from this vantage point.
8. KILTEPAN PEAK (Sagada, Mountain Province)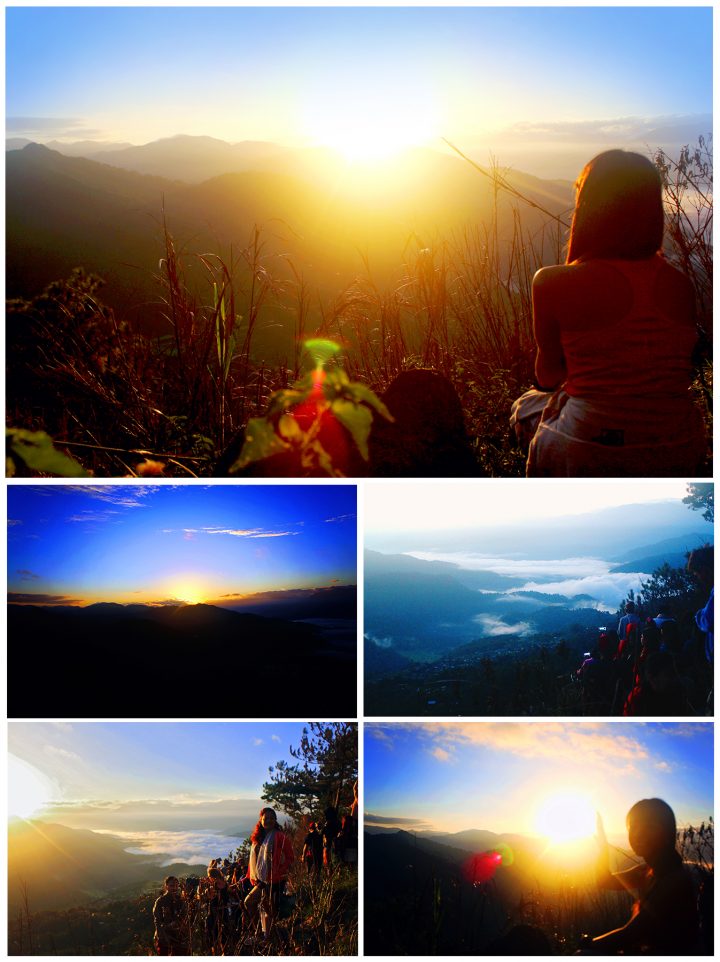 I think people come to Kiltepan Peak for 4 reasons:
1. To see golden sun as it rises behind the mountains of Cordillera
2. To marvel at the stunning sight of the boundless sea of clouds
3. To stand in awe at the panoramic view of the mountains and rice terraces
4. To scream their most dramatic/bitter "hugot lines" in an effort to move on. LOL.
(Pero bes, hindi mo na kailangang sumigaw para maka-move on, kasi sa ganda ng view sa Kiltepan, for sure makakalimutan mo siya. :P)
9. MT. ULAP ECO-TRAIL (Itogon, Benguet)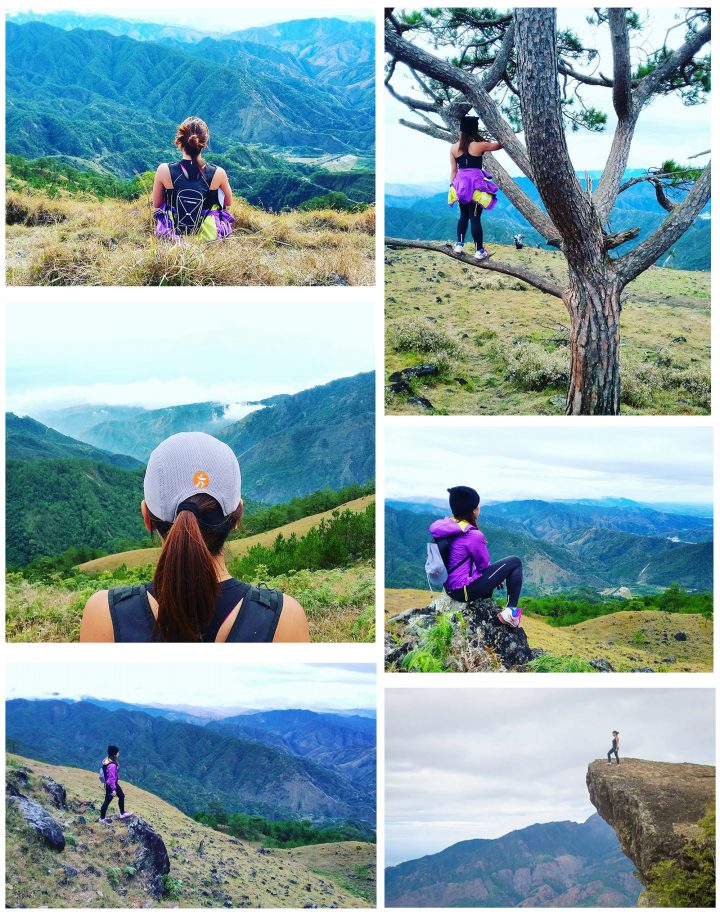 Mt. Ulap presents a beautiful and scenic landscape that depicts much of what the Cordillera is. It offers picturesque slopes, refreshing pine trees, panoramic view of lush greenery, and amazing view of neighboring mountains. The entire trail is just so beautiful and every angle is Instagram-worthy.
But I suppose what most people look forward to when they come to Mt. Ulap is the infamous Gungal Rock – it's a large boulder hanging at the edge of a cliff, and considered as the mountain's visual highlight.
As a final note, I would like to share some of the things that I learned from taking pictures while hiking:
1. Consider hiking on weekdays. Less people means less photo bombers and more time for you to take photos.
2. Do your research. See what other people have done before you. Study the angles and compositions so when you arrive at that stunning lookout, you already have an idea of how to frame your shots.
3. Snap away to your heart's content, but you may want to wait to post until you get home. I understand the crazy charge that comes with sharing your brag-worthy pics with the world, but it's not everyday that you get close to nature, so enjoy it while you're out there!
4. Condition your body before hitting the trails. If you're physically prepared, you will not only get to enjoy your adventure more, but you'll also have more energy for your "photoshoot". (Plus, you won't look laspag in your pictures!)
5. TAKE NOTHING BUT PICTURES! Leave nothing but footprints. Kill nothing but time. As cliché as it may sound, but I think it's really important to emphasize RESPONSIBILITY. Follow the Leave No Trace Principles (https://lnt.org/learn/7-principles) and keep the environment as pristine as possible for both our future selves and for generations to come.