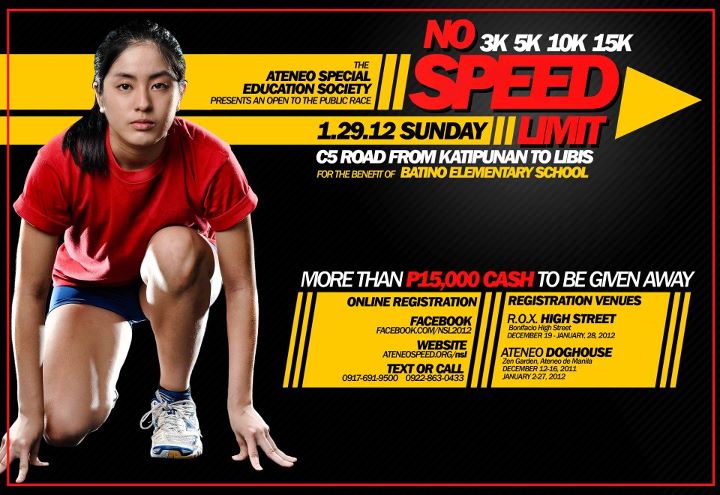 Congratulations to all who participated in the recently concluded No SPEED Limit Run 2012! It's now time to share your personal experience and results about this race here!
No SPEED Limit Run 2012
January 29, 2012
Ateneo, Katipunan
Official Race Results and Photo Links will be updated here as they become available.
Race Results:
[download id="631″]
[download id="632″]
[download id="633″]
[download id="634″]
Follow US!
https://www.facebook.com/pinoyfitness
https://www.twitter.com/pinoyfitness
Joint he Growing Pinoy Fitness Community -> Click Here