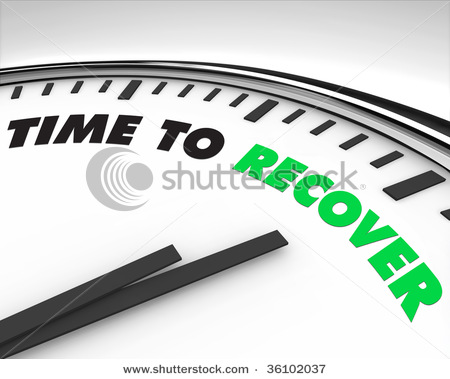 Before running I was into biking. It was a weekend thing with my friends. We'd load our mountain bikes onto our cars, meet up somewhere, and then tackle dirt roads and muddy trails on our mountain bikes. We'd bike for hours, pedaling up places with such ominous names like Cardiac Hill or The Wall, logging as much as 50 to 100 kilometers. I'd come home all sweaty, muddy, sun-burned, and dead-tired. After the refreshing shower to wash away the dirt and grime, I would flop to bed, fall into a slumber, and my whole afternoon would vanish.
Then I would wake up with sore muscles. I couldn't lift my legs. Going up the stairway was a chore; going down was painful.
Muscle pain was a surety until one day, coming back from another long bike ride, I opened the fridge and grabbed a large tetra pack of tomato juice. After consuming several glasses of that bright red beverage, I proceeded with my usual routine of a cold shower and a nap. Amazingly, when I woke up from my nap, there was no muscle pain. My legs felt a little rubbery but other than that I felt fine!
I read somewhere that vegetable drinks are good for recovery because they contain copious amounts of sodium and potassium. Tomatoes also contain lycopene, which is an antioxidant that studies have found to protect muscles from stress. Maybe it was the tomato juice that expedited my recovery process?
Since then I became more conscious of my post-run recovery. Right after a long, grueling race—say a 21K—I immediately consume some protein-filled bar. Some say that a Snickers chocolate bar is good enough. I have a vegetable drink or tomato juice stashed in my car. Then when I get home I reward myself with a hearty breakfast and a cold shower. Throughout the day I do some stretches and I make sure I continuously hydrate myself. With this routine, I find that I am able return to road running after a day or two.
How about you? What's your post-workout/run recovery routine?
Article Submitted by: Ramon Abasolo
"Mon Abasolo works in the IT group of a major financial institution in the Philippines. He has just recently completed a half-marathon and is setting his sights to run a marathon in 2012. He maintains several personal sites but you can best follow him through his twitter account @monabasolo"
Want to become a contributor? – Click Here