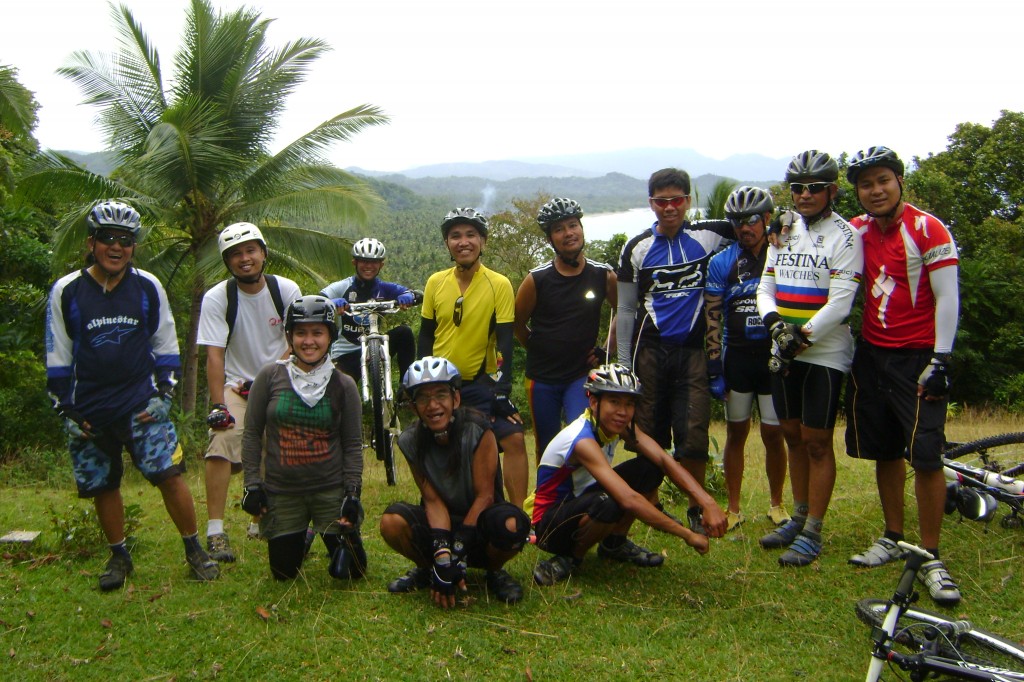 I started to get into mountain biking barely two months ago. Since I came from a skateboarding background during my teens (10 years ago) I thought mountain biking would be perfect for me considering my thirst for the extremes and the need to get back in shape now that I am 29. Besides, I have good friends who were already in the mountain biking scene before I even started to lay a single thought about this sport.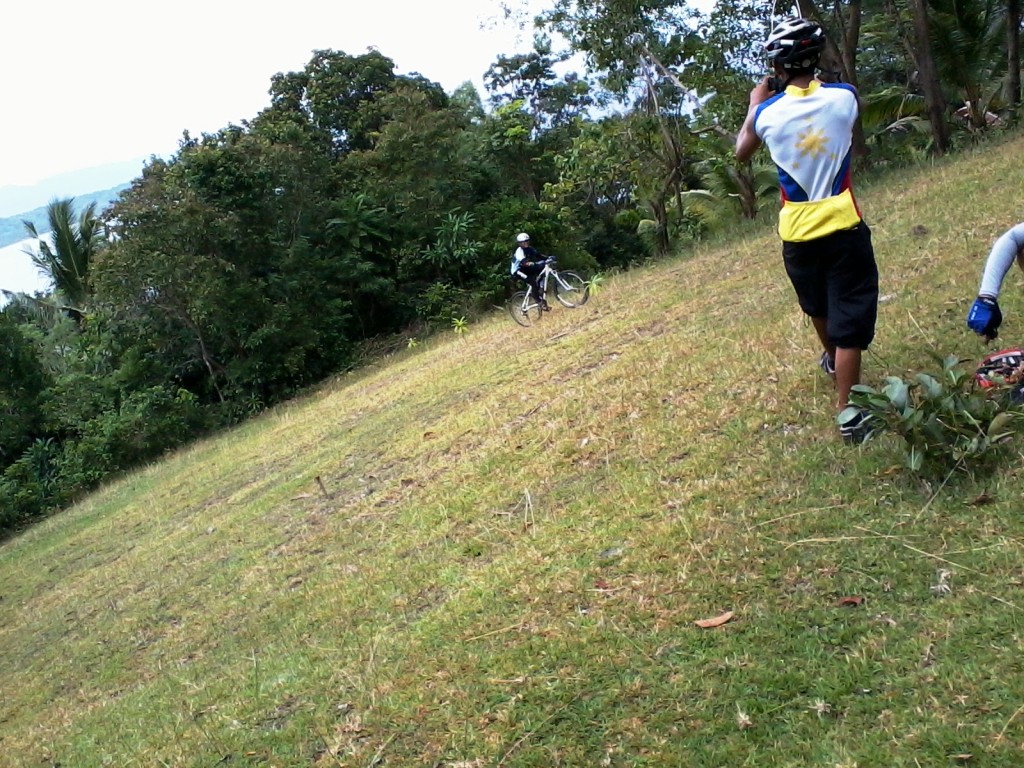 Mountain biking isn't quite new where I'm from in the small province of Aklan, and I am lucky to have friends who were pioneers in this sport. They were the ones who inspired and convinced me to eventually get a bike and start riding. At first, I thought it would be easy considering that I had been riding bikes since the time I learned how to ride sans the training wheels – I thought wrong. With age and years of not engaging in any sport of any kind, getting in trouble at the 14 kilometer mark or less on your first long ride comes in the territory. I was literally gasping for air like a fish out of water and was forced to make a quick stop and take a breather – make that a hard one. After I was done with the 28 km ride, legs aching and all, I started to think about training myself in order to keep up with my friends if I was to ride along with them in their weekend long rides. I needed someone to help me out. My friend Andrew, an optometrist, accomplished mountain biker, hiker, ultramarathoner, and aspiring triathlete became my bike mentor. He thought me things I need to know about the basics, and taught me how to train and improve endurance to survive long rides. Taking what I learned from him and some basic knowledge learned from the gym, I made a training plan to improve my riding endurance.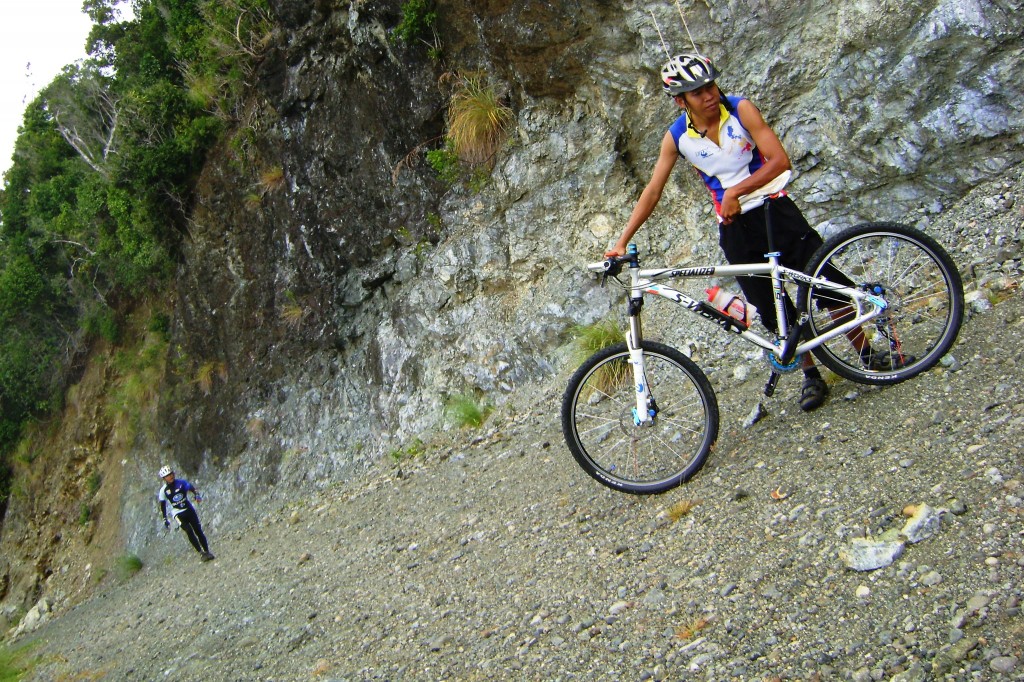 Just like any other workouts, you will need rest days in order to give your muscles time to recuperate and rebuild. In this case, I used an interval training method in order to achieve the riding endurance I want to achieve. I also made a short term goal. That goal was to ride at least a 30 mile bike ride by the end of the month. One thing you should learn in everything you do is how to set achievable goals. Not only will it take away unnecessary pressure and stress upon you, it will also be a good morale booster if you keep attaining or better yet, surpassing these set goals. I know a lot of bikers or aspiring athletes for that matter who wants to be the best of the best right away and end up giving up in their first try. Just like in any other things, practice makes perfect. In sports, training makes winners. With these things mind, I started off slow with 5-10 km night and morning rides and eventually raising the bar every week to continually challenge myself. I also incorporated short uphill and downhill rides into my training in order to get myself ready for the long weekend ride in "Bugtong Bato" Ibajay, Aklan.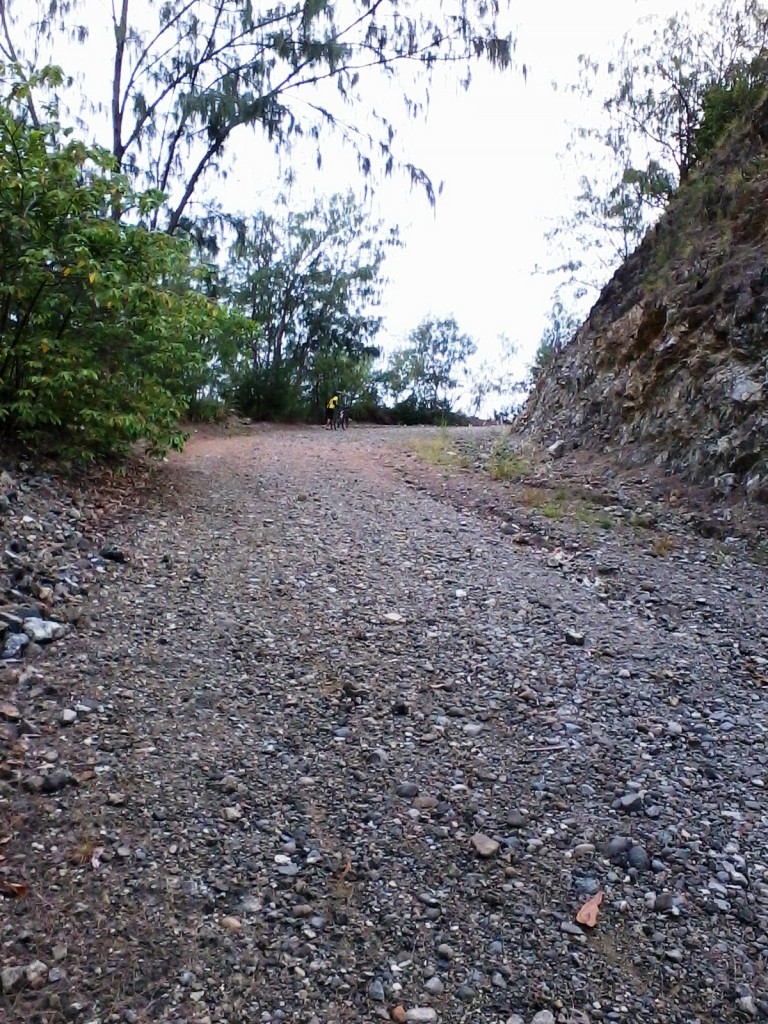 The ride was a solid 39 mile of road, uphill, downhill, and off-road riding with jaw dropping views along the way. Halfway on the trip is the dreaded "Campo Verde" – a 2km uphill winding stretch. As my other buddies who aren't new on riding this "Little Baguio" pedaled past me, I struggled to maintain my pace. I wanted to get off my bike halfway on the climb and just push it all the way up but I willed myself not to. With weeks of preparation for this ride, I intend to ride this uphill all the way to the top. And ride it all the way I did. So did my wife by the way, who trained with me as well. It was a proud moment for us. To reach the top without getting off our bikes really felt great. We were tired but not exhausted. The next downhill part was just pure bliss. I enjoyed every second of it. Anyways, I earned it. Then we went off-road for some more uphill and downhill action. The terrain was unforgiving but the view at the end of the trail was enough to make you forget all that rough tracks you went through. After a well deserved lunch and rest stop by the beach, we went off to ride home. It was a proud and humbling experience. To be able to ride with the big boys after a week of hard work really paid off. Overall, it was a weekend of friendship, fun, and bike riding goodness. Now, my wife and I are currently training for our next long ride. This time, we're aiming for 45 miles. Not bad for rookies huh? Until next time my bike friends!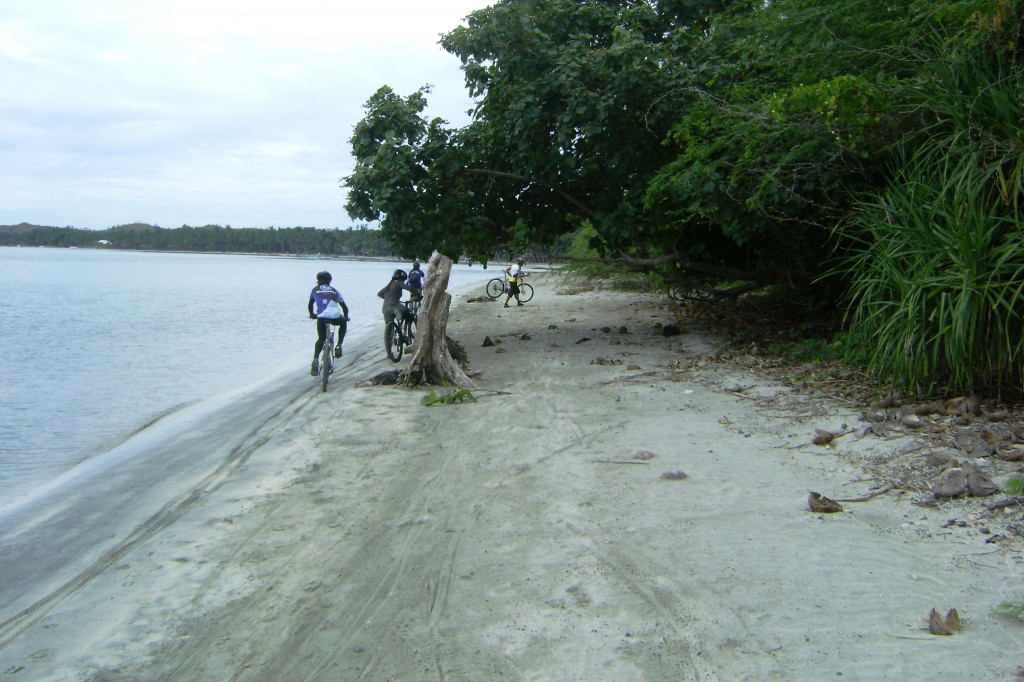 For the ride's GPS tracking and statistics click this link.
Article Submitted by: Persius Ruiz
"Persius Ruiz is a rookie mountain biker that just recently got on the healthy lifestyle. He also runs his own blog" visit -> https://schweigenrufmorder.wordpress.com/
Want to become a contributor? – Click Here