[ad#square-middle]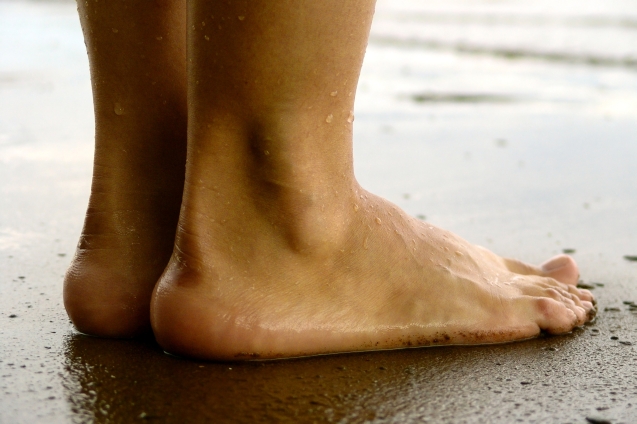 I was talking with my friend Daves who is into barefoot running the other day and we're talking about the benefits of running bare, and decided to try running barefoot on a treadmill on a slow gym day, and I found out that what we talked about is indeed true, that running barefoot naturally corrects your running form allowing you to land on the balls of my feet. I tried to deliberately land on my heels a few times but it just doesn't feel right.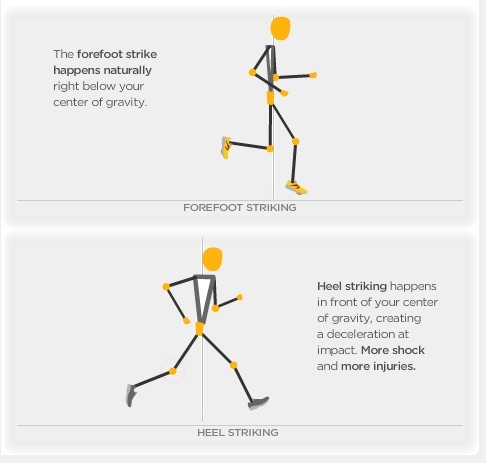 To illustrate the difference, forefoot strike happens naturally right below your center of gravity, while heel striking happens in front of your center of gravity creating a deceleration at impact. Landing on the heels of the feet releases more pressure and shock to the legs and knees, more shock = more injuries.
Running barefoot also improves the range of motion of the ankles, feet and toes, it also stimulates the neurons and nerves that are essential to lower body movement and enhances the natural posture and the alignment of the spine.
So am I a barefoot runner now? Probably not, but I would like to run barefoot once in a while to get my posture in check, yet maybe not entirely barefoot as well especially when running in the streets of Manila. I'd probably need to get a hold of footwear that mimic the feel and freedom of being barefoot.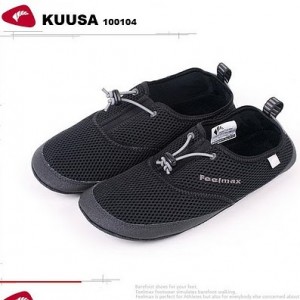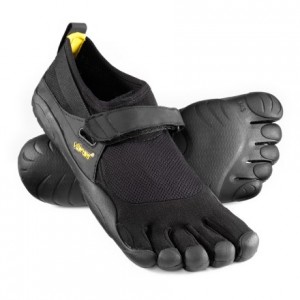 Daves suggested the Feelmax Kuusa, but I'm more inclined to grab a pair of Vibram Five Fingers.