Image by Parc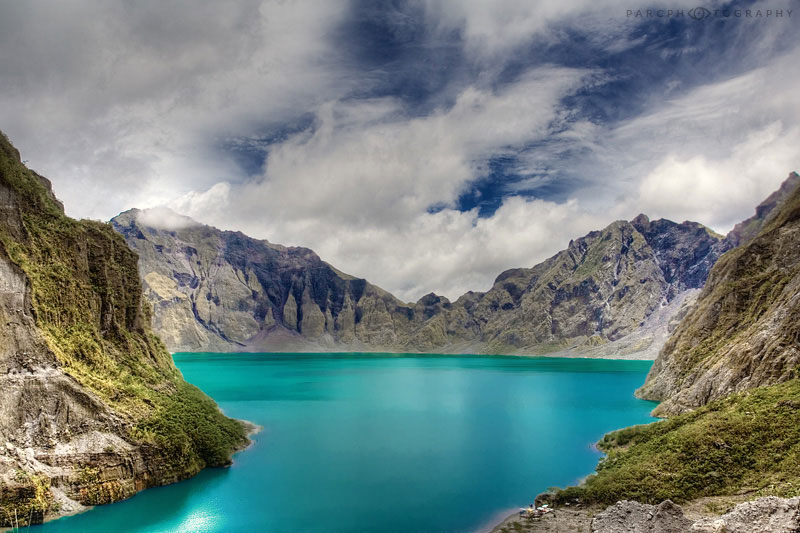 [ad#post]
Have you ever been to Mt. Pinatubo and seen its crater filled with blue-green water? If you've been wanting to see it, then you can join the Pinoy Mountaineer Crew as they host a Day Hike Event to Mount Pinatubo this January 23, 2010.
The cost of the trip is P2,200/person
INCLUSIONS
*Roundtrip Manila-Capas with Tour Coordinator onboard
*Private van
*4×4 ride from Sta. Juliana
*Passage fee to use the Skyway 4×4 Trail
*Guide fees and all registration/entrance fees
*Optional sidetrip to Capas National Shrine (exclusive)
*Travel coordinator with email updates/consultations
ITINERARY
The itinerary is flexible, but this may serve as a guide:
0200am Assembly in Manila (exact place may be arranged)
0230am Departure from Manila to Capas, Tarlac via NLEX
0330am Stopover at NLEX after Malolos Exit (You may also eat breakfast here or buy your packed lunch for the trek)
0530am ETA jumpoff point
00600am Board 4×4 vehicles; adventure begins!
0700am Start trekking
0730am Estimated Time Arrival at the crater of Mt. Pinatubo. Swim/explore the crater
1000am Head back by foot then by 4×4 to jumpoff*
1200pm Lunch (lunch not included in the package)
0200pm ETD to Manila.
0530pm ETA Manila
RESERVATIONS
To reserve slots and get more information please email Roland at [email protected]. Limited slots available.
Visit: https://www.pinoymountaineer.com