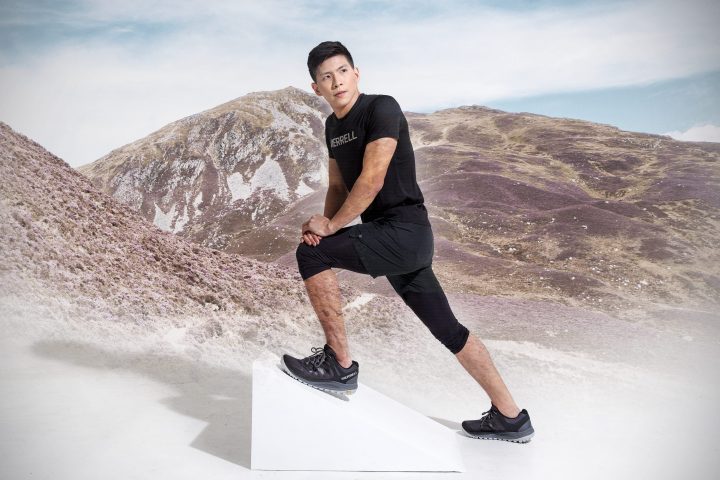 For 40 years now, Merrell has been at the forefront of outdoor performance and lifestyle. As it celebrates this milestone anniversary, Merrell envisions a stronger 40 years to come by welcoming everyone to experience and be inspired by the power of the outdoors.
Kickstarting Merrell's Future 40 campaign is the Nova 2 collection which merges a light and athletic design with the unparalleled outdoor functionality and technical performance Merrell has truly owned. This year, the brand is future-proofing your next adventure wherever it may be with the Nova 2 and challenging you to go places sneakers can't.
The Nova 2 Collection is a line of two lightweight models equipped with hiker-like durability to conquer your outdoor adventures, from hiking to running and other sports that call for your endurance and maximum physical performance.
NOVA 2 in Black and Brick is a true hero shoe of today, boasting a sleek, low-cut silhouette that is cushioned for comfort and designed to fit true to size. Be a trailblazer in outdoor running and stay comfortable after getting a good sweat!
For tougher conditions and hikes, the NOVA 2 Mid Waterproof – also in Black and Brindle – is for you. The mid-cut structure and cushioning around the ankles offer added support so you can take more steps, longer leaps, and charter even farther distances than before. The Vibram® Megagrip outsole provides unbeatable traction on even the most challenging terrain. As we go through the extremes of summer and rainy seasons, the NOVA 2 Mid's waterproof feature has you covered all year round.
Representing the message of Merrell Future 40, Merrell introduces two figures who have been doing immersing themselves in and redefining outdoor adventures with the Nova 2 Collection— Spartan Pro Athlete Beef Co and world traveler, seasoned hiker Angel Juarez.
OCR (Obstacle Course Racing) and fitness enthusiast Beef Co knows what works best outdoors whether in or outside the city. After bagging third place during the 2019 Spartan Southeast Asia Regional, in the same year he finished the grueling and renowned Spartan Race World Championship held in Lake Tahoe, USA. Beef credits goal-setting, discipline, dedication and the right gear as enablers for him achieve more. With the NOVA 2 collection, whatever the obstacle, terrain, and environment, you'll be confident enough to test your own limits and experience firsthand how far you can go.
For World Traveler and Trekker Angel Juarez, exploring the outdoors is something that he has relentlessly pursued and enjoyed for years. In 2016, he conquered the Everest Base Camp. Other milestone journeys he embarked on were to the Annapurna Base Camp in Nepal, a solo trek of the Salkantay Trail Peru to Macchu Pichu, and several of the highest mountains in Japan. The lightweight yet durable and technically equipped Nova 2 Mid Waterproof is the perfect companion for his multi-day adventures across isolated locations. Angel's bold determination and desire to connect with the outdoors, as well as go off the beaten track embodies the call of Merrell's future 40 campaign.
Put your best foot forward with Merrell this Future 40 and go places your sneakers can't. Together with Merrell, be confident enough to step further and embark on exciting journeys into the outdoors.
Shop the NOVA 2 Collection online at https://www.merrell.com.ph/ or at the nearest Merrel store near you.