There have been many answers to the question, 'how should a person trim their excess weight and keep their body in shape'? And no matter how the answers differ, there will always be one common denominator.
When working towards your fitness goals, there is no denying that it's a demanding process that involves an intensive amount of studying. You'll pore over various resources, routines, and consult with just about anyone in your network who you believe has the capability to help you out.
While on that long journey towards finding answers, there will be times when you don't see the results you want – or at least, not immediately. Because to achieve your fitness codes, there is another requirement on top of thorough studying. A code that one woman named Ruby Aranas and a few others knew how to crack and leverage.
Dedicated and never settling
The solution, according to Ruby, was simply: Dedication to do what you physically love. Do it often and with intensity. Everything else will follow. When I had the chance to talk to Ruby Aranas, a runner from Dasmarinas Cavite, I was convinced of her dedication towards the fitness lifestyle. To her, running is a career, and it started when she was invited by a friend to join a 3-km run back in 2014.
She referred to her performance from back then as more of a 'walkathon' than it was a run; not deeming herself fit enough to finish it by running. However, despite the challenge that she faced and her mixed emotions about the sport, she gave it another chance by participating in a 5K run in Filinvest, Alabang.
It was the medal and the finisher shirt she got from the run that she considers responsible for her eagerness in running, she says. "Time after time, I wanted to join races. I became more competitive," explains Ruby.
"For every run, I added mileage. [And] over time, I was able to finish 10K, 21K from half a marathon to [a] full. Eventually, I finished 50K Ultra, 60K from Luneta to Tagaytay, SUB1 and SUB2 races by Pinoy Fitness."
Dedication pays off – and more
Throughout her running career, the change that Ruby's body had undergone was clearly evident. She developed a stronger body, that also incidentally included losing much of the weight she used to carry. Although she was glad for it, Ruby says that she considers it merely as an added bonus to her dedication.
"I don't have a strict diet, but whenever I eat a lot, I make sure to exercise a lot as well," she mentions when asked if she followed any strict diets or regiments. She just owes the results all to the workouts she has done and continues to do.
When asked about them (workouts), she mentioned that after running on a treadmill, she still works on HIIT exercises, also remarking that she's addicted to taking care of herself. "I even joined the Spartan race in Lima last year, and then I joined bike and run (duathlon) in Analog, and got the chance to win podium finish in many races."
Show up not just for yourself
But Ruby doesn't always have high-motivation days and was fair to admit that there were times when she felt unmotivated to run. On some of those days, she'd take a break, but made sure to maintain a running routine – putting in mileage at least 3-5 times a week simultaneously with other workouts.
True to her principles, even in the middle of this pandemic, she joined events through the Pinoy Fitness Atleta app to make sure that she doesn't stop doing what she loves. "To me, it feels more motivating when you're trying to finish a race," she remarked.
Another reason for her continued dedication was the support that she got from her running group in Analog Devices, where she has worked for 22 years. They call themselves ADI Runners, while Ruby also said that in all the time she had been running – the only group that she had ever joined.
"My partner is pretty strict," she quipped to playfully suggest that maybe part of her dedication was because of a focused running partner. "It's also the reason why I always commute alone from Ultra, but even if it's hard to walk back home, I was always proud to bring home my trophies and medals. It's a different kind of fulfillment."
Lasting changes and long-term goals
"My life changed a lot," she began to say as she talked about her overall fitness journey. She tells me that she hadn't always been confident in herself, and at this point in her running career, she is truly grateful for being able to achieve all these things.
"try to join a group that shares the same passion as you. But if you're unable to do so, learn to be independent…. If you wait for others, it'll take long before you achieve anything."
"I was able to gain confidence in myself to the point that I'm able to wear swimsuits and shorts now. It was something that I couldn't do before," Ruby candidly said.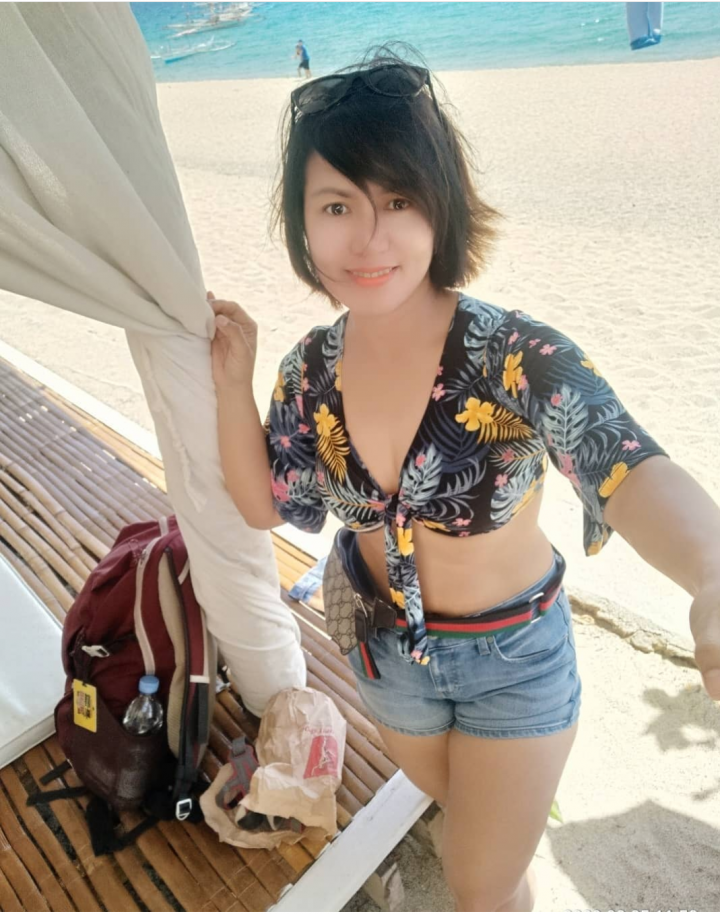 This isn't the limit for Aranas, though. Now that she has achieved her goals, I asked her if she had anything left to tick-off on her checklist. And, in an exhibition of passion, says, "if the pandemic did not happen, I would've been joining swimming lessons today. My next goal is to become a Triathlete, but I guess I have to wait until it's safe."
Ruby Aranas is one of those people whom I consider as one of the examples that with great passion and dedication, nothing is actually impossible. And as a final note to inspire others as much as she did so for me in the short time we spoke, she shares her secret to those who want to stay as motivated as her:
"My advice would be to try to join a group that shares the same passion as you. But if you're unable to do so, learn to be independent, especially in running. If you wait for others, it'll take long before you achieve anything. Be sure to do whatever you can by yourself."
There are indeed simpler ways to achieve ordinary results, but to be extraordinary requires the immense drive to be the best version of yourself, and the will to execute your goals. Ruby is a living proof of Mahatma Gandhi's saying: 'Strength does not come from the physical capacity. It comes from an indomitable will.'
For more inspiring fitness stories, make sure to like the Pinoy Fitness Facebook page and join the Pinoy Fitness Community Facebook group.