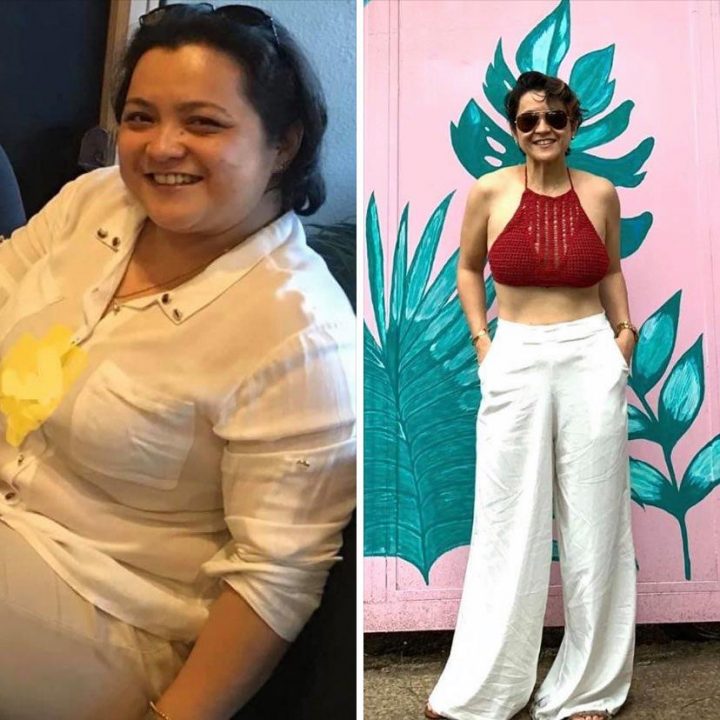 They say it's harder to lose weight when you're older, but they never said it was impossible. To prove it, we found this story of Lannie Felix, a 42 year old mom who weighed 165lbs last year and patiently worked her way to shedding more than 55lbs in a year by engaging herself in running, intense workouts, and maintaining a proper diet.
Her weight gain started during her pregnancy back in 2015 after she lost control of her eating habits thinking that she needed to eat a lot for herself and her growing baby inside her. Her uncontrolled eating then continued even after giving birth to her only child. Most women usually recover after about 6-8 weeks from pregnancy, but Lannie gave birth via C-section and recovery became a challenge due to the incision.
Her slow recovery and uncontrolled eating accelerated her weight gain. This, in turn, made her anxious and depressed. It became a vicious cycle of emotional eating without realizing how much weight she already gained. It made her feel worse about herself and even felt her physical fitness drop as she felt sick all the time.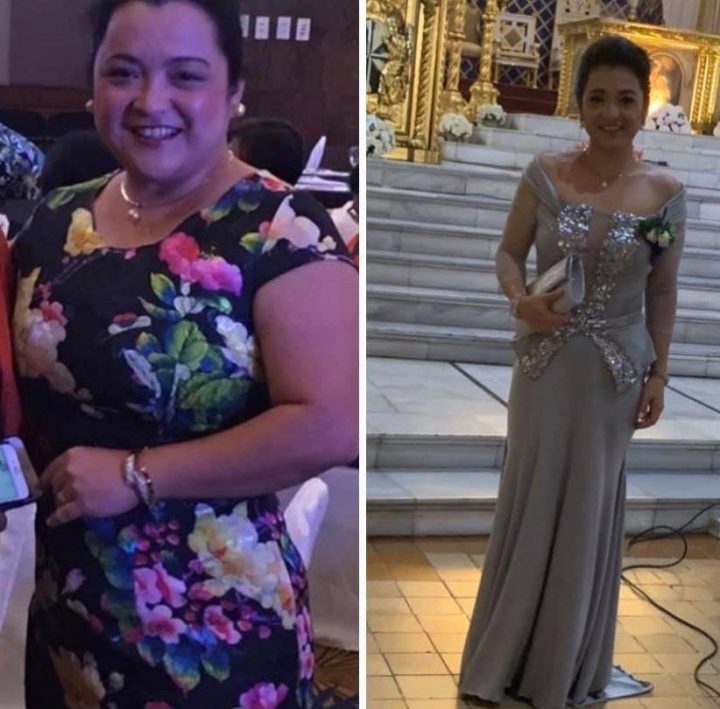 "I felt so disturbed that I couldn't take care of my child and husband that well," she told me. "I felt a lot of bullying from families and friends and my most favorite clothes can't fit anymore. That's why I decided on a game changing plan. I thought of changing my lifestyle." Lannie realized that her pregnancy really changed her a lot. At 165lbs and armed with little knowledge about health and fitness, she finally decided to do something about it.
The first thing she did was to sign-up for a gym membership, she hates going, but she knew that nobody will motivate her but herself. She then added jogging into her routine, running approximately 2 kilometers from her house to the gym rather than taking a cab or a car, and finally she did some research on how to improve her fitness by tweaking her diet.
At the gym, she would spend at most two hours doing several exercises, a mix of dancing, strength training, conditioning and cardio exercises. Her jogging then eventually progressed from 2KM to 5KM and finally she was able to do 10-15KM runs. It was never easy, but she always had the words "no pain, no gain" at the back of her head to push herself every time she would find herself struggling or stopping. Her goal, to fit in her old clothes and become a stronger mother and wife, motivated her even more.
With her research, she knew that she needed to change her diet so she cut off white rice and replaced it with whole grain alternatives like wheat bread, drank lots of water everyday, and ate a lot of vegetables. "I am here now, so confident and proud that I have transformed myself to a 'new me'- fit and strong", she proudly told me. "I can now use my old clothes, can take care of my family well. And can do things I love to do. I feel healthier and stronger."
During her weight-loss journey, there were people who cheered and there were those who bashed and tried to pull her down by saying she was not going to be successful. This became another driving force for her to keep pushing towards her goal.
After losing 55lbs, Lannie now shared that she is planning to go further in terms of distance and test her strength by finally joining a Spartan race. Unfortunately, the race she registered to was cancelled due to the Covid-19 pandemic, but this won't definitely stop her from making herself stronger than she is now. After all, I think she wouldn't want to give up the title "beast" the coaches have given her in the local gym she goes to, where she has been regarded as a good example in terms of progress. This, including the sight of the achievements she was making, inspired her more.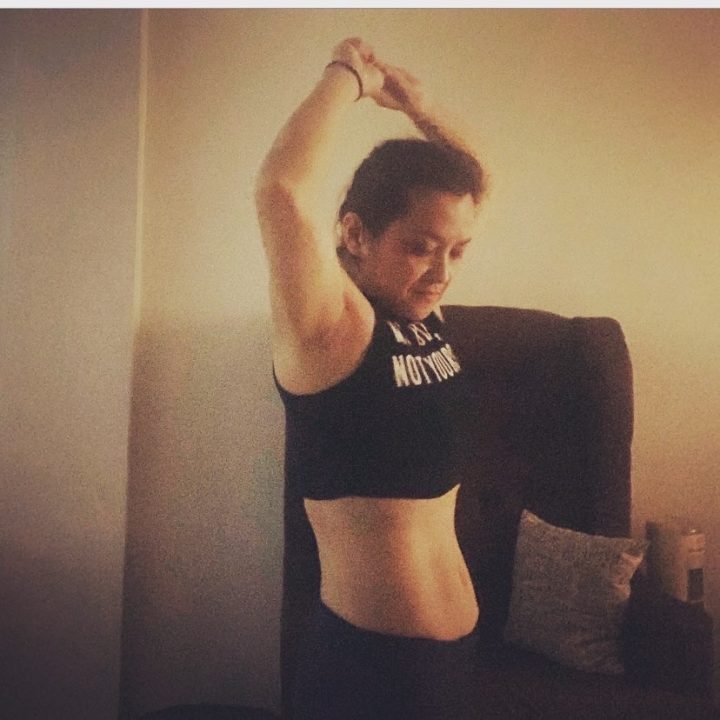 Acceptance… Accept that you will go through a lot of pain
I asked her what she could give as a piece of advice to those who are trying to lose weight, especially those who are not as young anymore, she told me her ultimate secret is acceptance. If you are trying to achieve something, like losing weight, you should have the attitude of acceptance. Acceptance that you will go through a lot of pain, and believe that it will be all worth it in the end. Also, that in every ambition you have, discipline and determination are important. As cliche as it sounds, "kung may tiyaga, may nilaga". Don't lose focus on your goal because losing weight, like any other ambition, can't be done overnight.
It is amazing that her age did not become a hindrance and her motivation to become strong again made her feel good about herself and even a better mother and wife. She believes that everybody can do it too. Everybody can lose weight whether you're in your 20s, 30s, 40s, and even beyond that. I hope that this story inspires you to see a better version of yourself that you can appreciate and push further to become even better for yourself and the people you love.