Are you tired of living a life chasing others? Turn things around at Outbreak Manila, the country's biggest zombie run. You'll have zombies chase you for your brains (hearts and other
body parts included). Join thousands outrun the undead at the most-awaited 5-kilometer zombie run happening on October 26, followed by a Zombie DJ party for thriller-feels all night long.
While the Haunted Manila Festival won't have solutions to the perils of real-life, it will give you a chance to test your problem-solving skills under the creepy stares of white ladies, mananggals, kapres, and stuff nightmares are made of. When you're not screaming, crying, or asking friends if something (or someone) is standing behind you, you can take your skills to the next level at Breakout Philippines' Haunted Escape Rooms from Oct 26 to Oct 31.
Outbreak Manila is Back!
October 26, 2019
Filinvest City, Alabang
5K
Registration Fee:
Outbreak Manila – P800
6-night Festival Pass – P2,500
6-night VIP Festival Pass – P4,000
Exclusive Promo: USE: "PinoyFitnessxHMF" to get P500 discount for the 6-night Festival Passes.
Registration Venues:
1. Online – https://www.hauntedmanilafestival.com
Related Article: Zombies in the City – Outbreak Manila 2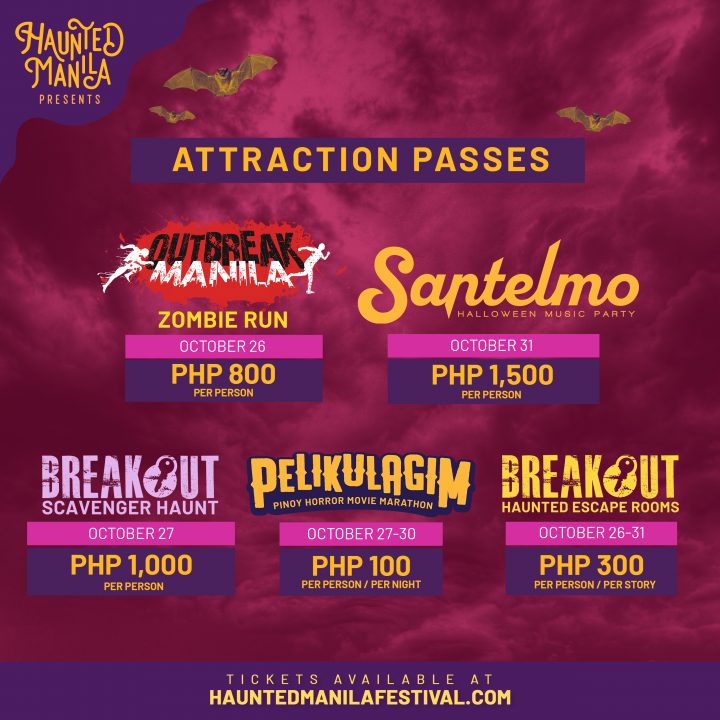 6-night Festival Attractions:
1. Santelmo General Admission (October 31)
2. Outbreak Manila Run and Zombie DJ Party (October 26)
3. Breakout Scavenger Hunt (October 27)
4. Breakout Haunted Escape Rooms (October 26-31)
5. Pelikulagim (October 27-30)
*All attraction passes are inclusive of access to Gayuma Food Bazaar and Trick or Treat Game Stations inside the event grounds.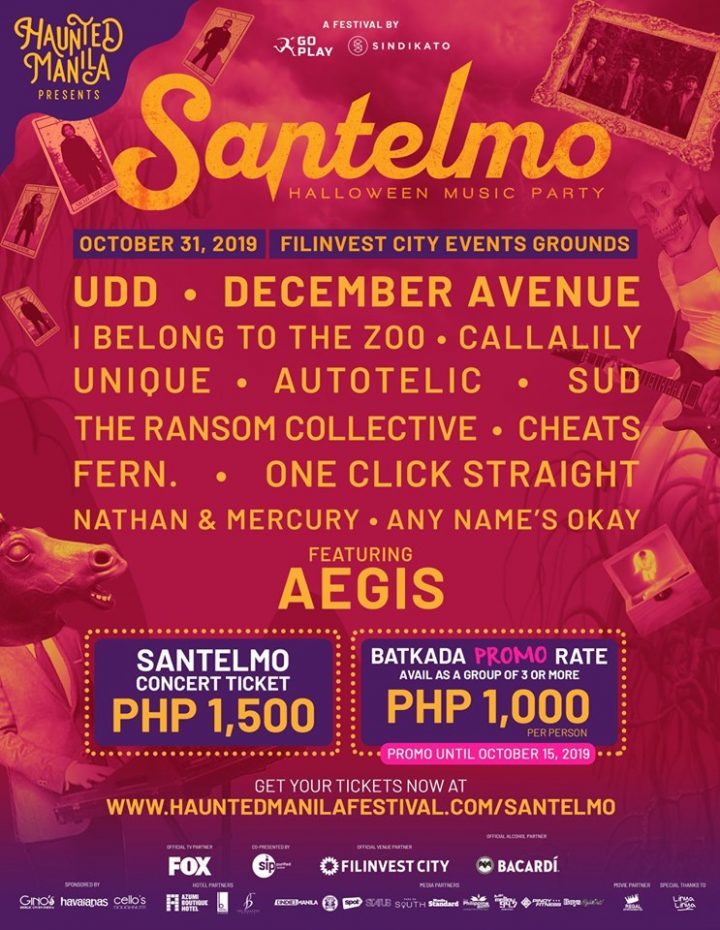 For More Information:
Visit – https://www.hauntedmanilafestival.com