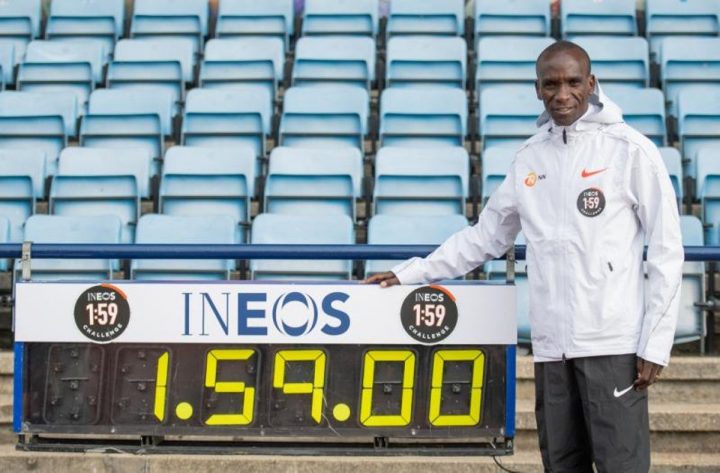 Eliud Kipchoge, currently known as the fastest marathoner in the world, flew last Monday to Austrian capital city Vienna to attempt to break the SUB2 Marathon at the INEOS 1:59 Challenge. On October 12, get ready to cheer for Kipchoge as he attempt to break two hours barrier in running full marathon!
This year, Kipchoge skipped the 2019 World Athletics Championships and Berlin Marathon where he set the World record to train especially for this event. Similar to Kipchoge's previous attempt to break the 2 hours in 2017 (his record was 2:00:25 – almost!) as part of Nike's Breaking2 project, the INEOS event will not be eligible for a world record as it will involve a rotating set of pacers.
His race this year looks promising though, since 2017, he has grown stronger and faster, clocking the fastest record-eligible marathons of all time within the last year.
However, as what Kipchoge told the press last August, getting an official record is not the point – what he wanted to set is a legacy as this would surely mean a lot to all the runners in the world if he can prove that a SUB-2 hour marathon is humanly possible. "This is about history, it's about leaving a legacy. It's about inspiring people. It will mean a lot when I run under two hours," he said.
Here are some important details you need to know about the event:
• WHAT: INEOS 1:59 Challenge
• WHEN: Saturday, October 12 (sometime between 5 a.m. and 9 a.m. local time in Vienna, which is 11 p.m. to 3 a.m EST.)
• RACE COURSE: Vienna's Prater Hauptallee will be the course of a running event of a global importance. The course is a 9.6km loop on the Hauptallee, a straight and flat avenue surrounded by trees.
• SHOES: Kipchoge will be using specially designed shoes by Nike which will help him run faster, The Vaporfly 4%. Nike Vaporfly 4% proved it improves running ease and speed by as much as 4 percent, as its name suggests. In a marathon race where runners complete the 42km distance in more than 2 two hours, the improvement could be significant.
• HOW TO WATCH: Live broadcast on this link – Click Here
To learn more about Eliud Kipchoge's attempt to break 2 in the marathon at the INEOS 1:59 Challenge, visit ineos159challenge.com.