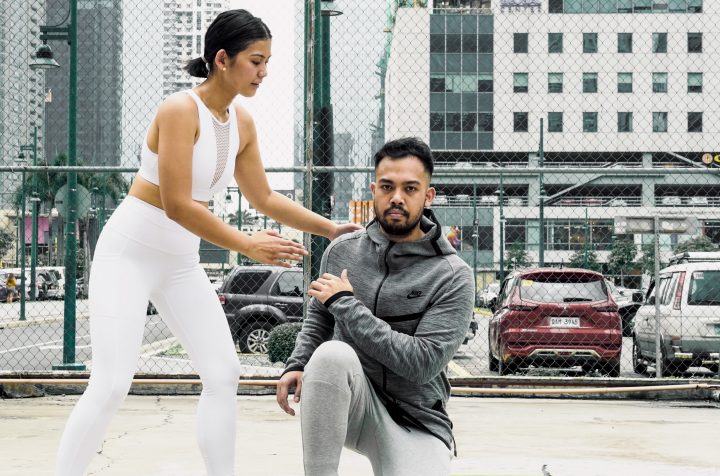 If you don't believe in long distance relationships, the Circuit Box Mobile Gym might just change your mind.
If there's one thing constant in Charles "Coach Chacky" Torres and fiancé Kris Delos Reyes' relationship, it's their shared passion for fitness. They liked it so much that Coach Chacky, a former data analyst and Kris, a pre-school teacher, found themselves opening Circuit Box Gym in Las Pinas back in 2015, at a time when gyms offering circuit training and HIIT sessions were at their peak.
It was not smooth sailing, though. Coach Chacky would open the gym at 7AM and close it at 10PM, only managing to get by from one month to the next.
"There were months when we had 40 members and there were months na we had 15 lang," Coach Chacky recalls. Revenues during the good months were just enough to sustain their operations during the lean season.
After more than a year, they asked themselves if it was still worth it. The couple decided to cut their losses, close shop, and pursue other things, such as being full time coaches for a popular chain of fitness centers.
But the desire to help even more people reach their wellness goals did not go away.
Going Mobile
It all started when one of Coach Chacky's titas asked him to give her workout routines. It was nothing formal; he would send her a program with screen shots of the actual workout. After a few months of long-distance coaching, she lost weight.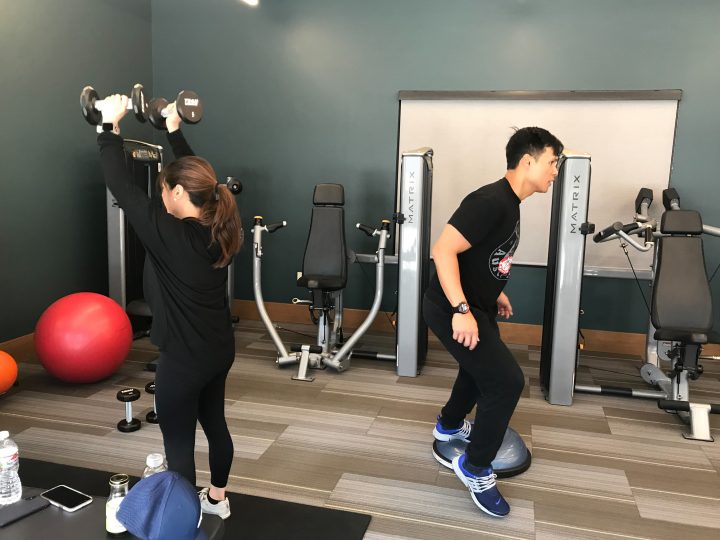 At the same time, former clients from the Circuit Box Gym were asking them to resume operations.
"It made us think: How could we open the gym again without having to endure what we went through before?" recalls Kris.
In 2019, Circuit Box Mobile Gym was born.
Personalized, individualized
"Almost everything now is digital," Kris observes. Circuit Box Mobile Gym has allowed the couple to continue their day jobs while tapping potential clients: people who do not have the time to go to an actual gym and those who actually prefer to do their workouts at their own time, pace, and private space.
Interested parties can reach Circuit Box Mobile Gym through their Facebook page, and Kris answers all queries within 6 hours at most.
"Our services are personalized and individualized," she adds.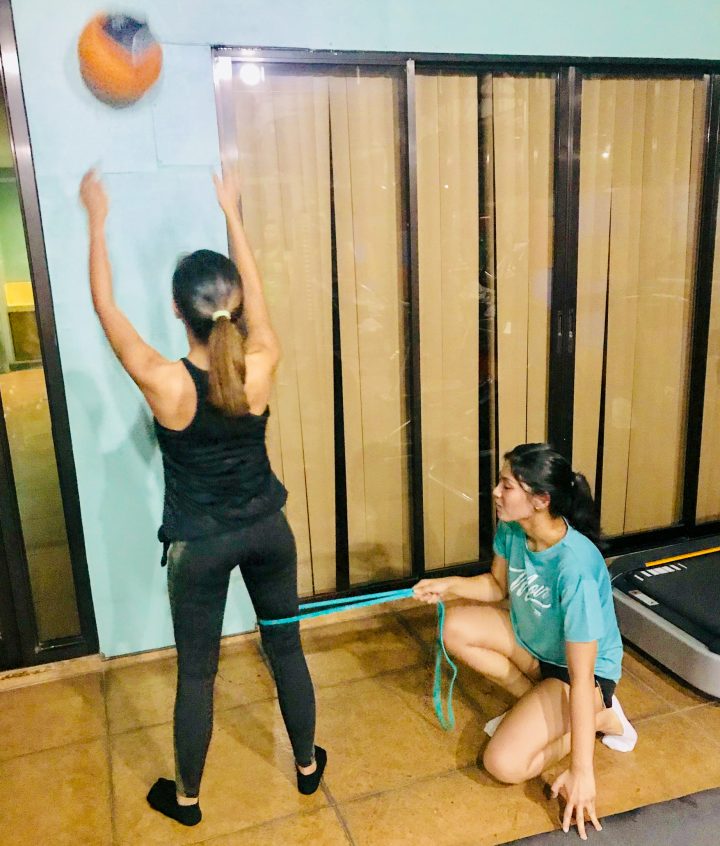 From there, they schedule a phone call, video call or a personal visit, depending on the client's location. Coach Chacky, a Certified Functional Fitness Trainer, then customizes two workouts based on where the client will exercise, his or her fitness goals, and if he or she is experiencing pain or has a history of injuries. As accredited rehab trainers, Coach Chacky and Kris are very meticulous when it comes to movements and aim to make their workouts pain-free and injury-free.
The next two workouts are then adjusted based on the client's feedback.
Circuit Box Mobile Gym currently has 30 clients in Metro Manila, Middle East, and the US – all of them are sent workouts through messaging apps. While they are not required to do so, some clients record themselves while doing the workouts and send them to the coaches for review.
Making this LDR work
Coach Chacky notes their level of commitment is the same, if not higher, than those who go to actual gyms.
What's the secret? Coach Chacky and Kris believe one has to have mental toughness, dedication, and commitment to make this long-distance coaching relationship work.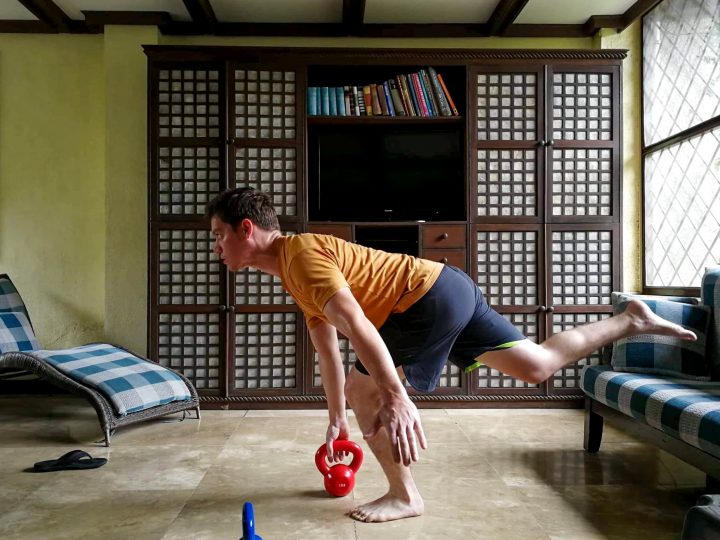 While clients can reach them anytime (they are just a message away), the couple's goal is to keep their clients healthy and active with or without them. "At the end of the day, we want our clients to not be dependent on us… we want fitness to be a part of their lifestyle and not just be a one-month thing or a 10-session thing," emphasizes Kris, who's also a Kettlebell Level 1 instructor and an MMA Conditioning Training practitioner.
"Kahit mag workout ka at the most expensive or at the cheapest gym, if the dedication and the motivation are not there, you're not going to get results," Coach Chacky points out.
During days when you need that extra push to workout, Coach Chacky's advice is to always remember why you started.
"Stick to it for at least 2-3 weeks," says Kris. "Working out will soon be part of your system."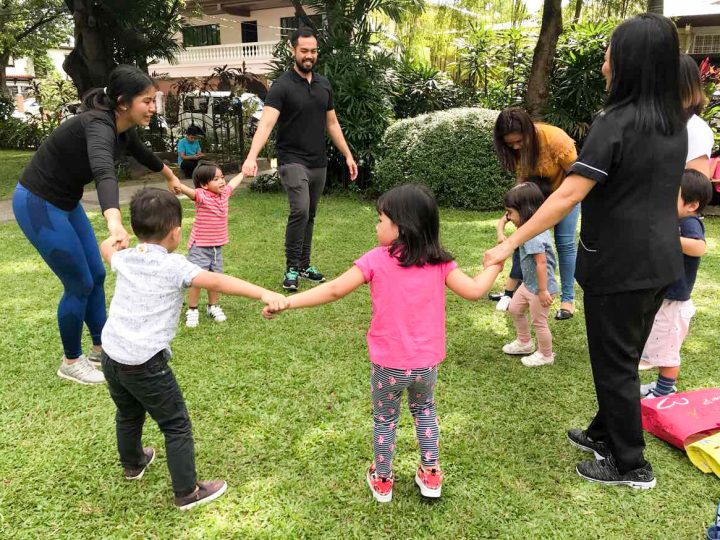 As staunch believers in making fitness accessible to all, they've branched out to offer Circuit Box Kids, a 6-week summer sports camp for 2-3 year olds (which combines Kris's passions: fitness and teaching kids) that aim to refine their motor skills and lessen screen time; and corporate fitness camps, wherein they partner with companies and conduct workout sessions for employees. More collaborations are in the pipeline so busy and exciting times are ahead for these two.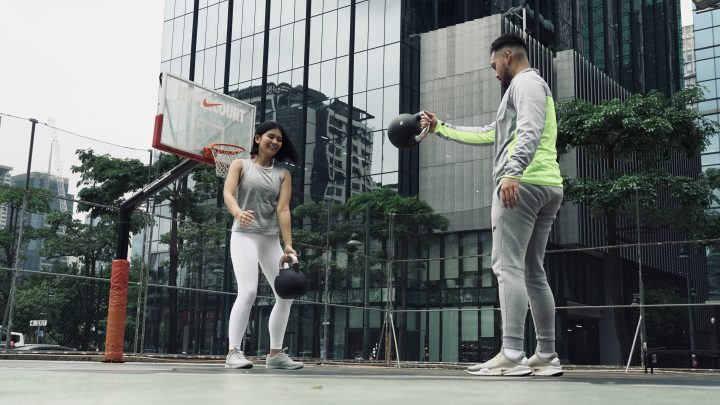 It's the small victories that keep them going. "It's the clients who tell us they've been able to manage their hypertension; those that have quit smoking; those that were able to conceive because their PCOS disappeared; those who are now able to sleep better." For Coach Chacky and Kris, it's the people who constantly push to be the best versions of themselves that make the hard work worth it.
Visit https://www.facebook.com/circuitboxph/ to know more about Circuit Box Mobile Gym