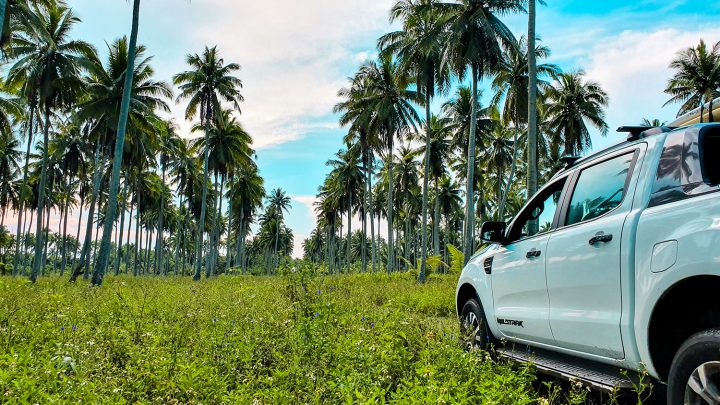 Let's admit it: active people take the term 'busybody' to a whole different level. They have regular 9-to-5 jobs (or businesses they manage themselves), make time to workout after or before they clock-out or -in, and they're also 'weekend warriors'.
How do I know it's true? Because the Pinoy Fitness team and I are very guilty of it. Each of us on the team can rarely be found sat down somewhere, quietly wasting the weekend hours away–unless we're trying to recover from heavy workout days, that is. We're always either up to something, or already doing that something. We're frequently out and about, working out, and we go on many wild adventures.
But since we're such busybodies and squeeze in so many things to do in the small time-frame of a day, we make sure we're efficient about it. That means, we always make sure that the adventures we go on are as well planned out as they possibly can, we've trained for and will train at the decided activity and destination, and make sure that we're well-equipped for any and every thing that comes our way.
Action and Adventure
Case in point: Our recent trips to Baler and Mt Daraitan/Tinipak River just a few weeks ago.
A trip from Manila to Baler is, on average, a 5- to 6-hour ride–which means, that's already a lot of wasted time on the road in a bus. But to shorten the travel time and to make it more enjoyable for the team, Jeff had the brilliant idea to just take the trip on the Ranger Wildtrak–the newest version of Ford's best-selling truck.
Cruising through the NLEX in the Ranger Wildtrak was definitely a breeze, I tell you. And as the driver, Jeff wasn't missing out on the bantering with the backseat passengers and could also pay more attention to navigation with the Wildtrak's Adaptive Cruise Control technology.
Apart from the drive, it was also convenient to have the truck so we had tons of space at the back to load surfboards on–allowing us to forego the board rentals at Baler. Plus, it gave us the added freedom of choosing to surf at less crowded spots near Sabang.
When we found Sabang packed with people, we simply hopped back on the Wildtrak and drove through uncommon and bumpy roads to a lesser-known surf spot in the area. And with the Wildtrak comfortably parked atop a nearby spot on the sand, we could safe-keep our other paraphernalia too.
Driving to Mt Daraitan and Tinipak River was much of the same thing; bumpy roads drove through easily because the front and rear suspensions of the Wildtrak were able to absorb most of the shock, and again, the freedom to choose how we took our adventure. Because apparently, you can either just drive to the jump-off point and climb the rest of the way, or to just go ahead and drive up to the Tinipak River.
Fit and Free
If you come to think of it, the amount of random adventures you can go on with the Ranger Wildtrak is close to limitless. I can just imagine bringing the Wildtrak on a 12- to 14-hour drive to the sand dunes and Paoay, Adaptive Cruise Control making it possible for the driver to take a break from the pedal and steering wheel, ultimately lessening the strain of the long drive. It could actually do well to save us from the hassle and cost of having to rent a separate truck to drive up to the sand dunes, consequently allowing us to avoid getting tied up to an itinerary that we never really had in mind.
Same point goes for a trip to Mt Pinatubo's Crater Lake. I could imagine the suspension set-up, high ground clearance and the 800mm water wading capability of the Wildtrak could take the lajar-ridden path up to the jump-off point of the hike–sparing us again of the trouble of having to rent a separate truck.
It could also take you chasing waterfalls in Laguna, or seeking summits to conquer up in the mountainous province of Rizal or Corregidor. With the Ranger Wildtrak, it's all really just up to your imagination to dream up of amazing adventures to go on, because it can surely take you there.
And just as valuable as the adventure itself are the shared moments in the car during the drive that makes the experience extraordinarily worthwhile.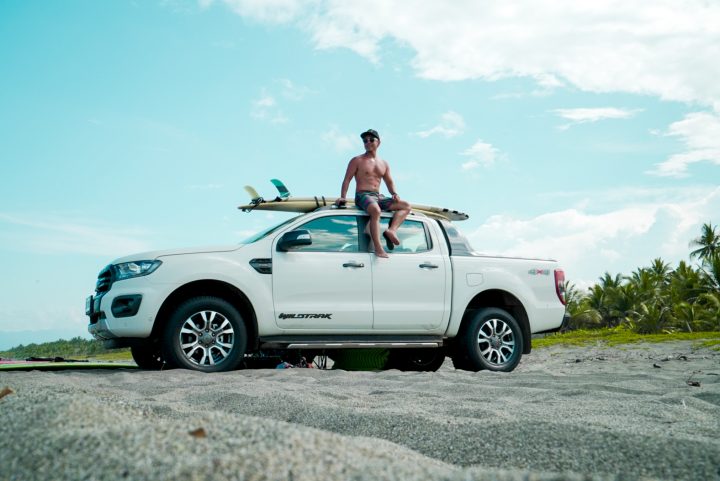 All of that said and to reiterate my point, when we go on adventures, we simply just want to make the most out of and fully enjoy the experience without roadblocks and hassles. We've prepared ourselves physically for them and planned out our itineraries (yes, even if they were on-a-whim trips), so at least hindrances from personal factors could be avoided.
And we chose to go on these adventures on the Ford Ranger Wildtrak because we want to be free of the common worries that could take away from the amazing experience of a brand new adventure. That's it–just a short and exquisite taste of freedom, because we know that come Monday, we're back to our usual business, letting that aftertaste of freedom tease us into the next adventure.