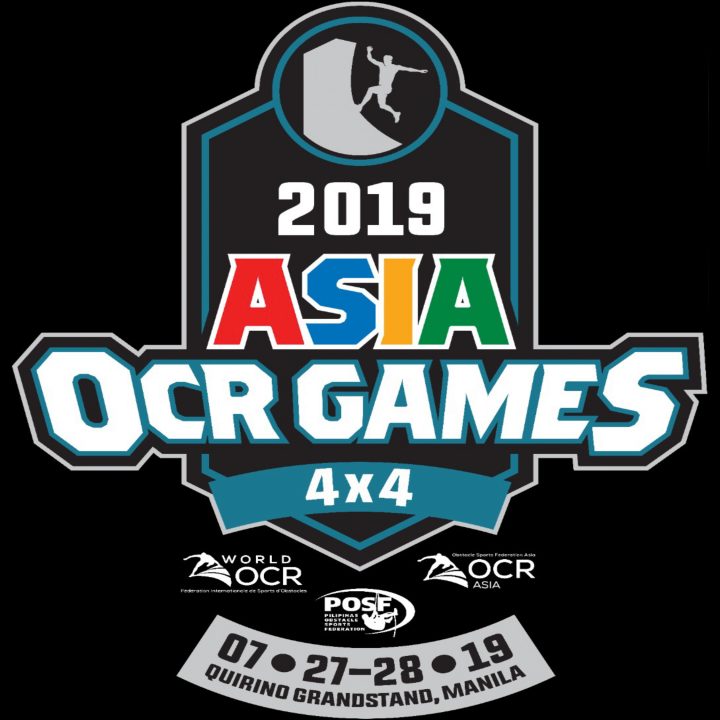 The 4×4 Event, the biggest OCR event in Asia and in the Philippines, will be staged in Manila – 4 races on July 27 and 28 at the Quirino Grandstand/ Burnham Green, and 4 certification courses – are spread over 8 days from July 26 to August 2, 2019.
This event comes on the heels of the staging of the 2019 South East Asian Games in December and the 2020 ASEAN Para-Games in January, both in the Philippines. Test events for these 2 milestone events are included.
Another highlight of the 2019 Asia OCR Games is the 2nd OCR Asian Championships which will feature elite, age-group and open categories. The World OCR, OCR Asia and Pilipinas Obstacle Sports Federation call on obstacle racers in the Asian region and Australia and New Zealand to be part of this first.
2019 Asia OCR Games
July 27-28, 2019
Quirino Grandstand, Manila
4 RACES:
1.  SEAG Simulation Race
2.  2nd OCR Asian Championships
3.  ASEAN Para-OCR Simulation Race
4.  1s Para-OCR Asian Championships
4 EVENTS:
1. World OCR Level 1 Coaches Certification
2. World OCR Level 2 Coaches Certification
3. World OCR Technical Officials Certification Course
4. World OCR Para-OCR Coaches Certification
Registration Fees:
P2500
Registration for 4 RACES:
1. SEAG Test and ASEAN Para-OCR Test
– Email copies of passports of participating athletes to: [email protected]
– Not later then Monday, July 22, 2019
2. 2nd Asian OCR and 1st Asian Para-OCR
– Register and Pay Online – Click Here
– Registration starts on June 21
Registration for 4 Certificate Courses:
1. Sign-up via Google – Click Here
2. Limited Slots only and Payment is on-site
Medals and Shirts:

For More Information:
Visit – https://register.posf.ph