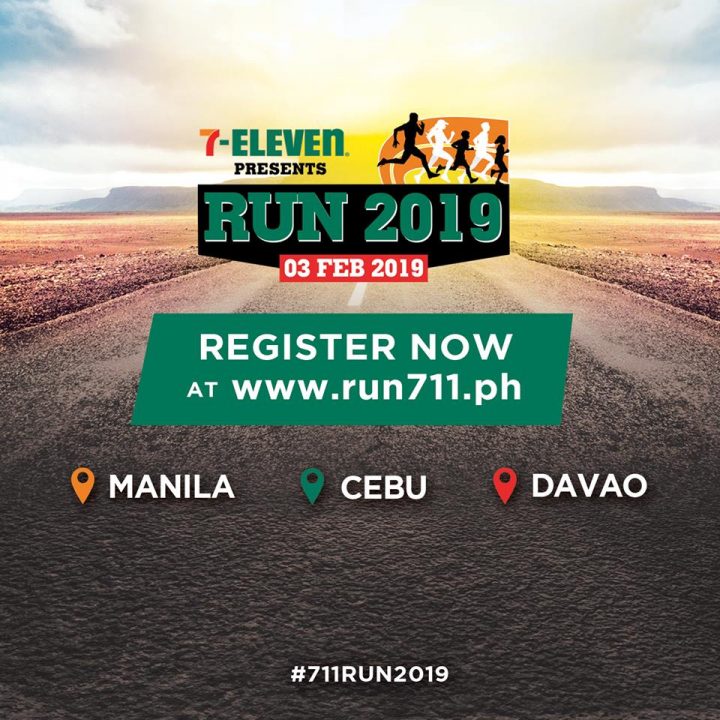 The time has come again to run as ONE. Let's conquer the course of Manila, Cebu, and Davao on February 3, 2019.
REGISTRATION IS NOW OPEN!
Next year, we're bringing a new long-distance category so choose your challenge! Top 3 Filipino male and female winners of 21KM, 32KM, and 42KM will compete in an international marathon in Asia, all expense paid!
Spread the news to your family and friends! Register now! #711Run2019
7-Eleven Run Manila 2019
February 3, 2019
Manila, Cebu, and Davao
42K|32K|21K|16K|10K|5K|3K|500meter
Get Updates – Click Here
Registration Fees:
42
K – P1500
32K – P1200
21K – P1000
16K – P800
10K Buddy – P1200
10K Solo – P700
5K Buddy – P1000
5K Solo – P600
3K – P500
500 meter – P400
Registration Venues:
1. Online – Click Here
For More Information:
GLOBE:
0996-9471854
0996-9471855
0996-9471856
7-Eleven Run 2017 VLOG: