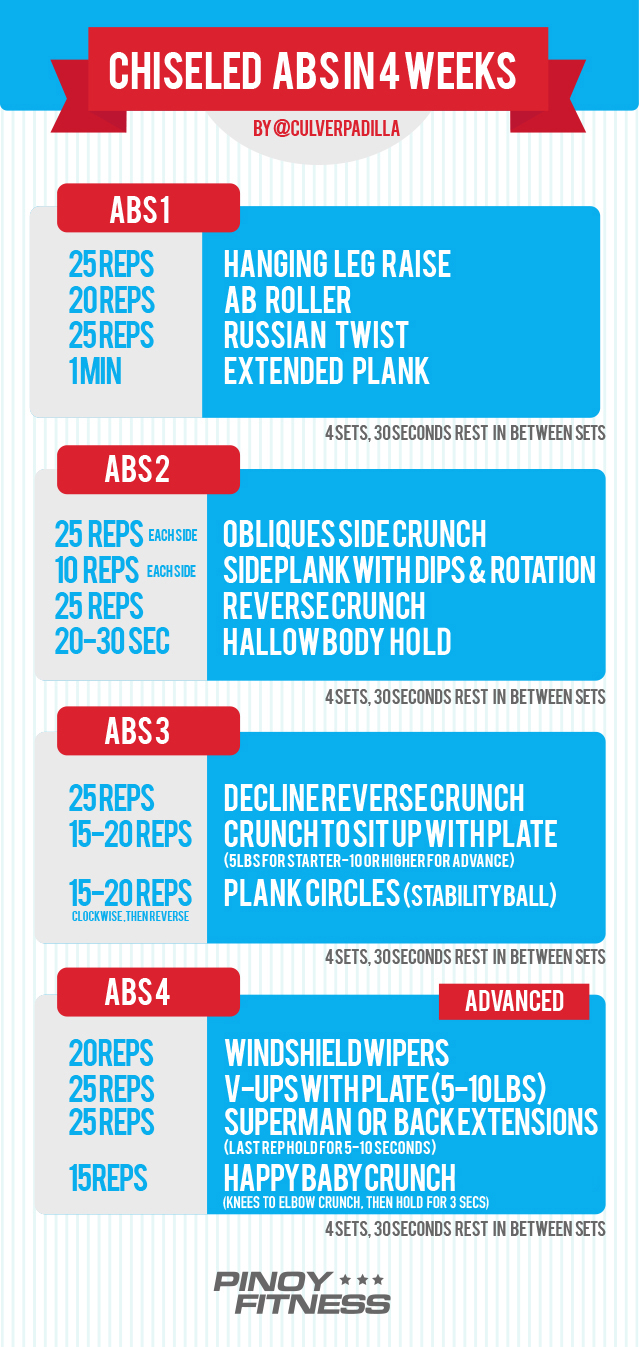 Summer is coming! And you've also signed up for (or planning to join) the upcoming Century Tuna Underpants Run on April 8. You've locked in your workout, tweaked your diet but do you still need some additional push to make sure your ABS are ready on race day?
We hear you! So we worked together with Fitness Coach Culver Padilla (@culverpadilla) to design a 4-Week ABS workout program to rip your mid-section for summer – a perfect add-on to your daily workout if you're preparing for the beach or the race.
Workout Guide:
– Workout your ABS 2-3 times a week
– Choose the workout from the ABS sets provided
– Repeat Weekly
Download Hi-Resolution Workout – Click Here
Note: Prioritize Rest. If mid-section still feels sore, give it time to recover before doing another set.
Follow our IG (@pinoyfitness) as well. We'll demonstrate some of the ABS workout in our IG Stories from time to time.
Coupled with proper diet and exercise, you'll be Century Tuna Superbod ready this summer! See you at the race!