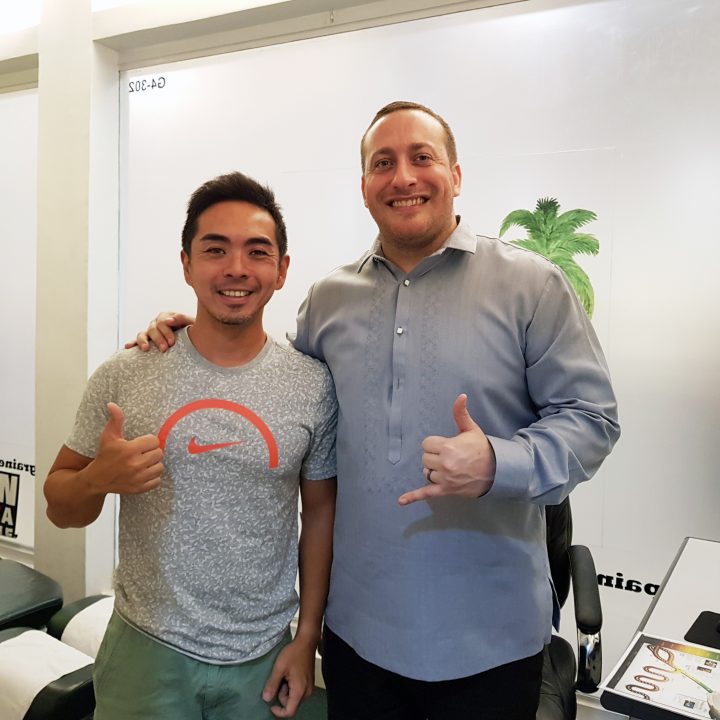 With Jonathan Ruben Goins, DC Chiropractic Specialist
Chiropractic Care after a Sports Injury
One of the worst sport related injury I got during my 8 years of running would probably be the one when I slid off a trail last year and hit my tail bone onto a rock.
After the race I felt some lower back soreness, at first, I thought it was just fine… that it would heal by itself, all I need is rest and apply some ice. But things changed and I started to worry when I felt a sharp needle-like pain on my lower back after one of my usual training runs, it was different, and it persisted over the next couple of days.
Since I got worried, I immediately consulted a Sports Medicine doctor; I was prescribed some medicine and was advised to undergo physical therapy.
I followed the prescribed therapy for more than a month, a 1 hour session, performed 2 times a week. But after 2 month, the sharp pain still manifests in my runs.
I got frustrated, because it started to affect my runs, specially my long runs. Every time the needle like pain would occur, I would stop training.
Then I started to think, maybe it's a muscle problem anymore, and the fall actually caused something more than just muscle soreness. So finally, I decided to get myself checked by a Chiropractor.
After a simple check, the Chiropractor immediately confirmed that my lower back (specifically my L4 if I remembered correctly) has shifted ¼ inch to the left. The Chiropractor said with much amazement… "You can still run with this?"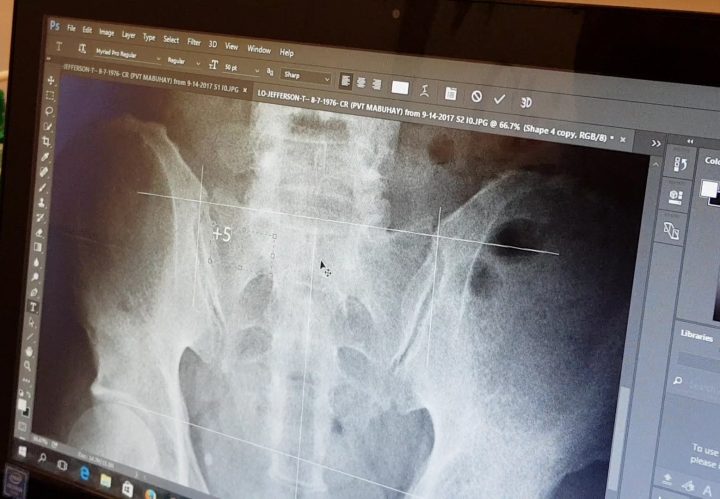 With just one session, I can still feel some soreness, but the sharp needle-like pain never returned. And the pain and soreness drastically improved after a couple of sessions. My endurance suffered over that period, so that's why I'm just recently gaining my running endurance back.
Are you experiencing any Sports-Related Pain? Maybe it's time to get it checked by a Chiropractor. Athletes can suffer from sports injuries caused by forceful impacts (like what happened to me), over-training, bad form, repetitive motions or as simple as not warming up properly.
Chiropractors can help by performing adjustments to the spine, shoulder, knee and ankle, ensuring that bones are lined up and balanced properly. This can help relieve the soreness and pain and promote faster recovery after an injury.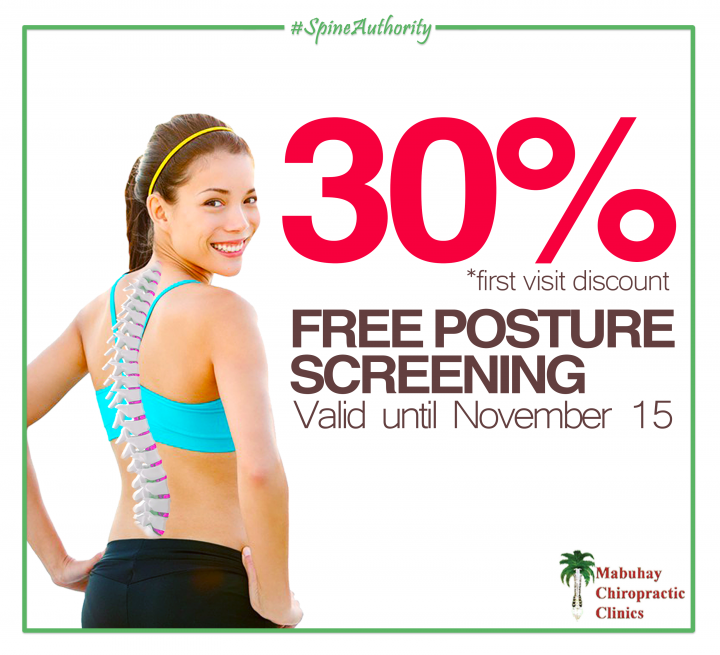 Want to try? We're sharing a 30% discount upon presentation of this article to any Mabuhay Chiropractic Clinic Nationwide until November 15, 2017.
Mabuhay Chiropractic Clinic locations: Forbes, Salcedo Village, Ayala Glorietta, Terraces Fairview, Eastwood, SM Bacoor, SM North Edsa, SM Mall of Asia, SM Seaside Cebu, Robinsons Place Las Pinas
For more information, visit https://www.chiropractic.com.ph/