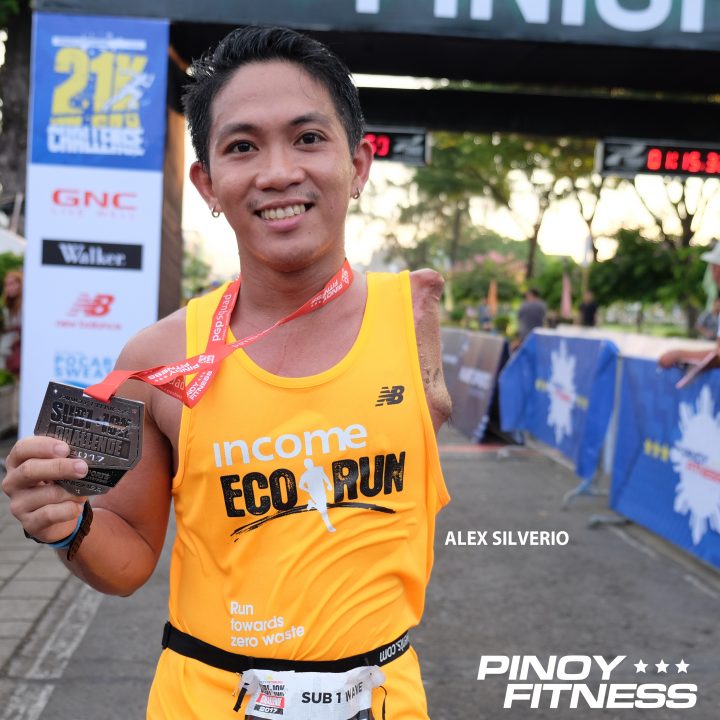 It's Not the End of the Road: Life Story of Alex Silverio
Have you faced something so challenging that you just feel like it's the end of the world?
We are no stranger to problems, and there are moments in life when challenges can become too much for us to handle. We always try our best to overcome it, but, sometimes, it feels like we just can't — at moments when we feel like we're trapped in an endless cycle and life does not allow us to move on, when we feel sad, aggravated, lonely, and confused, remember… you are not alone.
Some would sulk, do nothing and waste time away… I mean who can blame them? Whatever problem it is — whether big or small — it takes a great amount of mental strength and time to get through it. Some would distract themselves with things like binge-watching, stress-eating, and drinking. Others will find meaning to what is happening and try to break-free from the depressing cycle. And this is exactly what Alex Silverio did.
Born in a family of seven — the parents and their 5 children (2 girls, 3 boys). They are all working, so the Silverio family is financially okay. Alex is the second eldest child. He is loved by his friends and has a loving girlfriend. He lives a normal and happy life, until his tragic accident 3 years ago that changed his life forever.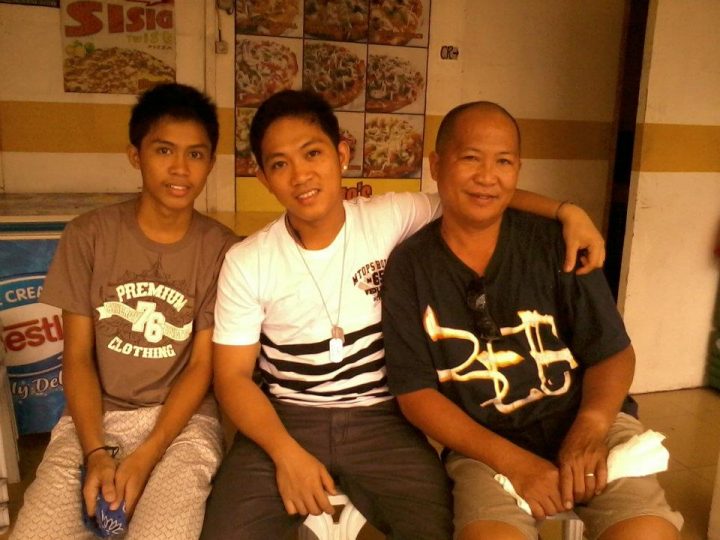 Alex is a mechanic in a well-known company in Cebu. While he was on his motorcycle going to his work, he got into an accident, and this incident took his left arm. It all happened so suddenly, Alex was on his motorcycle and then there was a bright light coming from the side that hit him. The next thing he remembered was waking up in the hospital where he found out that he lost his left arm. This happened when he was 24 years old last November 2013.
Because of this, Alex lost his job as a mechanic, his girlfriend left and got financially challenged since Alex's family, at that time, had shelled out so much for his operation and recovery. Without knowing on how to pay them back Alex suffered from both physical and emotional pain.
The situation lowered his self-esteem, his confidence dropped, and started to question if his life is worth living. When all seems lost, his family and friends never gave up on him. They would take turns to watch over him and to cheer for him, and that made all the difference.
One day Alex looked at himself in the mirror and finally saw the broken man, looking bad and gaining weight, he finally cried and made a decision that "This needs to stop. I will become better. I will stop making my life miserable and do something about it."
So he did. He started out very slowly. He first tried to become more cheerful and more lively when he interacted with people. He even started going outside again just to reconnect with the world. About his weight, he researched online what kind of exercises he could do with one arm and found out about running.
Alex said, "At first, it was not easy. Pakonti-konti lang until inaaraw-araw ko na. When I discovered myself that I can run, I trained harder on my own. I searched the internet kung ano ang mga training programs na maganda para ma-iapply ko sa akin. And after a year of training, I decided to run my first fun run last 2015 just near my place which is in Lilo-an, Cebu for 10k (Run for Mary), then after I started to join more races in Cebu."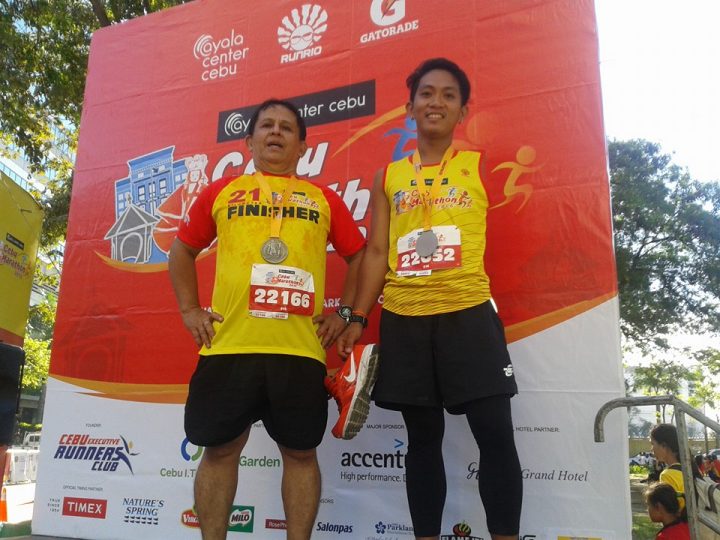 Currently, he is part of a triathlon team called 'Team Parklane Para Tri' headed by Sir Bobby Martinez and Sir Allan Ting. They are the first PWD team in Cebu who got the chance to participate in the Ironman 70.3 Cebu, where Alex won first place in his category.
Now, almost 4 years after, Alex is happier than he ever was. His dedication is truly motivating. It is empowering enough to see him run despite his condition, but it's even more amazing that he is placing first at the same time! He said that he had a lot of people to thank for his current achievements. His team for training him better, his family for never turning their backs on him even on tough times, his friends for always visiting him and encouraging him that "it's not the end of the world, so get up!", and God, of course. He firmly believes that God has a plan for him and everything happens for a reason.
Alex may have lost his left arm, but he gained so much things that made him a better person — a more confident life, a supportive and loving family/friends, and a passion for running. Think about this: if Alex can do it, why can't you?
If Alex can do it, why can't you?
If ever you are going through something, sure, it might seem hard to overcome. You may go through phases that aren't good for you. If there are no people encouraging you to break free from that challenge, the Pinoy Fitness team wants to tell you that you can do it. Do it for your sake because you deserve happiness. Life may seem meaningless, but like Alex, he found meaning at the end of the tunnel.
Message from Alex Silverio: "Every day, we are facing different challenges in our life, whether it's easy or difficult. But then we still need to stand para malampasan natin ito. May mga taong ilolook-down ka and we cannot please everybody. As long as you believe in yourself, wala kang sinasagasaan na mga tao, and isipin mong may mga tao paring naniniwala sa'yo. You just give your best and push harder and above all of this, don't forget GOD. He should be the center of all your doings. Pray and believe that GOD is always there for you no matter what and HE will never leave us alone."
Believe in yourself, believe in others, and believe that things will get better. Share this article and spread the positivity. You might never know who needs to read this story right now!