Fitbit Alta HR: The Slimmest Fitness Tracker
Fitbit just released their newest technology called the "Fitbit Alta HR" today and people are swooning over this trendy-looking watch. If you recall the Fitbit Charge 2, Alta HR has almost the same feature except that it's a notch higher in terms of quality and design and smaller in size.
Related: Want to compare both? Read more about Fitbit Charge 2 here.
Fitbit Alta HR is, by far, their slimmest fitness tracker. It's 25% smaller than the old model, which makes it lighter and more comfortable to wear for your daily activities. You can choose from six color designs (Black/Stainless Steel, Blue Gray/Stainless Steel, Fuchsia/Stainless Steel, Coral/Stainless Steel, Black/Gunmetal, and Soft Pink/Rose Gold) and also from four design of interchangeable bands if you want to match it with something a bit different.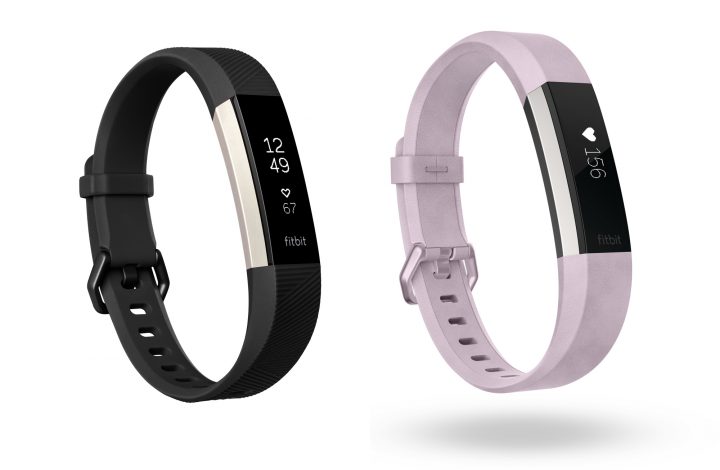 This fitness tracker is smarter than ever. One of Alta HR's features could read heart rates more accurately with their PurePulse Technology. This is vital for people into physical activities since it can help them reach their weight goal faster and manage their breathing patterns if it's under or over better.
https://www.youtube.com/watch?v=5G2lqvZmNz4
Secondly, it has an auto detect feature which captures the details of all your actions– walking to school, going up the stairs, and even sleeping. This will give you information such as the number of steps walked, calories burned, and many more. Once you hit the bed, Alta HR would also read your pulse rate to know how long have you been sleeping so you could check every now and then if you're consistent in your sleeping time. If the tracker notices that you're unusually inactive at a certain hour, it can automatically remind you to start burning those calories.
Lastly, Alta HR lets you connect with the world, as well. It's almost like an Apple iWatch, wherein you would be notified whenever someone calls/texts you or you have an upcoming event based on your mobile calendar. This is convenient for people on the go because they wouldn't have to check their phone in their pocket from time to time; it would just appear on the screen of their tracker.
All of these features can last up to 7 days– an amazing upgrade from the 5-day battery life of Charge 2. Amazing, right? It's definitely a whole lot better to live a healthy lifestyle thanks to today's technologies.
Fitbit Alta HR is priced at PHP 8,690 and it's available at Digital Walker Stores Nationwide.
In April to May 2017, Alta HR will be available in the Philippines for PHP 8,690.00 and the special Edition Alta HR at PHP 9,990.00 in Digital Walker, Beyond the Box, select Toby's stores, iBOOK, iCENTER, Mobile1, Globe, Gadgets in Style, Hivemind, Lazada, Zalora, Timeline, The Inbox Store, iLiberty and RUNNR stores.