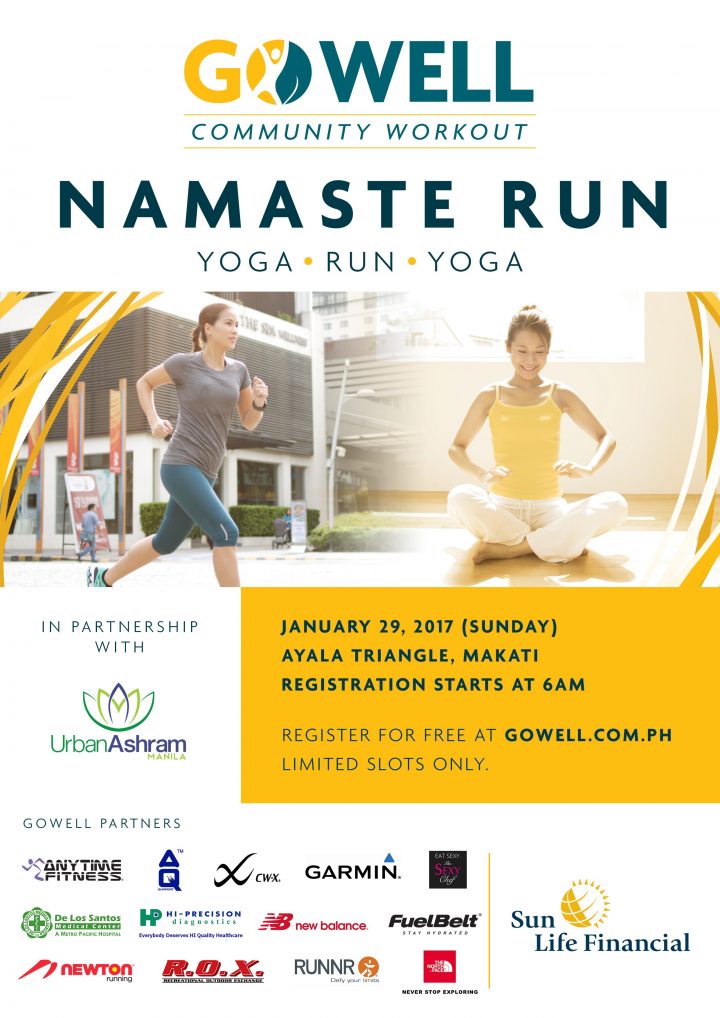 GoWell is inviting everyone for another Community Workout event happening on January 29 in Ayala Triangle in Makati. GoWell Namaste Run is a unique yoga-run-yoga workout event in partnership with Urban Ashram.
Urban Ashram will lead the yoga workout starting with a pranayama breathing, then lace up for an easy run together with Jaymie Pizarro (The Bull Runner), finally ending the workout experience with a relaxing yoga session. Everyone is welcome to join.
GoWell Namaste Run
January 29, 2017 @ 6AM
Ayala Triangle, Makati
Registration Fee:
FREE!
Note: Event is FREE but you need to pre-register at the website.
All participants will receive a GoWell lootbag and snacks! GoWell Gold members will also enjoy reserved space for yoga and special access to our Gold Tent.
Registration Venue:
1. Pre-Register on www.gowell.com.ph
Missed the other GoWell Community Workouts? Watch the Videos Below