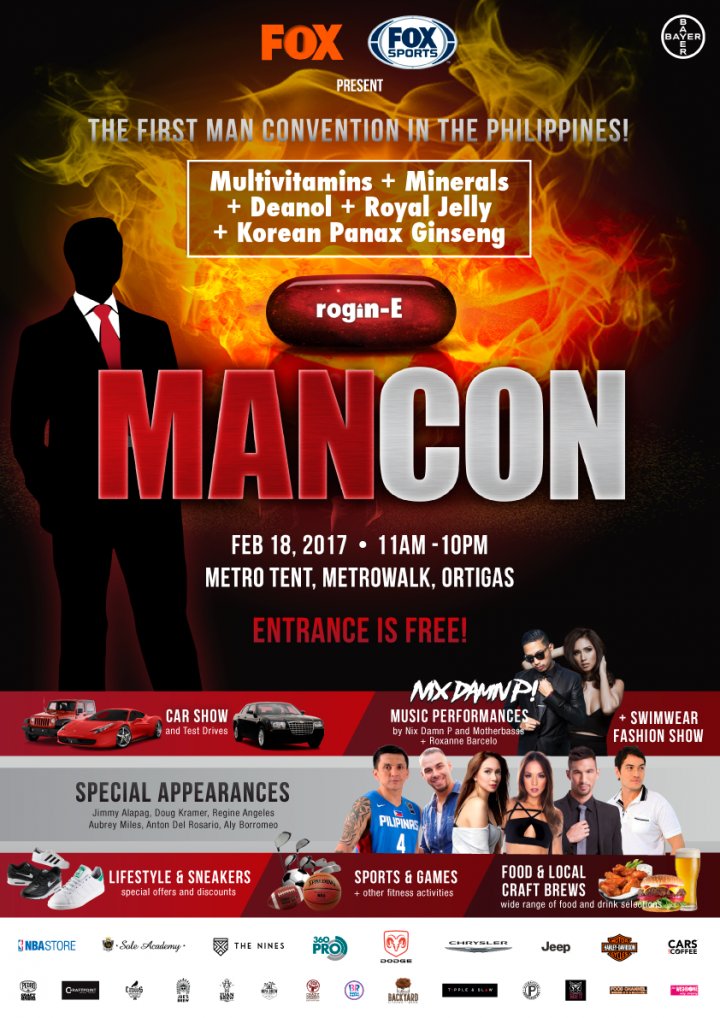 On February 18, Rogin-E will hold the first-ever ManCon at the Metro Walk Tent in Pasig, it is a whole-day event especially geared for MEN who want to stay on top of their game.
The Rogin-E ManCon 2017 will showcase activities that speak to men with varied interests and passions. Think cars and motorbikes for men who love speed and mobility; sports activities for those who want to stretch the limits of their physical strength and power; fashion and grooming for those who know that appearance counts; and a selection of toys and hobbies to engage a man's mind and body.
Rogin-E ManCon
February 18, 2017 (11AM to 10PM)
Metro Walk Tent, Pasig City
Registration Fee:
FREE
Activities Includes:
– Car Show and Test Drives
– Music Performances by Nix Damn P and Motherbasss + Roxanne Barcelo
– Swimwear Fashion Show
– Lifestyle and Sneakers with Special Offers and Discounts
– Sports and Games + Other Fitness Activities
– Food and Local Craft Brews
See you there!