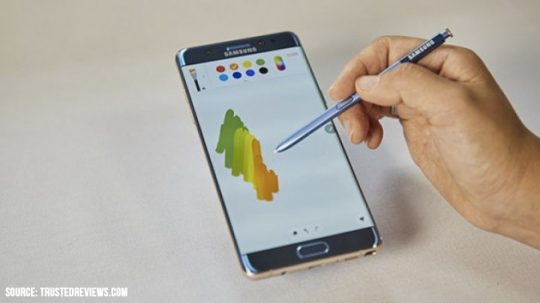 The Samsung Galaxy Note S7 has been under fire for complaints of battery explosions. The product has been recalled in the market twice.
Samsung became unpopular because of the Note 7 fiasco
Samsung has been one of the top choices for many fitness enthusiasts over the last couple of years because of its performance, high quality camera and waterproof capability.
But recently, e-commerce platform Branding Brand conducted a consumer survey from October 12 to 13 involving 1,000 people who have had experience with using or owning a Samsung mobile phone at least once in their life.
The survey reveals that, surprisingly, a whopping 40 percent has voiced out that they are "done" with Samsung phones, most especially after the leading smartphone brand failed to quickly resolve a product problem in the past few months.
What this survey further suggests is the probability of 30 percent of Samsung phone owners will switch to an iPhone, while 8 percent will more likely convert to the new Google Pixel, and the remaining 62 percent will choose to continue using an android device from another brand.
Although disappointed with Samsung, some respondents still like the idea of using android gadgets because of familiarity and convenience. Overall, respondents who are current android users from both surveys will more likely consider other android devices such as the Sony Xperia Z5, LG G5 and photography ace Huawei P9.
On the other hand, sales of Samsung are expected to hit an all-time low in the Philippines due to the Samsung Note 7 global recall. These pave way for opportunities for Huawei and Apple to claim their stand in the mobile phone market.
How about you? Will you buy another Samsung?
Sources: brandingbrand.com | cnet.com |