Saucony's Tim Reed Wins 2016 Cobra Ironman 70.3 Asia Pacific Championship
Athletes of high-performance global running brand Saucony leave an impressive mark at the Ironman 70.3 Asia-Pacific Championship swim-bike-run event.
Not even the sweltering heat could keep Saucony pro athlete Tim Reed away from winning first place at the 2016 Cobra Ironman 70.3 Asia Pacific Championship held in Cebu last August 7. The Australian pro finished in 3 hours, 51 minutes, and 46 seconds—the fastest time clocked in the recently-concluded grueling half ironman which involves a 1.9-kilometer swim, 90-kilometer bike, and 21-kilometer run.
Two-time Champ
Reed was among the 2,967 triathletes from 43 countries who joined the race that was first time to be held in the country.
According to defending champion Reed, the previous Asia-Pacific championship was already challenging, but this year's race had him head-to-head with more pro athletes. "Last year was hard enough, now there's more guys in the mix," Reed said.
Prior to the race, Reed shared to the press how he felt ready to take on the challenge: "I've trained really hard for this so I feel I'm ready. But you know, probably the biggest problem out there would be heat and humidity so you also got to get it right within yourself and not worry about what everyone else is doing." Reed added, "So I'm just gonna go out there and give it my absolute best."
To clinch the title, Reed managed to take the lead in the second transition and got a headstart in the run, earning him the title for the second time in a row. For the race, Reed wore his Saucony Kinvara 7 which has a fantastic lock-down fit, unmatched underfoot comfort, and quick, resilient ride. Now equipped with EVERUN Continuous Cushioning in the heel, the pioneer natural motion running shoe helps one run longer, stronger.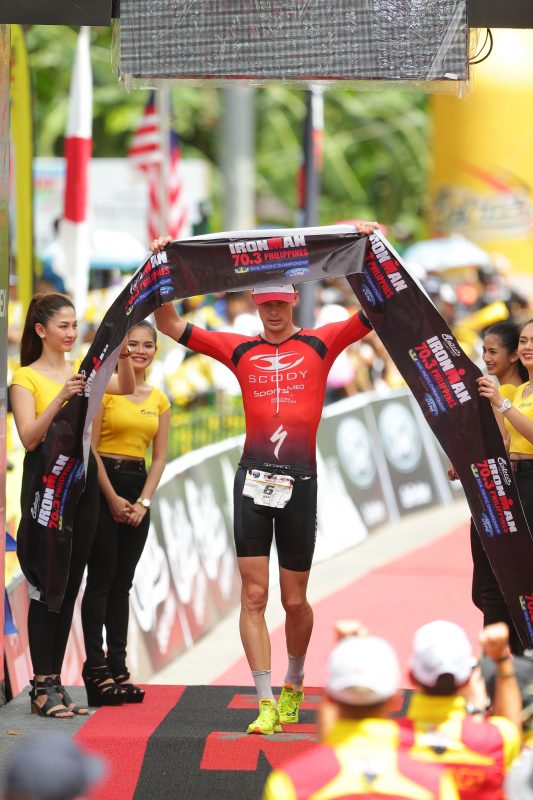 Completing the all-Australian podium are 43-year-old Aussie and three-time Ironman World Champion Craig "Crowie" Alexander who finished second at 3:55:01 and Saucony pro athlete Sam Betten who capped off the race at 3:57:15, winning third place using his Fastwitch racing flats.
"I always thought of Crowie as the better runner, so that's why I put some pressure on him in the bike part of the race. Then I got into the run. As soon as I heard the crowd, I couldn't help myself and just ran faster because of the cheers of the fans. But it was brutal out there. With five miles to go I almost stopped. I just stayed the course," said Reed describes moments after securing his win.
For Reed, winning the race was all about consistency. "Consistency over craziness. I don't do anything too crazy in training. I just do similar things week in week out, over 10-12 years of training," he shared.
When asked about what it feels like to be the two-time Asia Pacific Ironman70.3 champion, he shared: "It feels unreal. To win one Asia-Pacific title is a dream, so to win two is more than I ever expected."
There's no doubt that Cebu has been a familiar place for the athletes, and Reed is psyched to visit the queen city of the south soon. "I love Cebu so I'll be back every year as long as this race is on. Cheers," he quipped.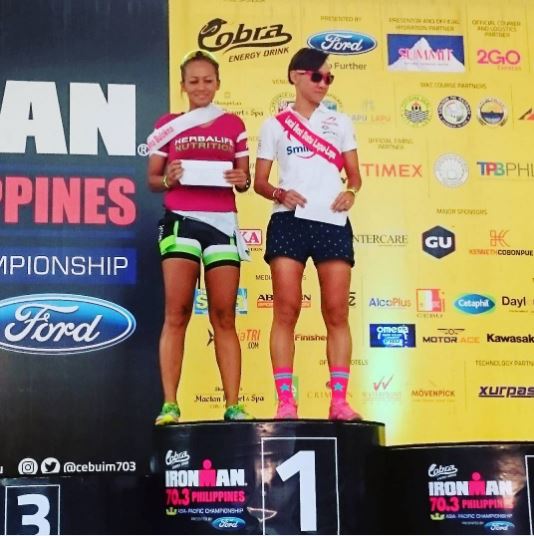 Saucony athletes represent
Apart from the 2016 IM 70.3 champion, Reed is joined by local Saucony athletes Lezette Albarote and Brian Borling of Team Herbalife, John Chicano of the Philippine National Team who all bagged awards using their trusted Type A racing flats. Albarote blazed the tracks in her trusted Type A6 and won the overall fastest female Filipino age grouper special award for the third time in a row. Borling, on the other hand was crowned as champion in the male 25-29 age bracket. Meanwhile, Chicano placed third in the Filipino Male Elite Category.
Other notable Saucony ambassadors who finished strong in the race were renowned race organizer Ting Joson, seasoned athletes of Team Herbalife, and Team Ford Forza—Matteo Guidicelli's triathlon team.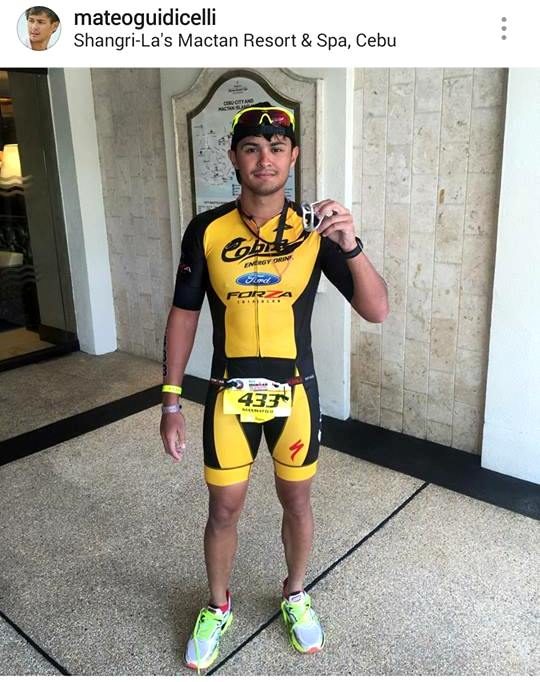 Matteo finishes tough race
Despite his undeniably busy schedule, celebrity athlete Matteo Guidicelli still found the inspiration to finish the half Ironman with a better performance time than last year. During the grueling race, Matteo pushed further to 'Find his Strong'. In his Instagram post, he said: "I was trying to keep a consistent pace. When I got to about the 13km mark I started feeling all the pain. This kid beside me started running with me. We paced each other to the finish line. When I was about to walk, a runner behind me said, "that's not you Matteo, you're stronger than that." That gave me an extra push. Thank you to whoever you were."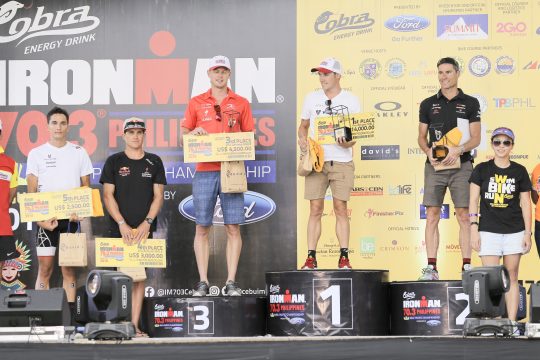 One with 'Find Your Strong'
It's not new for Saucony to partner with influential athletes who have excelled in their careers while using running as motivation which is what the brand's mantra "Find Your Strong" is all about. Guidicelli embodies the brand's philosophy and eloquently expressed the mantra in his own words, "It says 'Find Your Strong', so it's beautiful because everyone just needs to find where they're strong at, and where they could push further." – ADV