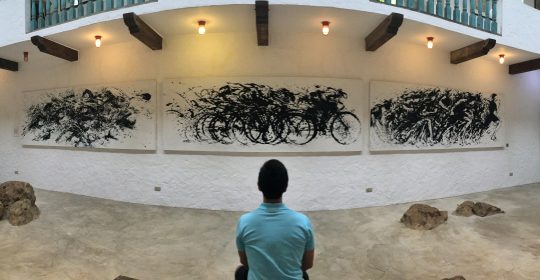 Panalo: Swim, Bike, Run at the Pinto Art Museum
I am not an artist, nor an art specialist, but speaking as a regular person, I would say I totally enjoyed my visit at the Pinto Art Museum. Besides the beautiful artworks and stunning masterpieces, Pinto Art Museum became popular because of its picturesque landscape.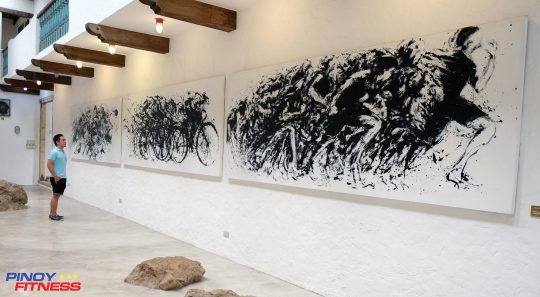 I rarely spend time visiting art galleries or museums, but as a runner/triathlete, there is one particular art piece I've been wanting to see, the Panalo: Swim, Bike, Run by Freddie Montemayor.


What seems to be just some random black paint splatter comes together beautifully to create this Swim Bike Run masterpiece.
For some quick background, the Pinto Art Museum opened to the public way back in 2010, based on research, it was said that the place was privately owned by a highly-accomplished neurologist, Dr Joven Cuanang.
Since 1986, Dr. Cuanang has been privately collecting a number of personal artworks and masterpieces. And with Pinto Art Museum, he was able to share his possessions with other artists and collectors.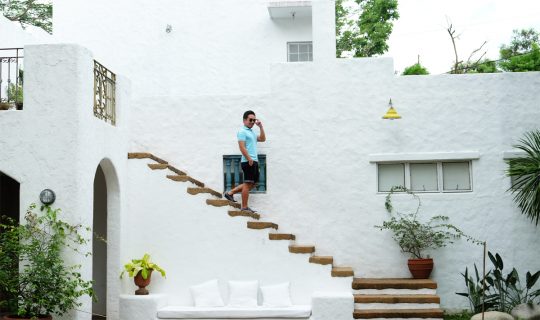 Me and my friends had fun exploring the Museum, it was huge, it took us around 2 hours to visit all the different galleries (photo-op and a quick snack included), and the place is truly Instagram friendly.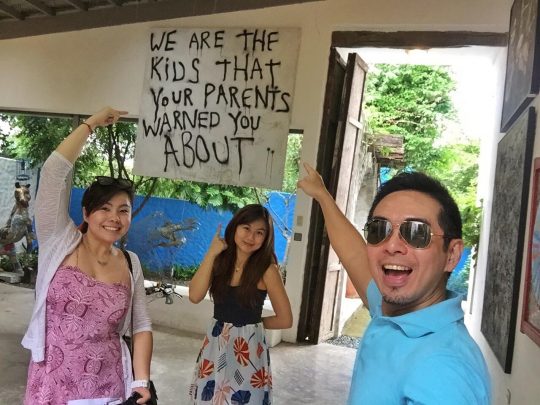 Kathy, Rosey and Me
Here are some of my favorite pieces: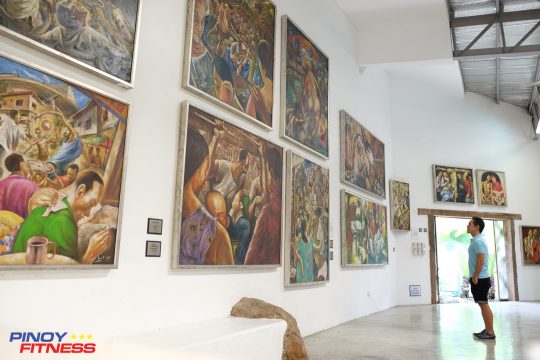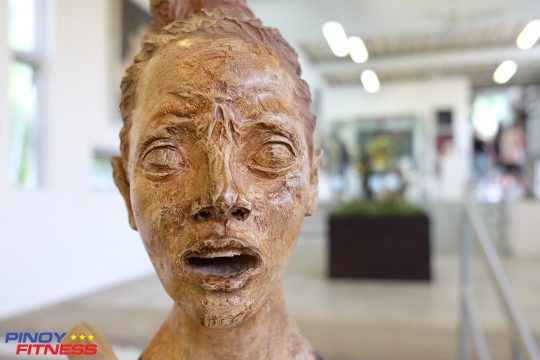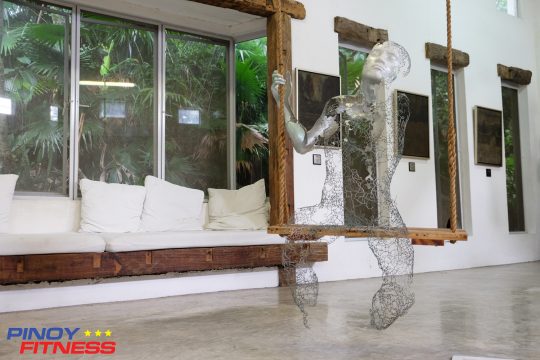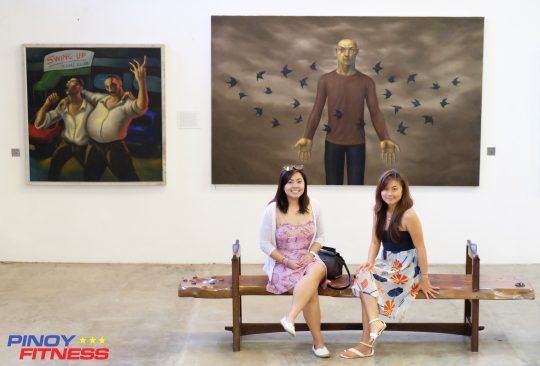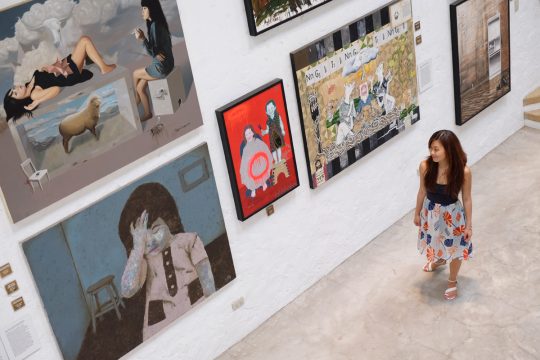 To those who are interested to visit, Pinto Art Museum is located at the Silangan Gardens, 1 Sierra Madre Street, Antipolo City from Tuesdays to Sundays (9:00 AM – 6:00 PM).
Enjoy! Would love to see your photos! Just in case you visit, post some of your photos at the comments section below!