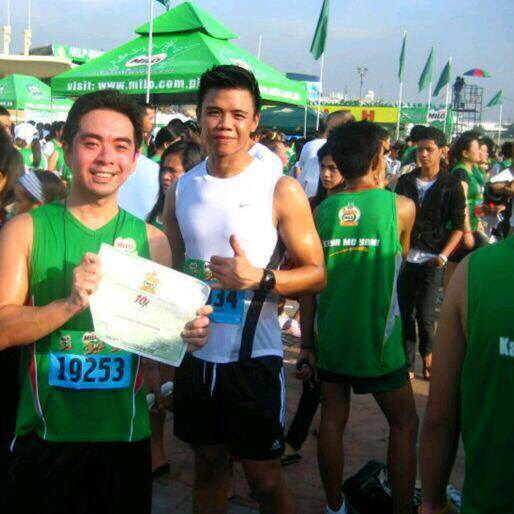 My First 10K Race – 6 Years Ago
Today 6-Years ago I completed my very first 10K race at the 2010 Milo Marathon Manila, hindi pa uso ang race medal sa 10K, runner's certificate palang. This day also became one of my most memorable races to date.
It started when my friend Age convinced me to level up and race a 10K, believe me, way back in 2010, I really believed running a 10K would kill me. I vividly remembered saying:
"Ano?! 10K? doble kaya ng 5K yun, baka mamatay ako".
But back then, Age promised to run together with me so I decided to give it a try.
Back then, I know little about proper training, I jog 2 times a week and my longest training run was just about 7K, "kaya na siguro yan", I thought.
Come race day, I still remember how tensed I am on race day, the feeling I have now when racing a marathon or a triathlon event.
"Sh*t, mamatay na yata ako", as I approach the 5KM mark along Buendia Flyover, "Kalahati palang!!", paano ko kaya matatapos ito… Yet, somehow I was able to finish!
KAYA NAMAN PALA! :D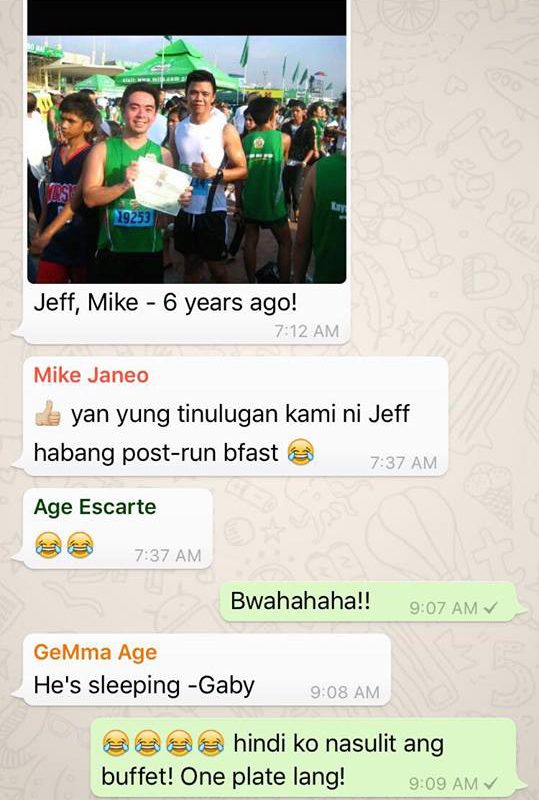 We decided to celebrated our victory with a Breakfast Buffet in H20, this is where I met runner friends Mike and Macel Janeo with Baby Gaby. 10K might be a regular thing nowadays, but 6 years ago, I was totally exhausted.
I slept through the entire post-race breakfast after one plate, it's funny when Baby Gaby suddenly called out to me and said "Look oh, He's Sleeping"… today we're still laughing about this every time Facebook reminds us about this day.
Nowadays, since a lot more runners are doing marathon and half-marathons, newbie runners think that 5K and 10K are too short, and I often see runners jumping straight to 21K.
My advise? Take your time and enjoy every distance, find friends and progress your distance together, allow your body to adapt to the increase in mileage. With proper training, you can progress faster, but the goal is never to rush into something you're not prepared for yet.
Messy hair and chubby cheeks, 6 years ago was also the first time I got a pic with Ms. Jaymie Pizarro :D
How about you? Do you still remember your first 10K!?
For Instant Updates – Follow US!
https://www.facebook.com/pinoyfitness
https://www.twitter.com/pinoyfitness
https://www.instagram.com/pinoyfitness
PF Online Community -> https://members.pinoyfitness.com
PF Online Shop -> https://shop.pinoyfitness.com
Like this Post!? Share it to your friends!