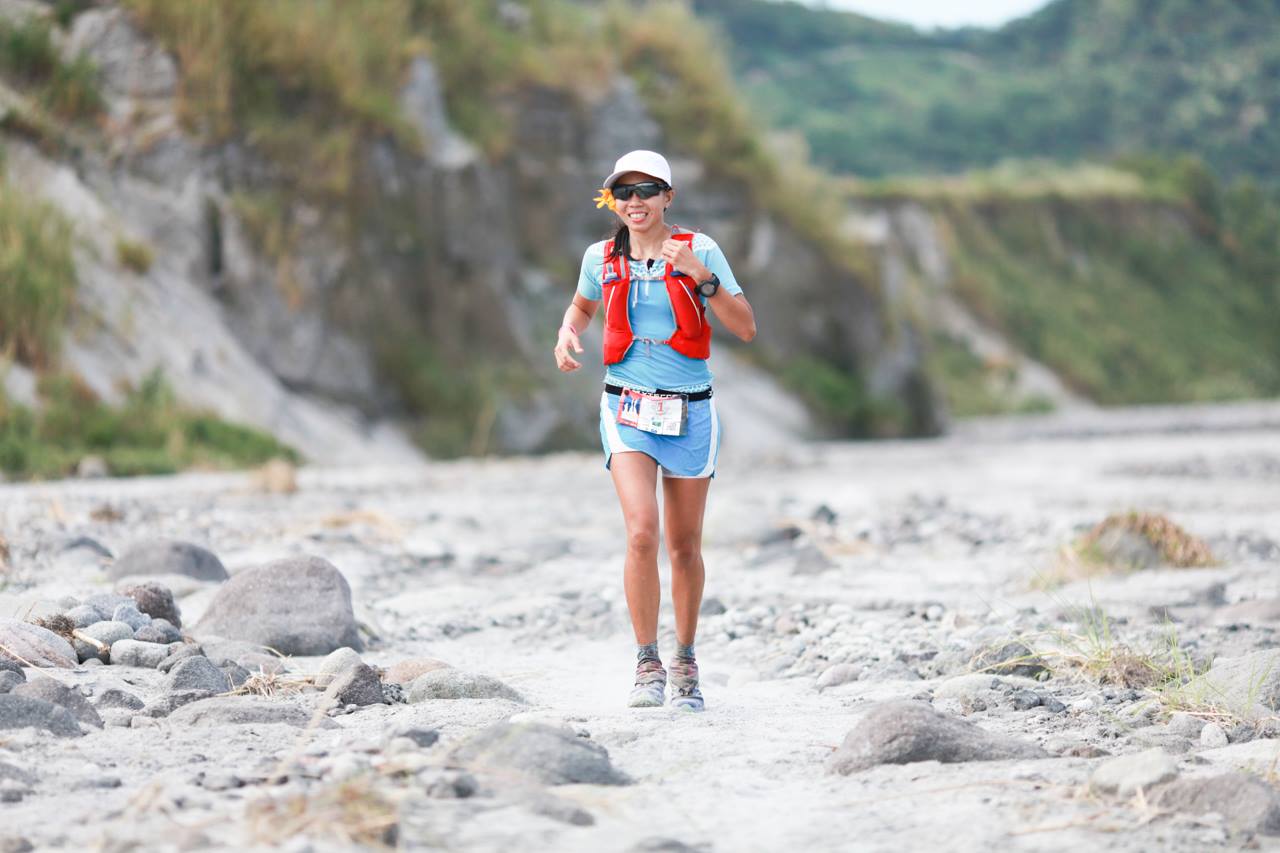 Majo Liao is Blazing New Trails
It's a well known fact that people do crazy things kapag may pinagdadanan. Some cut their hair really short or dye it in an outrageous color. Others sing their heart out during videoke sessions, eat a lot of sweets, or send sawi texts in the middle of the night.
Twenty six year-old Maria Josephine "Majo" Liao did something crazier than most. In 2012, she signed up for the 100km category of The North Face 100 (TNF 100) trail run and raced on a grueling, technical terrain without any formal training. She was fueled only by sheer lakas ng loob, and a broken heart.
She didn't meet the cut-off and DNFed 75 kilometers into the race.
But you want to hear something even crazier? The petite medical technologist/university instructor said to herself: "Gusto kong ulitin 'to."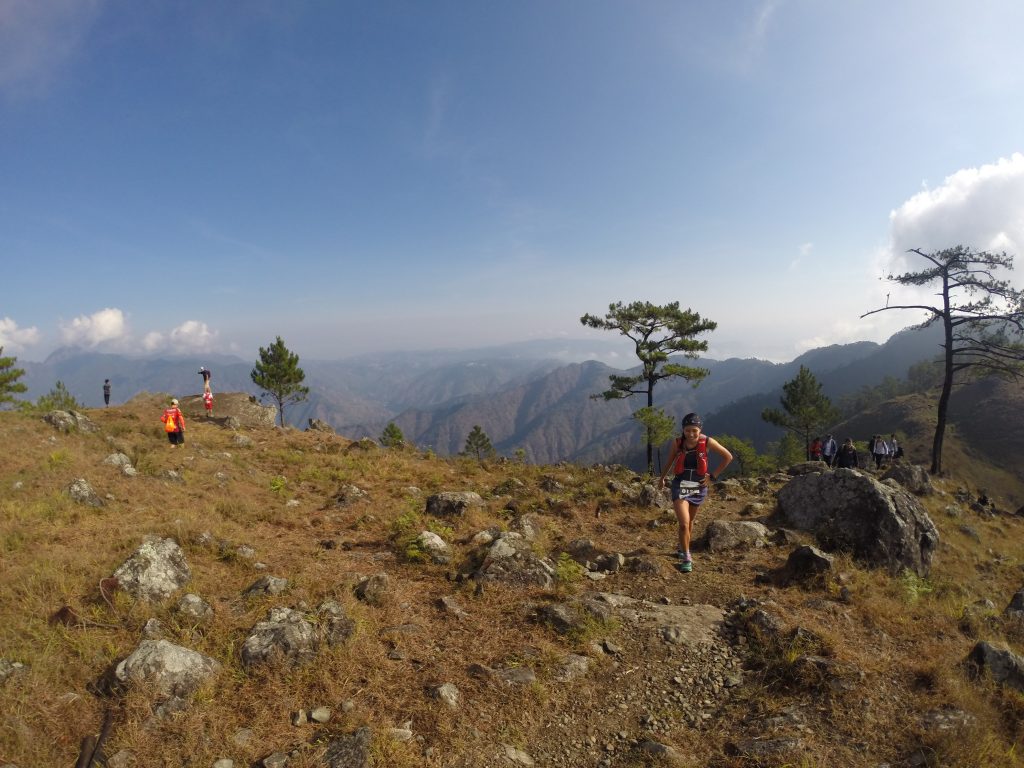 Falling in love with the outdoors
The Quezon City born and raised Majo first discovered the outdoors in 2006 as a freshman at the University of Santo Tomas, where she joined the UST Mountaineering Club. She soon fell in love with activities like mountain climbing, mountain biking, and adventure racing.
The club regularly conducted diagnostic runs to gauge each member's fitness level. It was while doing one of these runs that Majo realized that she enjoyed it and excelled in it.
"Nakita ko na kaya ko palang tumakbo ng mas mabilis kaysa sa iba," she recalls.
In 2008, she started signing up for road races, eventually completing road marathons in 2011.
Majo didn't limit herself to road races; she also explored short-distance trail runs during this time, joining races like TNF's Thrill of The Trail and the Xterra Trail Run before taking the big switch to ultra trail running in 2012.
"Akala ko, dahil nakatapos ako ng tatlong road marathons, okay na training na 'yun for TNF100," she laughs.
She soon realized that it wasn't enough, and it wasn't safe.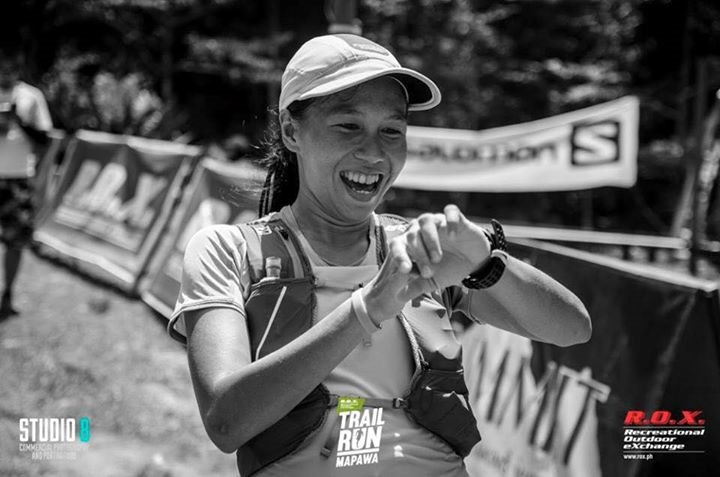 Doing it right
After that DNF experience, Majo focused on training for trail running the right way.
After doing a lot of research, she learned the importance of having a solid training plan. Her weekends are mostly spent doing LSDs (long, slow, distance runs) in San Mateo and Montalban, Rizal. As an ultra trail runner, she runs up to 70 kilometers a weekend (i.e., 40 kilometers on Saturday, 30 kilometers on Sunday). Distances and terrain would depend on the race she's joining.
"Basta ang importante, huwag bibiglain ang katawan," she cautions.
And because trail courses have very challenging and unpredictable terrain, Majo incorporates strength and conditioning workouts, such as High Intensity Interval Training (HIIT), into the plan to improve her balance and stability.
"Compared to road running, trail running involves more muscle groups and more lateral movements," Majo explains. The entire body has to be strong because leg power won't be enough to see a participant through a race.
It also helps, Majo says, that she has a lot of friends who understands her craziness about trail running and is into it as much as she is.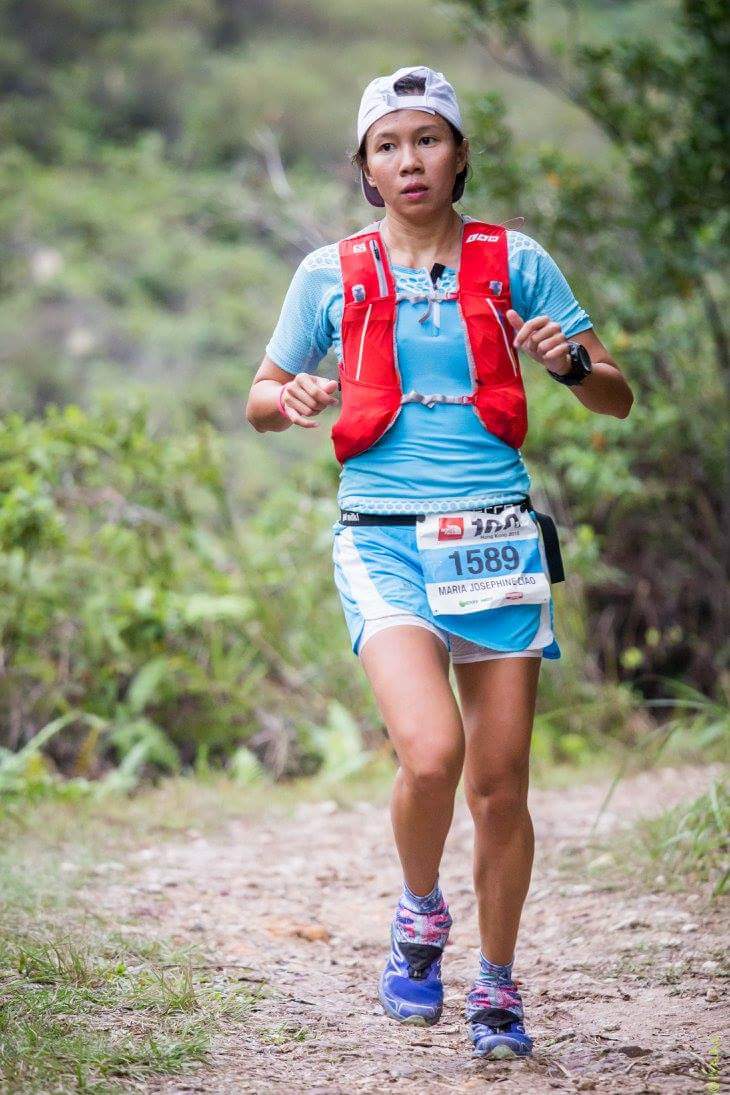 Bouncing back
After that may pinagdadaanan incident, Majo found herself back on the trails wiser and stronger. She has joined the 100-kilometer category of TNF100 every year since then, placing 4th in 2013 and 1st in 2014 and 2015. She also joined TNF100 in Hong Kong in 2015, finishing 11th in the women's division.
Majo placed 2nd in this year's TNF100 in Baguio. With a total elevation gain of 5,541 meters, steep descents, and intense summer heat, it's said to be one of the toughest TNF100 routes in the Asia-Pacific region. She estimates that there are only around 200 participants in that distance, and she is one of only 20 women. She completed the race in 19 hours, starting at 3AM and crossing the finish line at 10PM. She had a nasty fall an hour into the race and had to mentally condition herself to carry on and finish. And finish, she did.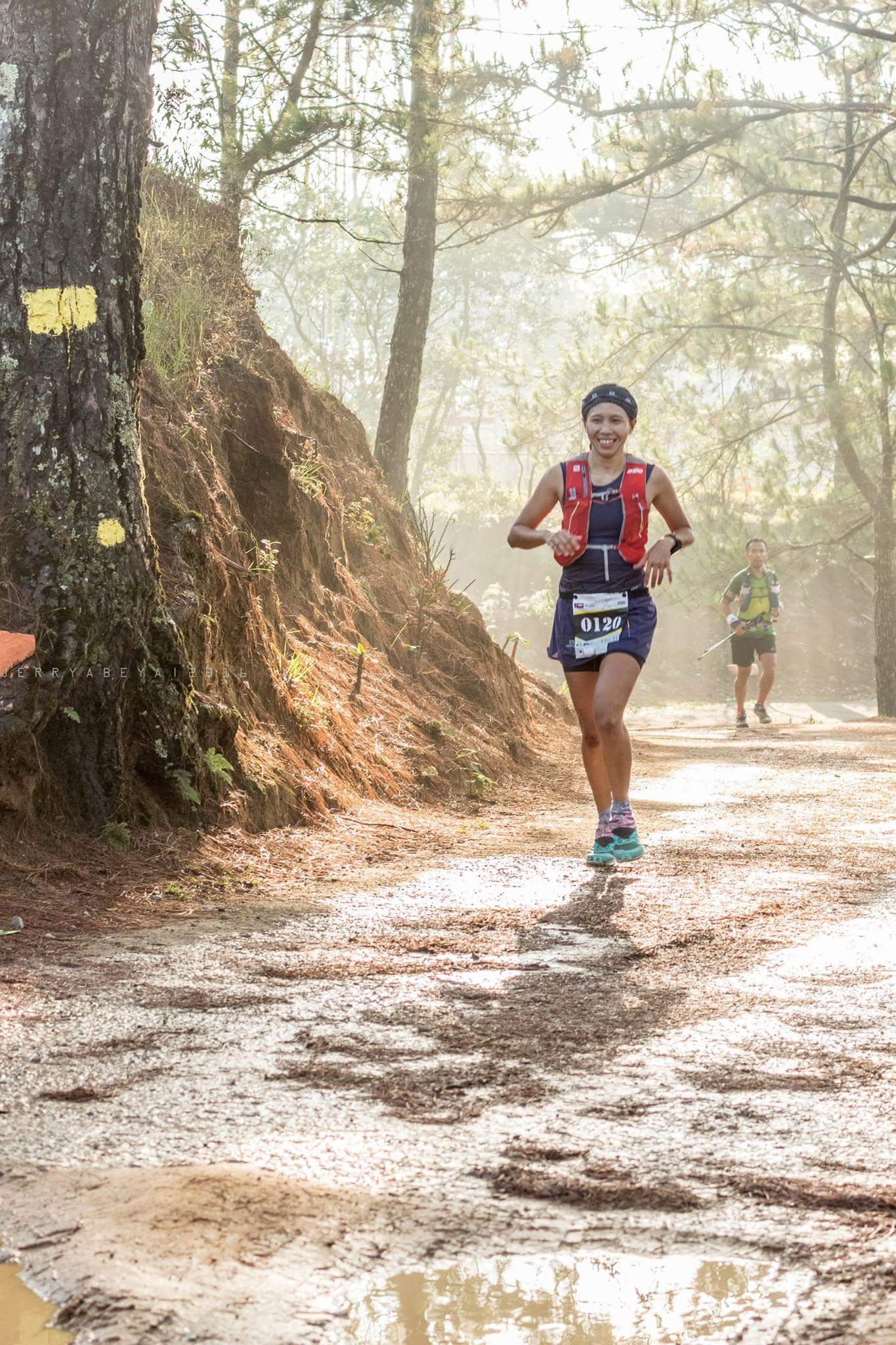 Why does she do it?
For some people, completing a trail run is just part of a bucket list; they would mark it off their list and move on to other things once they've done it. While she might take it slow once in a while to allow her body to rest and recover, Majo sees herself doing trail runs for more years to come. Among her dreams is to make Filipina trail runners known in the Asian circuit. She also wants to join the 166-kilometer Ultra Trail du Mont Blanc in the alps of France, considered by many as the holy grail of trail running.
But what makes her run these distances, which are not for the faint of heart?
Majo says she appreciates the solitude trail running gives her. Being by herself in the mountains gives her a lot of time to think and reflect on the things happening in her life.
It's also a humbling experience, she adds. Majo cites a line from one of her favorite movies, Point Break: "Nature will always find a way to make you feel small."
"At kahit anong bilis mo sa road, mare-realize mo na pag dating mo sa trail, wala ka," she says. "Lahat kayo mahihirapan."
Her adventures have inspired her friends and colleagues to venture out of their comfort zones and explore the outdoors. This, Majo says, has made her feel fulfilled.
But above all, trail running just makes her happy. She finds it hard to explain why it does.
No explanation is necessary; the twinkle in her eyes and the big smile on her face are enough for us to believe that she is up in the clouds.
New to Trail Running? Here are Some Tips from Majo Liao
For Instant Updates – Follow US!
https://www.facebook.com/pinoyfitness
https://www.twitter.com/pinoyfitness
https://www.instagram.com/pinoyfitness
PF Online Community -> https://members.pinoyfitness.com
PF Online Shop -> https://shop.pinoyfitness.com
Like this Post!? Share it to your friends!