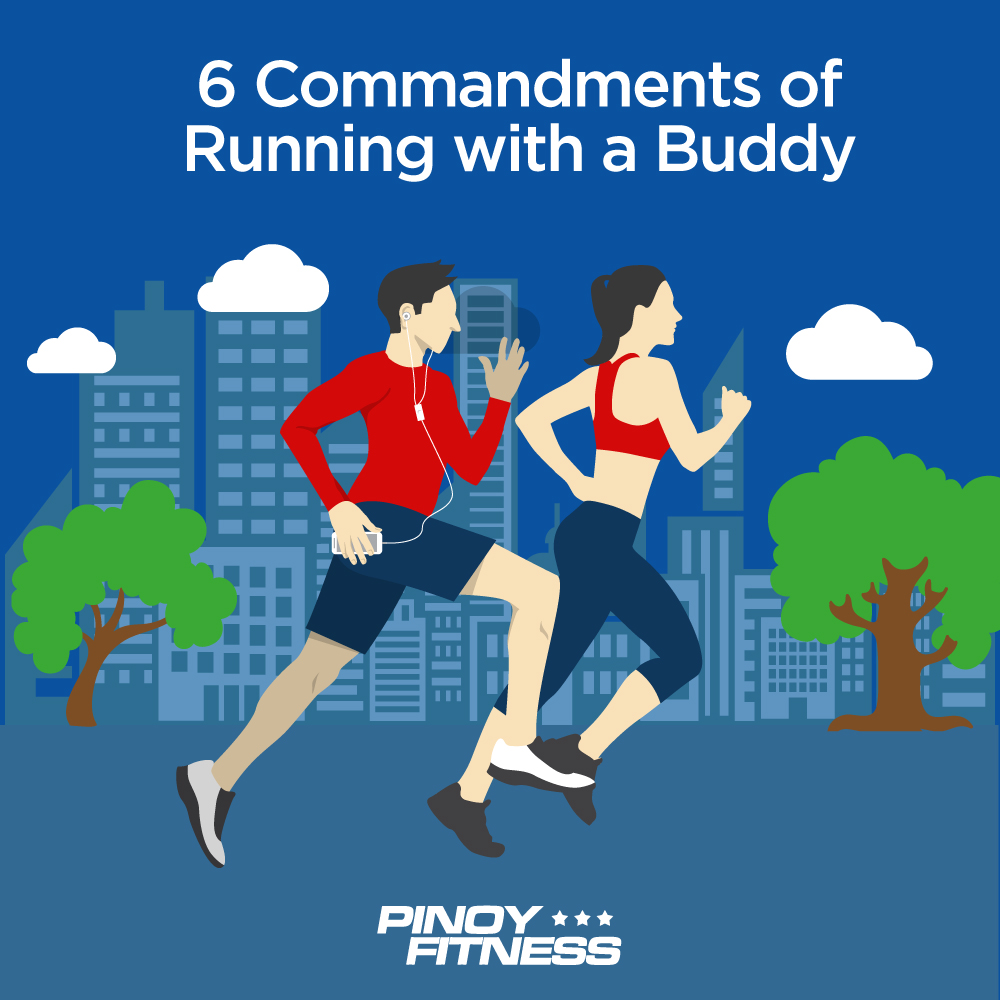 6 Commandments of Running with a Buddy
Running with a buddy can be so much fun! Enjoy the experience to the fullest by keeping these basic rules in mind.
1. Thou shall not flake.
You don't want to be known as the running partner with commitment issues. When you say you're going to run this weekend, be there, or be square.
2. Thou shall not be late.
Being there is not enough; you should also make the effort to be on time. If your meet-up is at 5:30 AM, be there at least 15 minutes earlier. Your buddy might have an appointment after your run, it will be great if you both can finish your workout without having to rush.
3. Thou shall agree on the pace.
There will be days that your buddy wants to run at a chika/pasyal pace while you want to do sprints. If you can't agree on what the pace will be, it sort of defeats the purpose of running with someone.
4. Thou shall take turns on choosing a running route.
You live in the South and Nuvali is your playground; your buddy lives in the North and likes to run in UP Diliman. Alternately choose locations so it's fair for everyone!
5. Thou shall keep competition friendly.
A little competition is normal, but keep it light and healthy. For example, challenge your buddy to run an extra 5 kilometers non-stop, without walking – the one who starts to walk will have to treat breakfast. Motivate each other in fun way.
6. Thou shall not be a BI.
You wake up late and text your buddy, "Bukas na lang tayo mag run, brunch na lang tayo." Patay tayo diyan! Be a positive influence in each other's life and try to encourage one another to lead a healthy, active lifestyle.
Are there other commandments you would like to add? Post the in the comments section below!