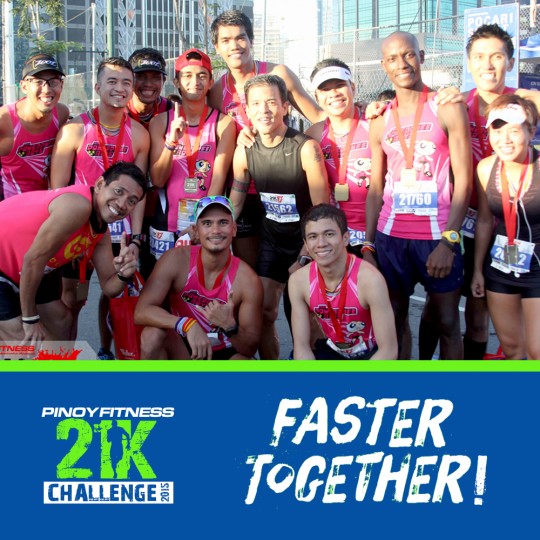 Is your team joining the Pinoy Fitness 21K Challenge? Then it's time to complete as a team! Just group 5 of your team members and join one of our categories, All Male, All Female or Mixed (at least 2 Female) and complete as a team.
It does not matter what the category each of the members are in, SUB2, SUB2:30 or even Fun Wave. Time for the best team will be computed based on average chip-time of the participating members.
Top 3 Winners for each category takes home a Trophy and Prizes from our sponsors! So it's time to get your team together!
Here are our 2014 TOP Team Winners!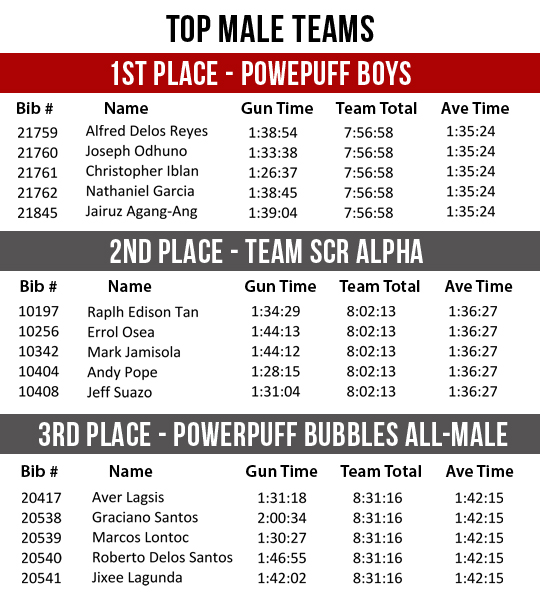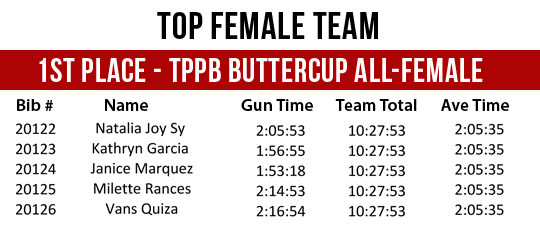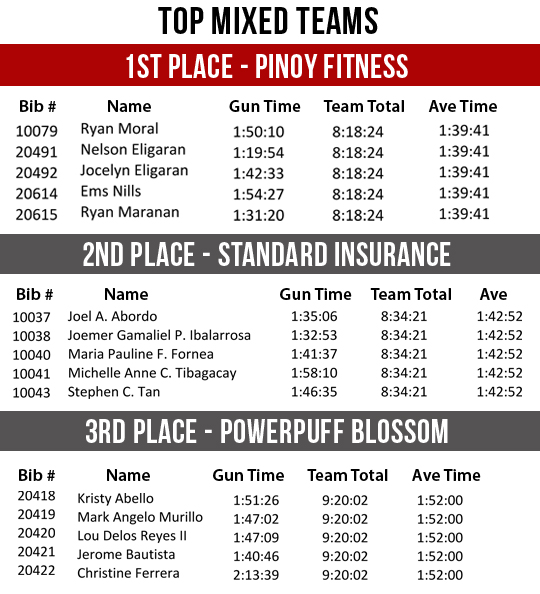 REGISTER YOUR TEAM NOW!
Still want to form a Team? Registration is still on-going until October 31 – Click Here for Details