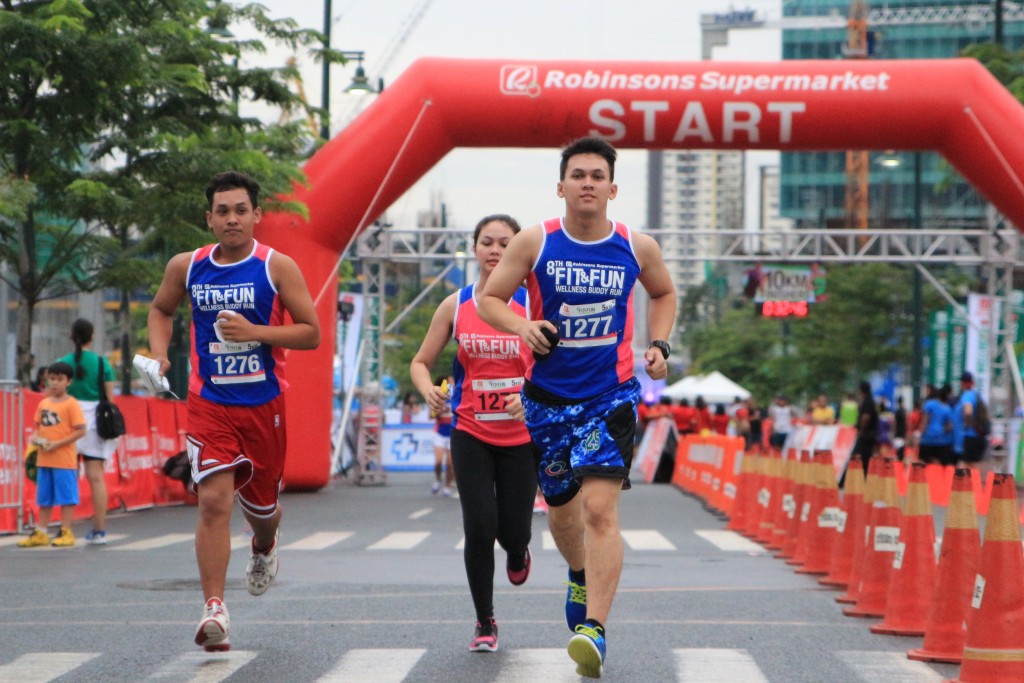 Recently we've been reading about fellow running/multisport enthusiasts who collapse during a race, with tragic results. While we can't control all the conditions during race day (or even during training days), we can take certain precautions to make racing fun and more importantly, safe.
6 Life-Saving Tips While Running Races
1. Build up your stamina – Race short distances to gain strength, confidence, and experience before signing up for longer distances. Races will always be around, so there's no need to rush.
2. Get a go signal from your doctor – Schedule an annual physical checkup to make sure that you're in great condition. Also, get a medical certificate issued less than a year prior to a major race.
Related Article: Check your Fitness Level from Within
3. Warm up properly – Start with a brisk walk or light jog, or do some jumping jacks to get the blood flowing. Then be sure to stretch well, with a particular focus on your calves, hamstrings, quadriceps, and ankles.
Related: 6 Dynamic Warm-ups to Start Every Workout
4. Dress and hydrate for the weather – Make sure that you're suited up for the race conditions. If it's raining, wear a light jacket and gear made with fabrics that help keep moisture away from your body. If it's windy and you're racing toward the wind's direction, go slower than usual so you won't overexert yourself.
On scorching days, drink a lot of water and electrolyte-rich drinks pre-race, and bring extra drinks and energy gels with you while racing. Wear light-colored clothing to reflect the sun's rays and wear a hat for added heat protection.
5. Don't force it! – Stop racing as soon as you notice any signs of discomfort and alert race officials or your fellow racers at once. The goal is to live and race another day!
6. Wear a Road ID – Apart from bringing a mobile phone in case you need to get in touch with friends and family members, wear an identification tag that has critical information such as blood type, emergency contact numbers, maintenance medication (if any), and known allergies. This could make a difference in saving your life.
Got some safety tips for your fellow runners? Share them below! Race Safe everyone!
For Instant Updates – Follow US!
https://www.facebook.com/pinoyfitness
https://www.twitter.com/pinoyfitness
https://www.instagram.com/pinoyfitness
PF Online Community -> https://members.pinoyfitness.com
PF Online Shop -> https://shop.pinoyfitness.com
Like this Post!? Share it to your friends!