With Ironman 70.3 Cebu just around the corner, serious triathletes will be looking to get every edge they can get from training and gear. RUNNR may be known as a running specialty store, but that doesn't mean you can't get triathlon gear there. RUNNR recommend you grab these tri essentials for your next Ironman 70.3 and have a blast on Race Day!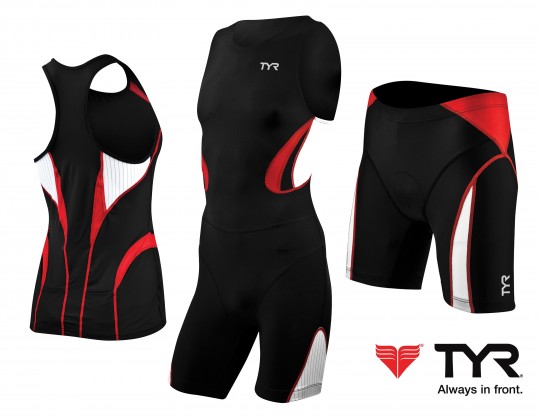 TYR Carbon Collection Compression Wear (From P3,869 to P7,589)
Using second-skin compression fit, the TYR Carbon Collection is an extremely comfortable yet fast triathlon suit. Available in a 1- or 2-piece suit, the Flash Mesh technology draws moisture away from the body to keep you dry and light while helping to lower your body temperature and heart rate. Hydrophobic Teflon coating helps you slice through the water, while a cycling Amp Pad keeps you comfortable throughout the bike leg without adding bulk.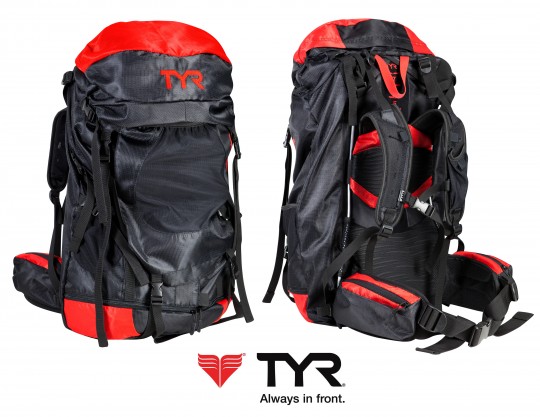 TYR Elite Transition Backpack (P9,449)
Still making do with any old backpack for your gear? The TYR Elite Transition Backpack puts order in the gear-heavy life of a triathlete. A front stretch mesh helmet compartment fits all helmet types, while strategically placed padding helps distribute weight as you lug all your things into and out of transition. The backpack opens like a tool box to reveal three internal mesh dividers for swim, bike, and run gear, while multiple internal pockets allow for customization. It even comes with a removable wetsuit bag, while water bottle pockets and zippered compartments keep nutrition and hydration at your fingertips.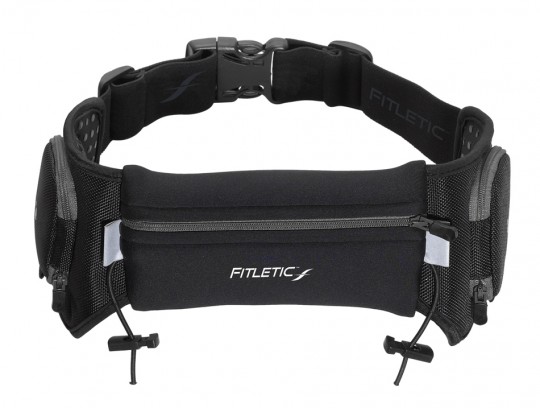 Fitletic Quench Retractable Hydration belt (P2,250)
If Batman did triathlons, he'd have a Quench hydration belt! With two retractable zippered holsters, pull-tension bottle secure cords, secure tabs, and a water resistant neoprene pocket for other essentials, race bib toggles, and gel loops, the Fitletic Quench belt ensures you've got everything you need for the run.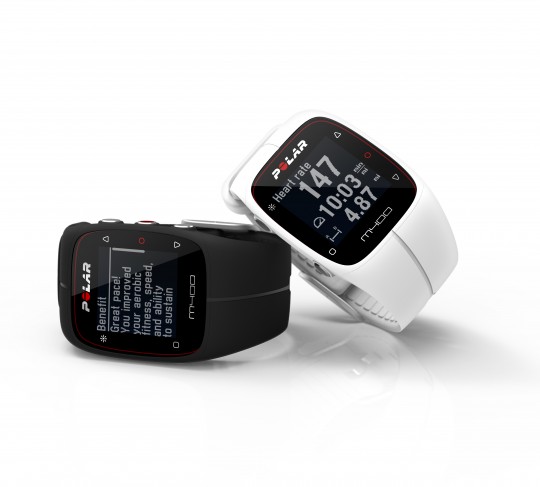 Polar M400 Sports Watch (P11,495/P14,495)
Looking for a capable GPS/HRM device worth investing in? The midrange Polar M400 is a stunning value at just P14,495 with Heart Rate strap (P11,495 without HR strap). It can track running and cycling workouts, while an end time estimator predicts your finish time for any given race distance. For runners who love to explore, a back-to-start GPS function lets you trace your route back home so you'll never get lost wherever you may be. A daily activity tracker monitors your movements to increase your consciousness on staying mobile.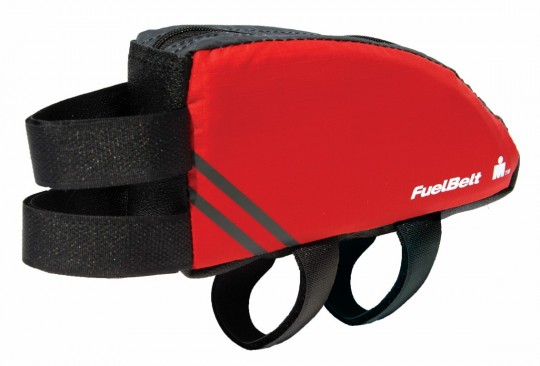 FuelBelt Aero Fuelbox (P795)
Utility meets style with the FuelBelt Aero, a svelte, zippered beauty that attaches to your seat post or stem. Velcro straps keep it firmly attached to your bike, while it's big enough to store an inner tube and tire levers, valve extenders, or several Gu gels.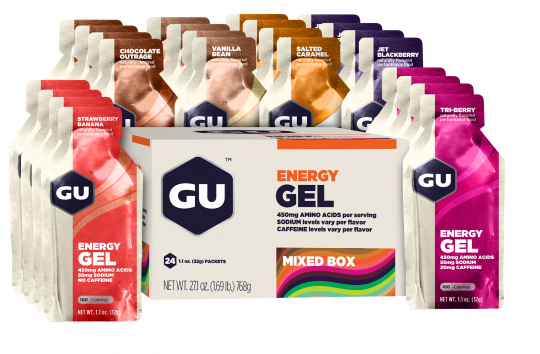 GU Energy Gels (P75)
Give your runner a shot of race day fuel with GU Energy Gel! Packing 100 calories of high quality, easily digested and long lasting energy, GU is engineered to provide essential nutrition for miles and miles. Each packet of GU contains 70-80% maltodextrin and 20-30% fructose for complex carbohydrates, along with amino acids, Vitamins C and E, and electrolytes. Several flavors also contain a shot of caffeine for an added pick-me-up.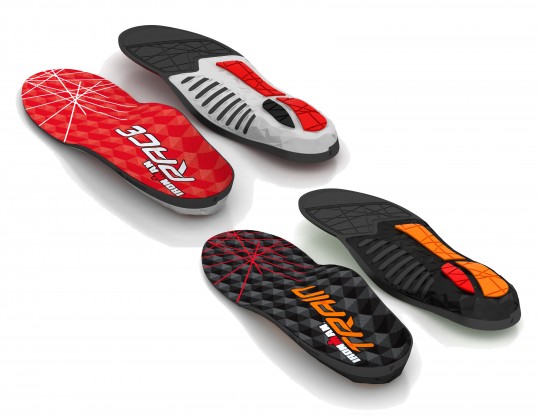 Spenco Ironman Race/Train Insoles (P1,995)
Featuring Spenco Total SupportTM Technology and 3-PODTM Modulation System, these replacement insoles provide superior cushioning, stability and arch support over your regular running shoe's sockliner. Ironman Race uses an ultra-light, semi-flexible profile more suited for racing flats, while the Ironman Train uses a FacetTM cradle ideal for longer and more frequent workouts. Metatarsal support for both insoles relieves pressure on the forefoot.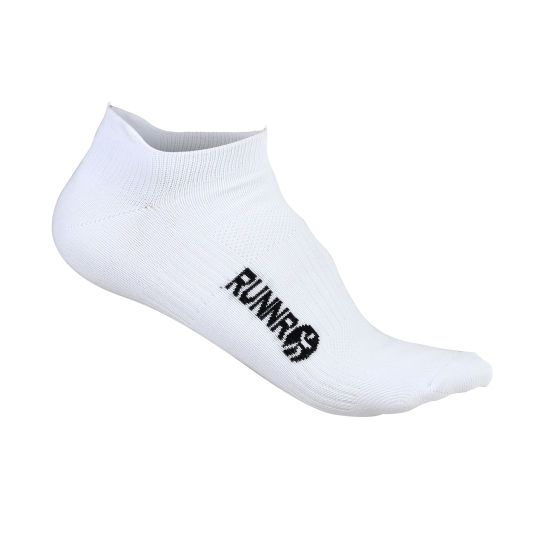 RUNNR Zero Blister Socks (P195)
Blisters are the bane of any triathlete. These Zero Blister socks wick away sweat, allow your feet to breathe, and have just the right amount of thickness to protect your skin while maintaining a connected feel with your shoes.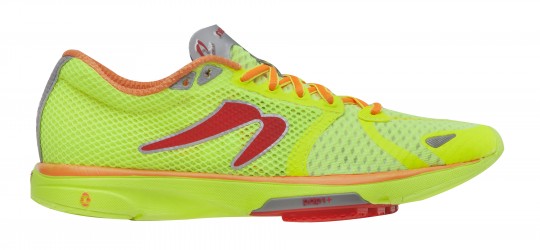 Newton Distance IV Running Shoes (P7,995)
With the 5-lug POP1+ platform and a new forefoot design, the Newton Distance IV is a supremely fast racing shoe with the feel of a racing flat but the comfort of a tempo trainer. Its open chamber Action/ReactionTM technology features isolated and more rigid lugs for greater responsiveness.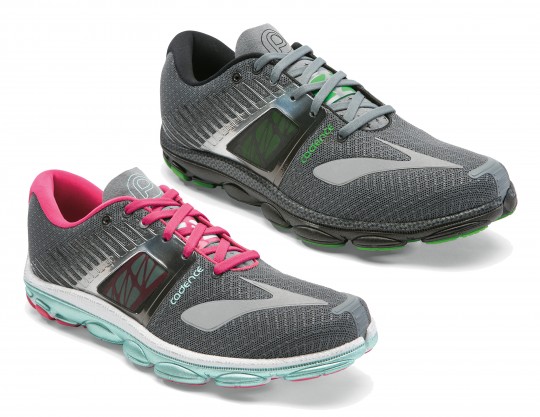 Brooks Pure Cadence 4 Running Shoes (P5,995)
"Light but plush" best describe the Pure Cadence 4. Its adaptive adaptive BioMoGo DNA midsole provides custom cushioning while the rounded heel moves the point of impact forward, letting your body move comfortably in its natural motion. The nav-band around the upper wraps your foot in secure comfort.
Visit RUNNR outlets at Bldg. B3, Bonifacio High Street, 2/F Trinoma, 2/F Alabang Town Center and 2/F Ayala Center Cebu. – ADV
For Instant Updates – Follow US!
https://www.facebook.com/pinoyfitness
https://www.twitter.com/pinoyfitness
https://www.instagram.com/pinoyfitness
PF Online Community -> https://members.pinoyfitness.com
PF Online Shop -> https://shop.pinoyfitness.com
Like this Post!? Share it to your friends!