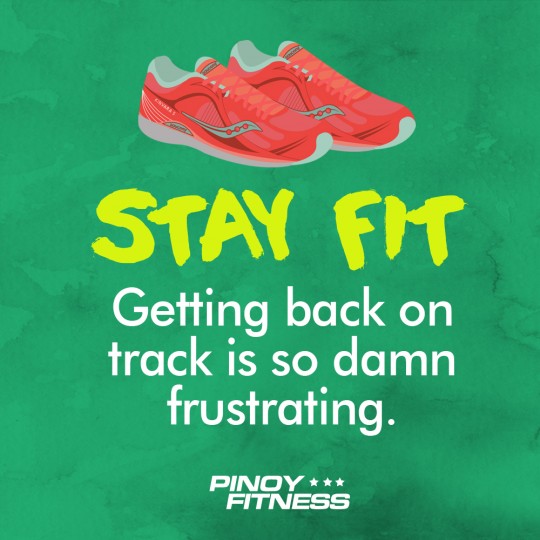 10 Movies that will Inspire you to get back into Fitness
Admit it: the rainy weather makes us want to just stay indoors, forget about our workout, lounge in the couch, and just watch a movie. How about beating the rainy day blues by watching movies that will inspire you to get moving instead? Here are 10 of our favorites.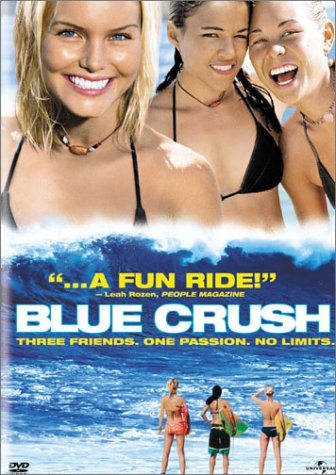 #1 Blue Crush (2002)
Plot: Hard core surfer girl Anne Marie (Kate Bosworth), her sister, and two other friends are up before dawn every morning to conquer the waves as they train for the Rip Masters surf competition. What Anne Marie did not expect was to fall in love.
Fitspiration: This movie will inspire you to have a bikini and boardshorts-worthy bod ASAP, and get into the water, too!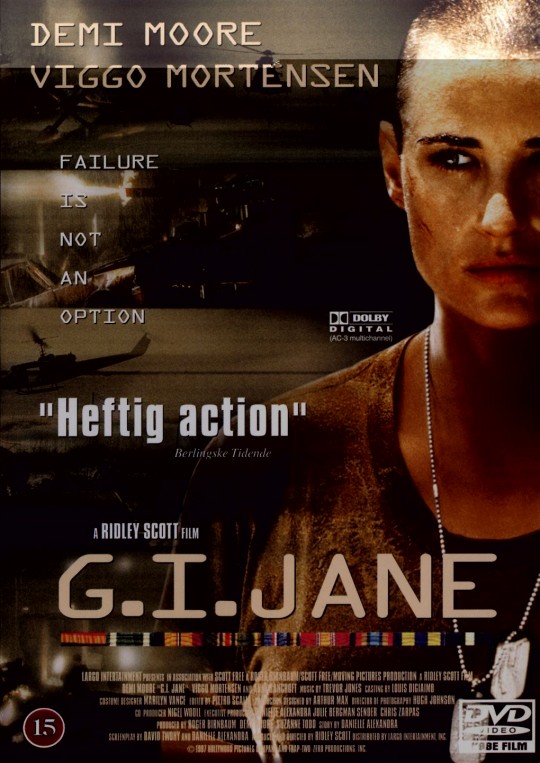 #2 G.I. Jane (1997)
Plot: The U.S. Navy launches a program that would allow women to join the elite Navy SEALS. Trial candidate Lieutenant Jordan O'Neil (Demi Moore) enters the grueling training program under John James Urgayle (Viggo Mortensen), who puts her limits to the test.
Fitspiration: Moore trained like a real Navy SEAL, and combines this with strength, cardio, and martial arts routines. Her do one-arm pushups, three-chair push-ups, sit-ups, and pull-ups look effortless.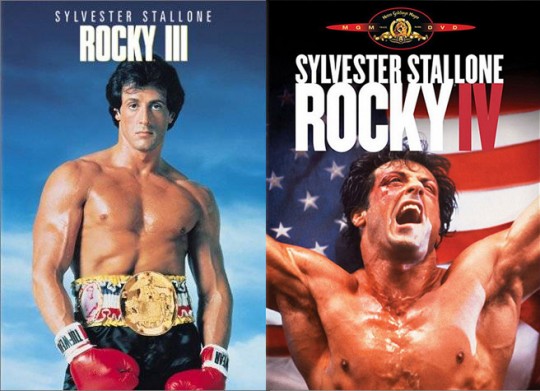 #3 Rocky (III & IV to be exact; 1982 & 1985)
Plot: Rocky Balboa (Sylvester Stallone), a small-time boxer from Philadelphia, is chosen to take on the reigning world heavyweight champion, Apollo Creed (Carl Weathers), when the undefeated fighter's scheduled opponent is injured.
Fitspiration: Rocky inspired 6 other movies, but Rocky III and IV are our favorites. Aside from the awesome training sequences, the legendary song "Eye of the Tiger" was written specifically for Rocky III. Get ready to rumble!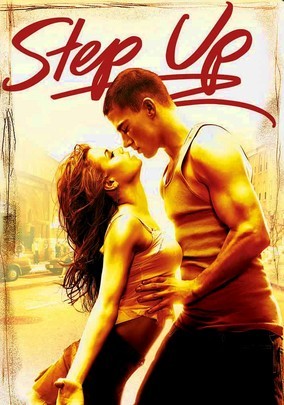 #4 Step Up (2006)
Plot: Street dancer Tyler Gage (Channing Tatum) teams up with classically trained ballerina Nora Clark (Jenna Dewan Tatum), to showcase their dance moves in a challenge that will determine their future. If you can't get enough of this movie, there's also Step Up 2: The Streets, Step Up 3D, Step Up Revolution, and Step Up: All In.
Fitspiration: Channing Tatum's impressive moves and the movie's pumpin' OST. And have we already said that Channing Tatum's starring in it?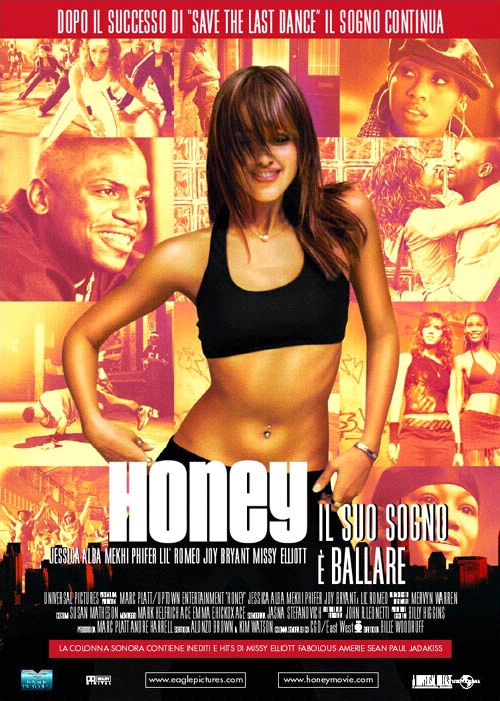 #5 Honey (2003)
Plot: Jessica Alba stars in this hip-hop flick as bartender/dance instructor Honey, who follows her dream to becoming a backup dancer, only to realize that she really wants to do is teach kids how to dance. Missy Elliott and Jay-Z have cameo roles.
Fitspiration: If those hip-hop dance moves and rocking music won't get you moving, we don't know what will.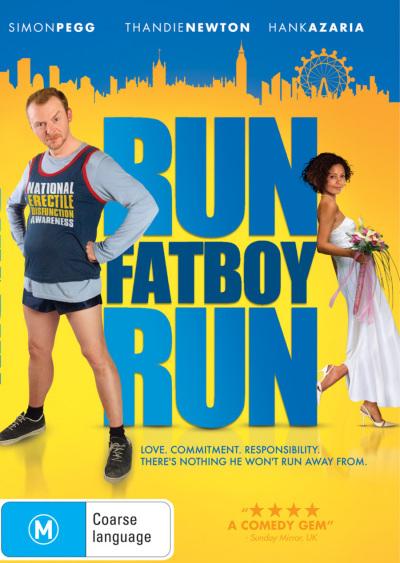 #6 Run Fatboy Run (2007)
Plot: Dennis (Simon Pegg) left his pregnant girlfriend, Libby (Thandie Newton), at the altar 5 years ago. Now that she's involved with a rich and fit man (Hank Azaria), an out-of-shape Dennis plans to win her back by joining a charity marathon, with only three weeks to prepare.
Fitspiration: This movie proves that running can push us to be a better, if not, the best version of ourselves.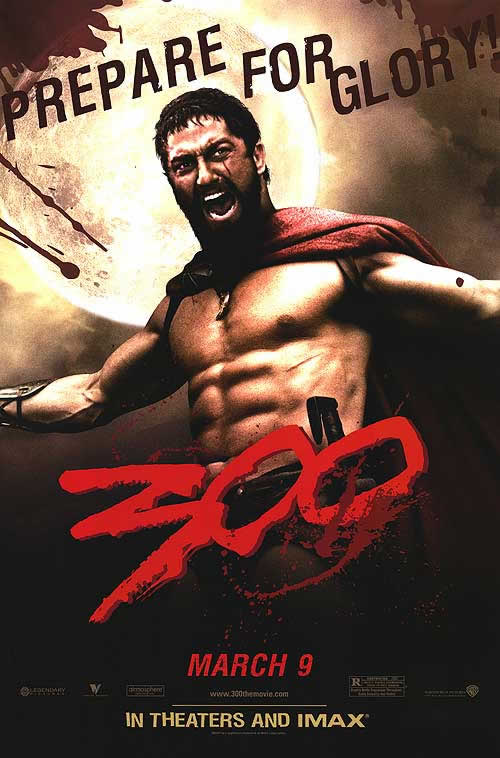 #7 300 (2006)
Plot: In 480 B.C. a state of war exists between Persia and Greece. At the Battle of Thermopylae, Sparta's King Leonidas (Gerard Butler) leads his badly outnumbered warriors against the massive Persian army.
Fitspiration: There's the stylized fight sequences, and more importantly, the 300 sets of six-packs. That's right, drop that double-patty burger and milkshake and we'll see you at the gym in 15 minutes.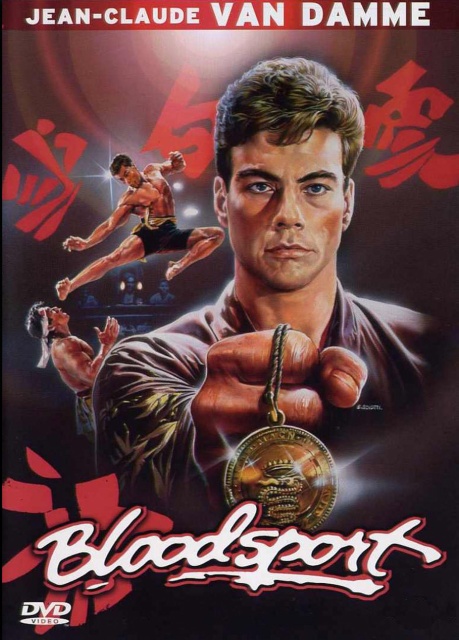 #8 Bloodsport (1988)
Plot: In his first starring role, 80s icon "Muscles from Brussels" Jean-Claude Van Damme is Frank Dux, an American Ninjutsu master that has gone AWOL from the Army to join an underground, full-contact martial arts tournament in Hong Kong.
Fitspiration: There's a 6-minute training sequence where Van Damme spars blindfolded, does a mean split, and gets caned with a bamboo stick a la Manny Pacquiao.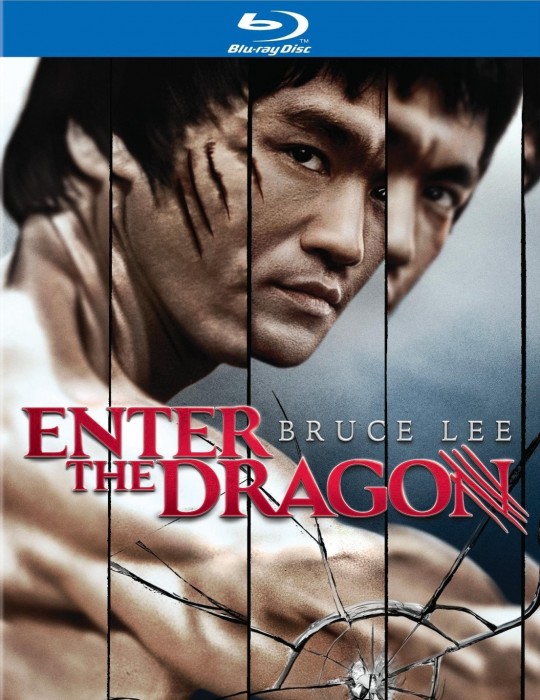 #9 Enter the Dragon (1973)
Plot: Bruce Lee plays a martial arts expert determined to help capture the narcotics dealer responsible for his sister's death. He joins a kung fu competition to infiltrate his dark and mysterious world.
Fitspiration: Catch the legendary Bruce Lee at the peak of his powers. Unfortunately, he was gone too soon.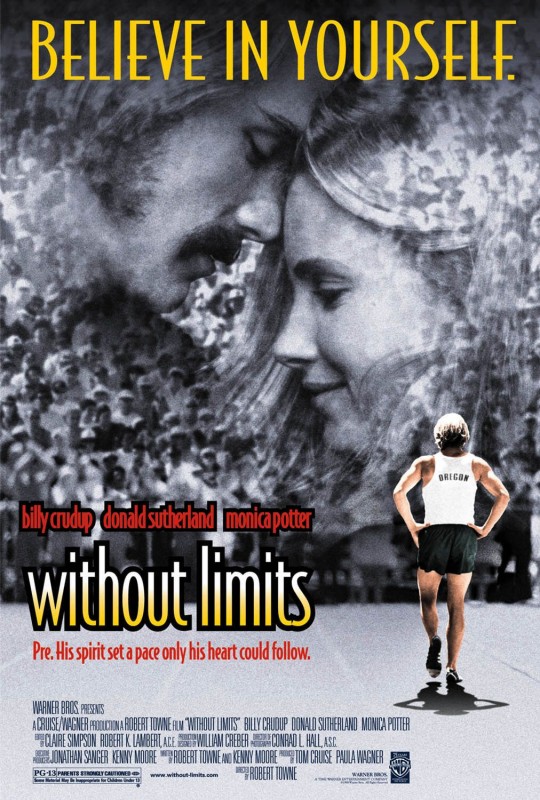 Without Limits (1998)
Plot: Before legendary runner Steve Prefontaine (Billy Crudup) made it to the 1972 Munich Olympics, he was a track star at the University of Oregon. The movie follows Prefontaine's love-hate relationship with his coach, who does not approve of his running style and mentors him to be the runner that he is.
Fitspiration: Learn more about the guy who once held the American record in seven different distance track events from the 2,000 meters to the 10,000 meters. Also, don't miss Donald Sutherland's portrayal of Bill Bowerman, the running coach who eventually became the co-founder of Nike.
What movies inspire you to workout? We'd love to hear from you in the comments section below!