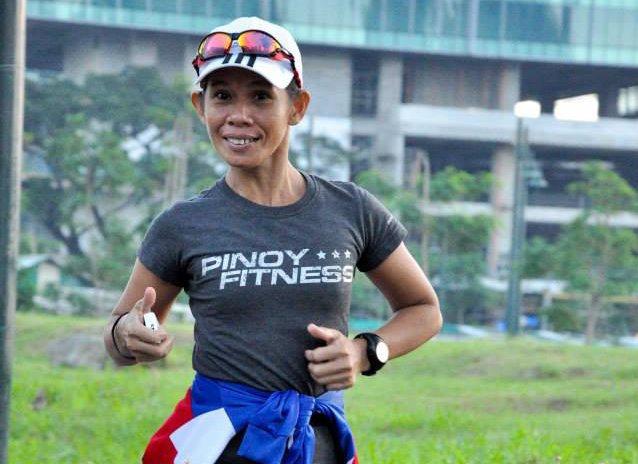 Coach Mherlz Nava Lumagbas, our favorite community coach with years of experience in teaching newbie runners, shares some tips on how to get started with running.
#1 Learn proper running form or body posture
It is important to learn proper running form when you finally decide to start running. Bad posture and improper running form can lead to injuries that can hinder your running progress.
#2 Get the right pair of running shoes
Getting the right pair of shoes that match your foot type can save you from a lot of injuries and doctor's bill, so it's best to invest on one. Local running stores already have the equipment and knowledge to help you choose the best shoe for you. Give them a visit.
#3 Don't worry about your pace
Don't compare yourself to others. Set a personal distance goal and start slowly, then gradually improve your conversational pace. It takes time to build endurance.
#4 Walk
Try the Galloway's Run-Walk Method – alternate 4 mins run and 1 min walk – and then slowly reduce walking time as you progress. There is no shame in walking.
#5 Don't rush yourself
Don't just blindly register for a longer distance race, build your endurance first and prepare your body to be able to absorb the stress. Always listen to your body, and respect the distance.
#6 Rest and Eat Well
Never neglect rest days. This allows your body to heal and absorb all the training you have done. Also make sure to eat properly and avoid junk foods.
#7 Hydrate
Don't wait until you are thirsty before you drink. Make it a habit to hydrate regularly during a run or training. When you start to feel thirsty, then it's too late.
#8 Make it a habit
Building running endurance takes time, so make it a habit. Build endurance by training regularly on weekdays and rewarding yourself with a good race during weekends.
For Instant Updates – Follow US!
https://www.facebook.com/pinoyfitness
https://www.twitter.com/pinoyfitness
https://www.instagram.com/pinoyfitness