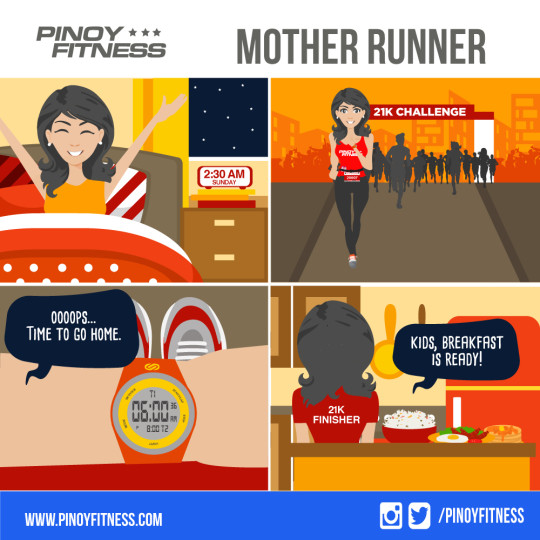 Being a mom to four kids can take a lot out of my schedule, but when you love doing something such as running, you'll always find a way to squeeze it in some way or another.
5 Tips on how to be a Super-Running Mom
by: Jah Villa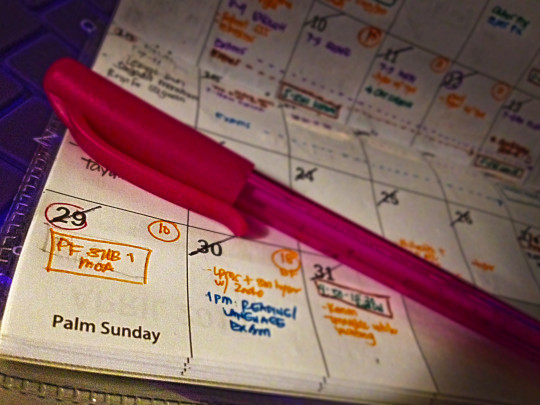 1. ORGANIZE
Who says that only those in the corporate world need planners? As a full-time mom, I find these so useful. I have calendars in our kitchen, on my desk and a small carry everywhere one to jot down important activities such as school activities or any other activities of everyone in the family. Once filled, it's so much easier to spot free time that I can claim as "me time", either for quick runs, LSDs or race events. Having it visible to everyone also keeps everyone aware of these schedules, too. It's also useful for the household helper to know which weekends I'll be heading out early.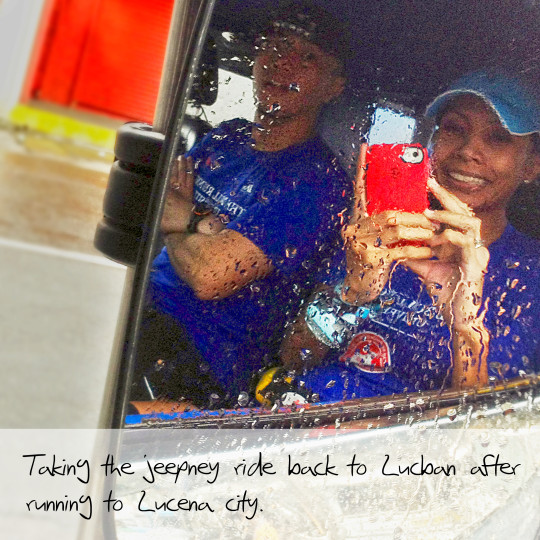 2. GRAB EVERY OPPORTUNITY
When you see free time, grab it! Make use of it. After I drop off my kids in school in the morning, I would park at a nearby park to run before heading back home. Yes, even if at times when a long run is required and I'd end up with the sun at its brightest already, I'd just consider it as, well, instant heat training! It's better than just having gone straight home to crawl back into bed, right?
Home for the holidays with so many relatives to look after the kids? Go out and run. Run to the next nearby city if you wish. Just grab the chance when given one.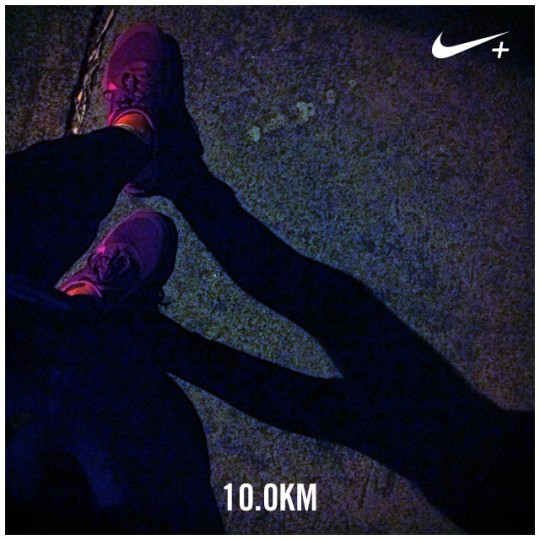 3. KIDS SLEEPING TIME = YOUR FREE TIME
Whether it be early in the morning or early night, these are the best times that you can consider as your training time, too. Do make sure to run with a companion though, especially if it's dark outside. Keep yourself visible and make sure that there still is an adult at home to leave the kids with.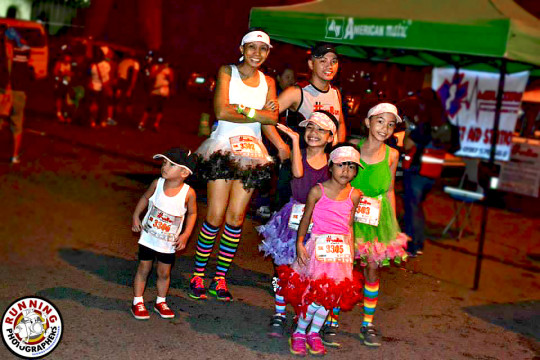 4. INTRODUCE YOUR KIDS TO RUNNING
Sharing your passion with your kids will make them appreciate it, too. Who knows? They might actually get to like it as well. Letting them join in fun runs is like hitting two birds with one stone. You get to run plus you get to spend quality time with them, too.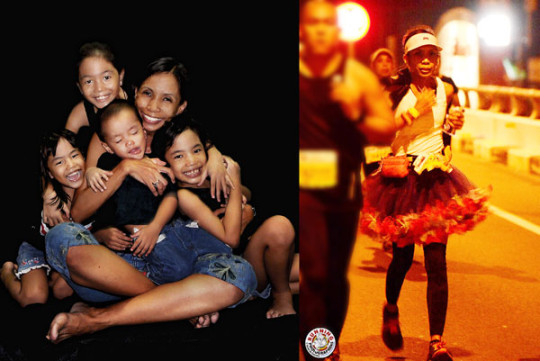 5. PRIORITIES FIRST
Family always. always comes first. Be ready to move or even give up your schedule for them. For sure, you'll always find another free sched soon.
From being the kids' official schoolbus driver, nurse when they're sick, schedule keeper, lifeguard, hair stylist/barber, cook, fashion consultant, guidance counselor, tutor, photographer, referee during fights, playmate, to maintenance runs, tempo runs, intervals, speed training, heat training, LSDs, half-marathons, marathons, ultramarathons.
See! It's not that hard. All it takes is just a little organizing, discipline and balance to make both worlds meet as a fulltime mom and part-time runner.
Get your running mom the perfect gift! Visit – https://shop.pinoyfitness.com
Want to Contribute? – Click Here
For Instant Updates – Follow US!
https://www.facebook.com/pinoyfitness
https://www.twitter.com/pinoyfitness
https://www.instagram.com/pinoyfitness
PF Online Community -> https://members.pinoyfitness.com
PF Online Shop -> https://shop.pinoyfitness.com
Like this Post!? Share it to your friends!