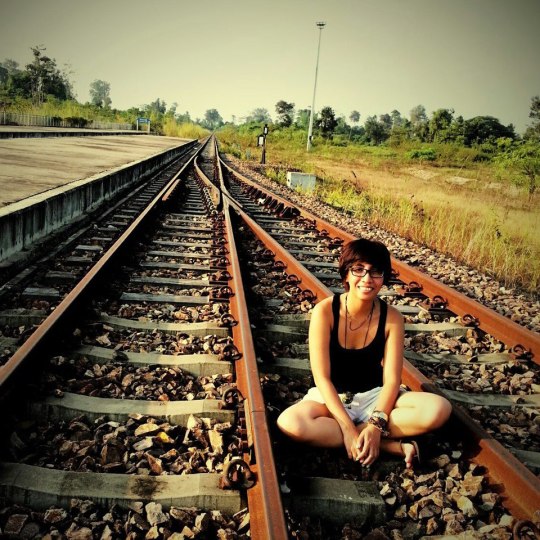 Review: Flawless' All-Natural Ultimate White Facial
by: Gretchen Laurel
I'm known in my gym as a "fake boy."
And no, I'm not a transgender, transsexual or anything of the sort. I'm just excessively girly – a strange sight to see inside of the 'manong gym' that I frequent. I still remember when my muay-thai-trainor cringed at my newly painted pink nails as he put on my hand wraps or that one time everyone at the gym joked about me having a stronger punch than the boy I was dating.
I admit it: I'm something of an anomaly. But I see nothing wrong with the contradiction-I do like sports; but at the same time, I'm feminine and I do see the importance (and so, exert extra effort) in taking care of myself. See, I advocate the use of sunblock and moisturizers just as much as a strict 300-ab crunch workout.
THE TRIAL
This is why I jumped at the opportunity when I was asked to try out Flawless' All-Natural Ultimate White Facial. Okay… actually I was a bit apprehensive about the 'whitening' part since I am naturally tanned (i.e. your average Pinay with morena skin) and am actually quite happy with my skin tone already. Nevertheless, the quest for vanity won, so I eventually tried it.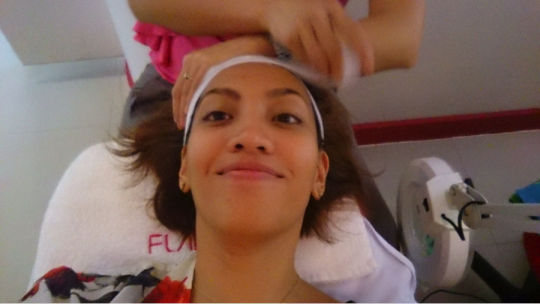 So what makes the All-Natural Ultimate White Facial different? As Ann (my amazing, amazing skin expert) explains, it really takes 'natural' a step further. It makes use of Dunaliella Seaweed ( unique alga endemic to the Dead Sea) and Gigawhite (a safe skin lightening agent used as a natural alternative to hydroquinone, the currently reigning king of skin lightening actives). Together, these two ingredients don't just lighten; but also help improve the clarity and texture of the skin.
THE EXPERIENCE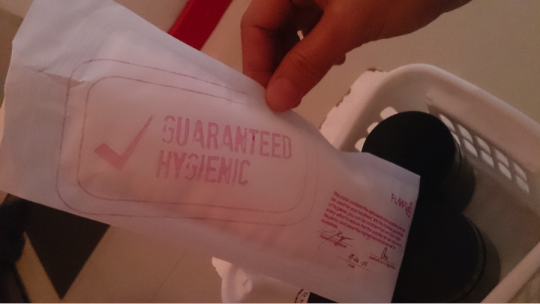 Hygiene is a very important indicator of just how effective a skin clinic is; so I was more than happy to see that all Flawless patients were given individual hygiene packs for their treatments. I also noticed that all of the skin technicians were conscientious in sterilizing equipment and washing their hands – so all of this was a big plus.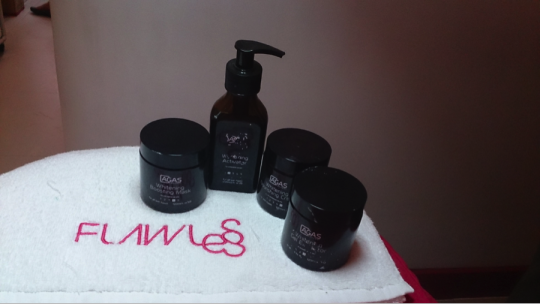 The All-Natural Ultimate White Facial was basically divided into 4 steps: Cleansing and the use of skin lightening activators; exfoliation; the skin whitening boosting mask; and the deep nourishing cream. All four uses a combination of natural exfoliators, antioxidants and whitening agents to lighten the skin and treat hyperpigmentation, photodamage and premature aging. And they are all done using highly-relaxing massage techniques.
During the facial, you also have the option of having your whiteheads/blackheads pricked during the process. I opted to have my skin pricked so there was a slight sting when the boosting mask was applied. Ann assured me that this is normal and was mostly because my pores were open.
Just a bit of a warning though-your skin may look a tad bit too pasty after the treatment. This is because of the final layer of moisturizer that they apply on to your face. This wont be the final texture or visage of your skin though: the results become apparent the next day, when you're asked to finally wash your face.
THE VERDICT
So on to the million dollar question: did my skin whiten because of the treatment? Not significantly BUT the clarity and texture of my skin improved a lot. This was actually what I was looking for, since I wasn't really looking to change my skin tone significantly. My skin was so clear that I was actually quite confident to go out the next day without my requisite powder base.
Needless to say, this isn't your typical facial treatment. Priced at Php 1600, All-Natural Ultimate White Facial, is for people who don't mind paying a little extra for an all-natural skin boost at a very relaxing and clean environment.
—-
Want to contribute? Join our Team – Click Here
For Instant Updates – Follow US!
https://www.facebook.com/pinoyfitness
https://www.twitter.com/pinoyfitness
https://www.instagram.com/pinoyfitness
PF Online Community -> https://members.pinoyfitness.com
PF Online Shop -> https://shop.pinoyfitness.com
Like this Post!? Share it to your friends!