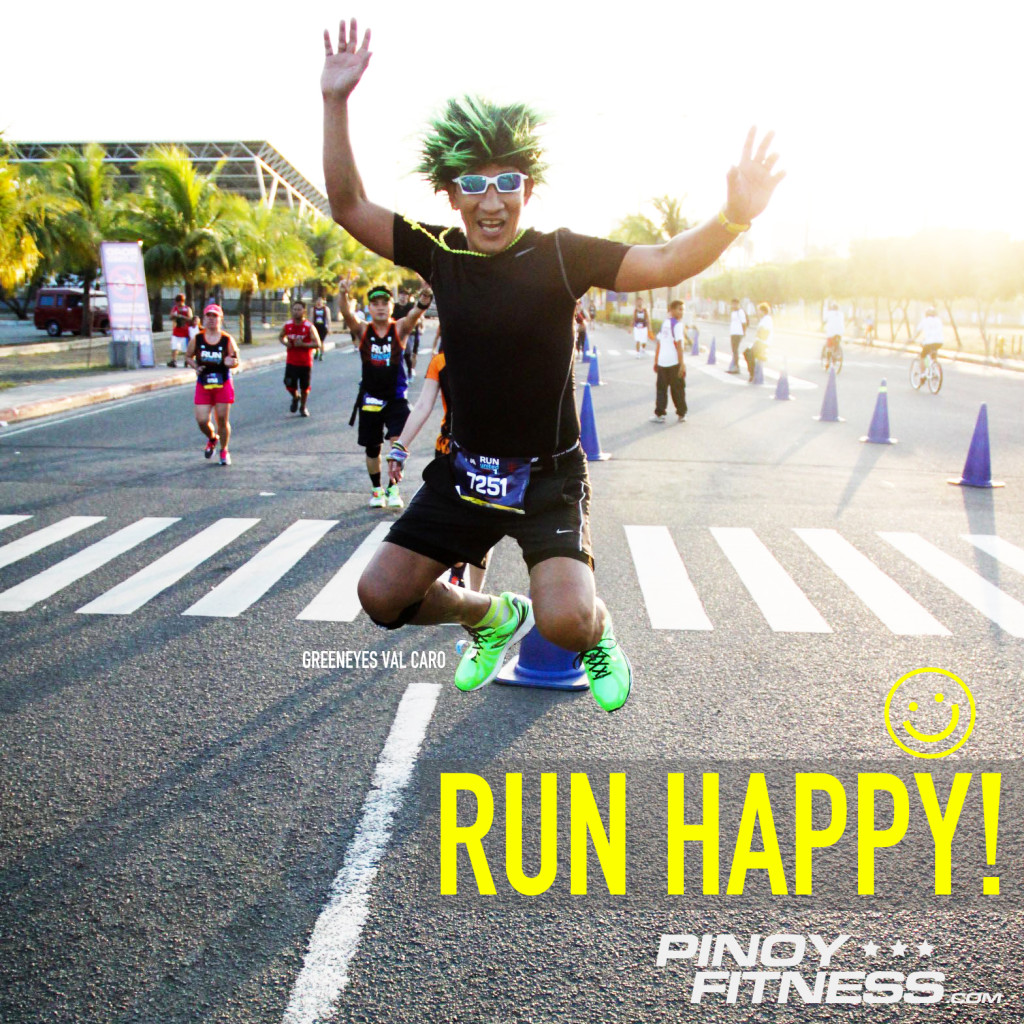 Top 8 Running Etiquette Pinoy Runners should know
A few days ago we asked everyone what do you think are the top running etiquette that each runner should know and abide when running a race event. We got some amazing responses and decided to share them here!
1. Don't suddenly stop and take a "Selfie".
We know it's a fun run and you want to make it extra memorable by taking a few snaps, but if you must take a "selfie" just be mindful of the runners behind you and don't suddenly stop or at least move to the side of the road before you take your pictures.
2. Practice discipline, especially in taking care of your trash.
We know it's a race and you want to drink as fast as you can and ditch that cup of water. That's OK, organizers normally clean them up after the race, but as much as possible throw empty cups in the garbage bins provided or at least near the hydration stations, not somewhere in-between hydration station 1 and 2.
3. Observe proper Hygiene
In short, Don't Spit.
4. Warn before passing someone
When passing someone, give them a warning, say "Passing Through" or something similar, say "Thanks" afterwards.
5. Give respect to ALL runners.
Fast or Slow. Remember, every one of us started from 0. Don't pull anyone down, give an encouraging word instead "Kaya mo yan" or "Keep going" should work pretty well.
6. It's human to Walk.
Everyone gets tired, but if you must walk or stop to take some time to rest, don't do it suddenly, slowly pace down and if possible move to the side of the race course.
7. Wave and Give a Cheer
Though some runners prefer to zone out during a run to focus on themselves, others feel energized when seeing a wave or hearing a cheer, try it and let's all promote a sense of camaraderie.
8. Don't forget to Have Fun!
– After all we all do this for the love of running and fitness. PR or not don't forget to smile and enjoy every race.
Want to add some more? Share them Below!
For Instant Updates – Follow US!
https://www.facebook.com/pinoyfitness
https://www.twitter.com/pinoyfitness
https://www.instagram.com/pinoyfitness
Like this Post!? Share it to your friends!