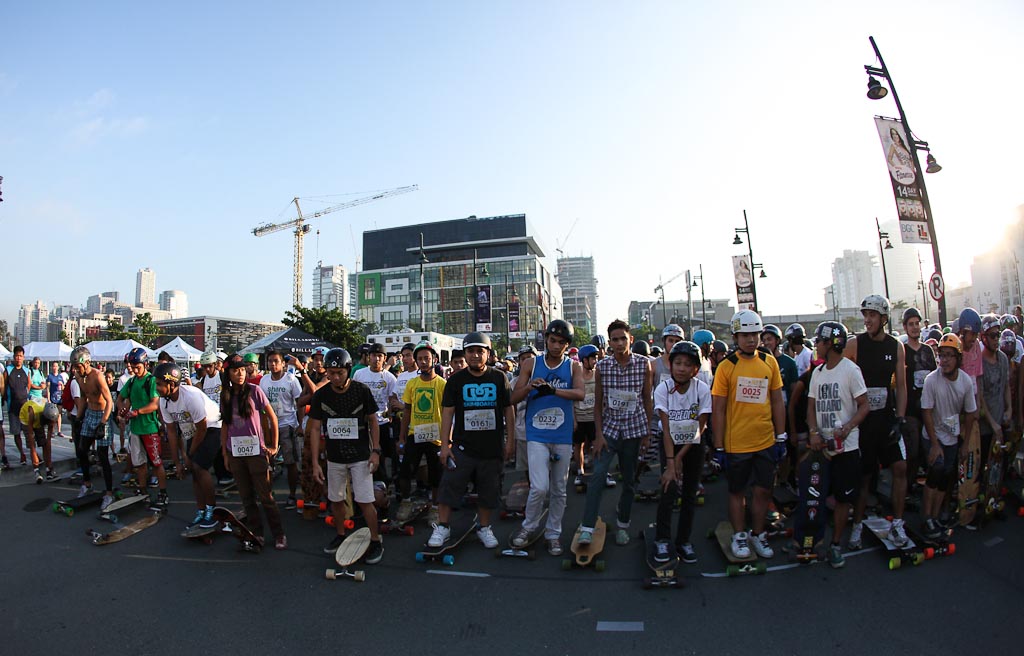 [PRESS RELEASE]
The 3rd Sector 9 Push Don't Pollute: Ride with Pride, which was attended by hundreds of skaters and skate enthusiasts from all over the Philippines, is not just a grand excuse to skate.
In 2003, the International Association of Skateboard Companies (IASC) declared June 21 as Go Skateboarding Day as a declaration of their love and dedication for the sport of skateboarding. And as with all declarations of love and dedication, this is done by dropping everything – work, season ender of a TV series, lottery results – and going out to skate.

But who knew, that what started out to be a few skate sessions capped with a backyard barbecue (with a mission to let everyone know how fun skateboarding is), would turn out to be a global event that touches on social, environmental, health, and possibly even political issues? Who could've predicted that the simple act of skateboarding could possibly end child obesity, combat air pollution, promote sports, and have your local government make roads safer for pedestrians, bikers, and skaters?
Sector 9's Push Don't Pollute: Ride with Pride at the Bonifacio Global City, doesn't stray away from the tenets of the Go Skateboarding Day. Aside from serving as a platform to promote alternative non-polluting transport systems in the metro, the event also provided skateboarders with the perfect venue to express their solidarity as a community for causes that they believe in.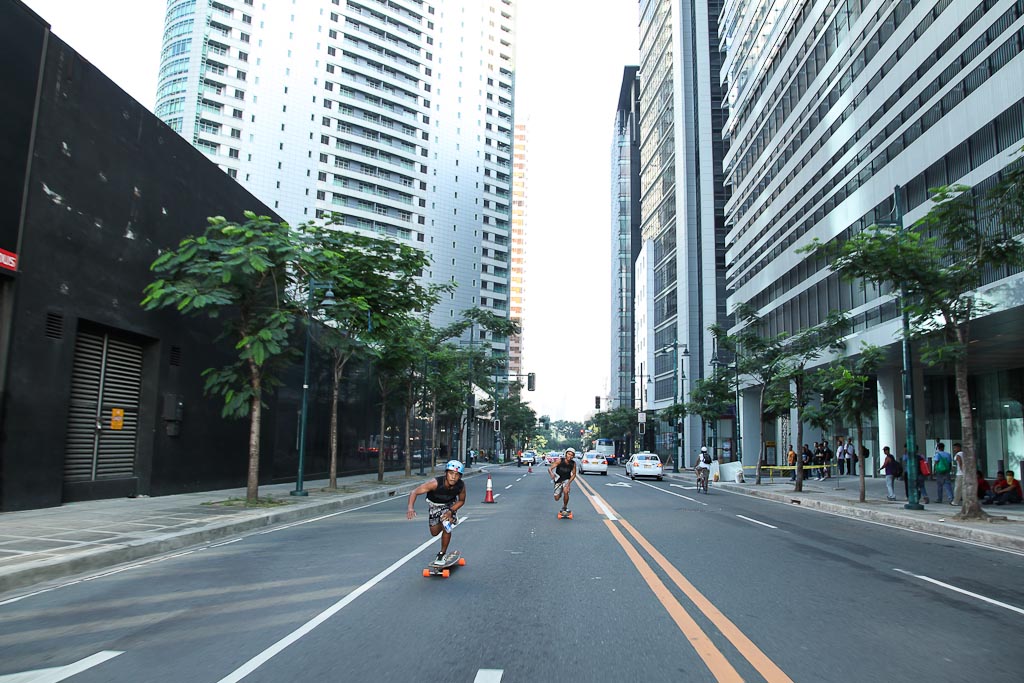 "The 3rd Sector 9 Push Don't Pollute: Ride with Pride is also an invitation for everyone to see another facet of skateboarding," explains Freddy Gonzalez, President of Freesurf, Inc., the company that exclusively distributes core action sports brands such as Sector 9, RVCA, Billabong, and the like through concept stores like Aloha Boardsports, Billabong, and Five-0 Skate Shop. "It's about a group of people that are motivated by the causes that they are passionate about. Whether that be a push for cleaner air, promoting an active lifestyle, or just for the love of skateboarding. We have them all here."
The event featured several categories such as the 10 km push race for men, women, and junior skaters, as well as a best trick competition. Cebuanos dominated the event led by Push Master Tito Sumicad (Men's Division), Kara Marbe Urbiztondo (Women's Division), Charlo Querubin (Junior's Division), and Dandoy Tongco (Best Trick). Manila's Joshua Jaring, one the other hand, got the highest score in a heat in the best trick competition.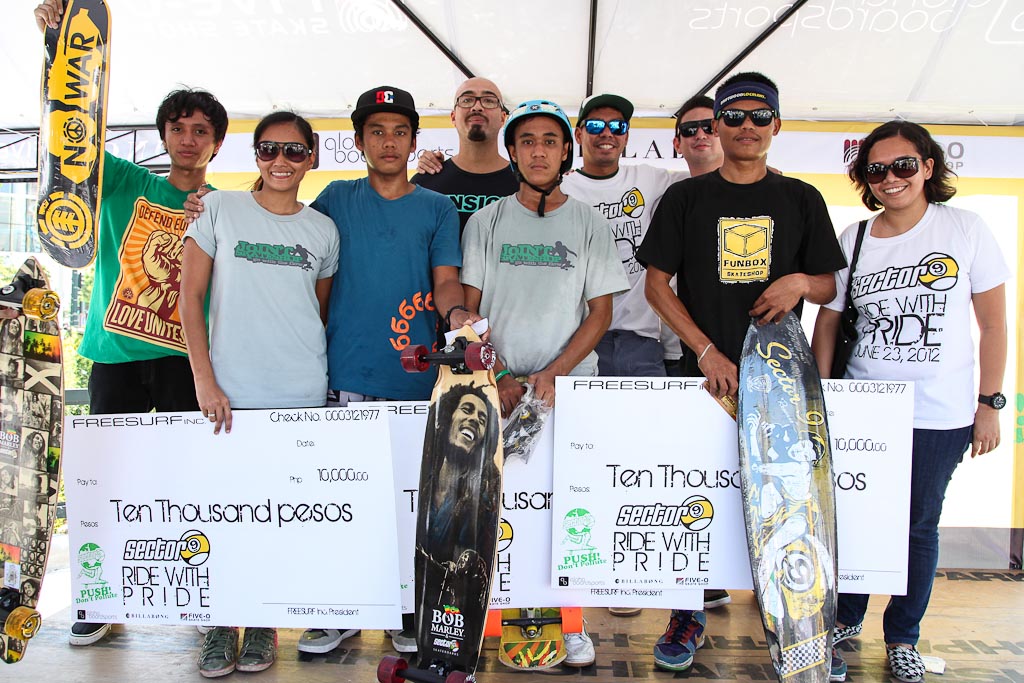 All winners of the push race received a cash prize of Php 10,000 each plus brand new longboards from Sector 9, and Best Trick winner Dandoy Tongco, received a complete set of Sector 9 longboard. Aside from their new gear, Magoo's also gave out gift certificates to all the winners, with Jaring winning ten boxes of pizza as a special prize.
This landslide victory by the Cebuanos come as no surprise however, as Cebu is known to be one of the cities that are most active in changing their urban landscape to accommodate more bike lanes which equally benefit skateboarders. This initiative to advocate less use of motorized forms of transportations on the streets is being taken by the local government along with the help of NGOs and private citizens.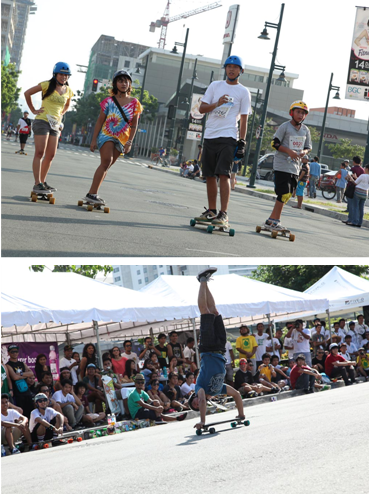 This sense of community resonates with Sector 9's philosophy of bringing together passionate and driven individuals to elevate the skateboarding conditions here in our country. "Ride with Pride pays homage to this community effort, because we understand the fact that the current state of the skateboard community and culture wouldn't have been what is now without the help of a lot of people," says Gonzalez. "The fact that more and more people are trying out skateboarding encourages us to come up with more activities like this. After all, at the end of the day, our focus has always been on providing our market with the best skate experience no matter where they are."
The 3rd Sector 9 Push Don't Pollute Race: Ride with Pride is presented by Aloha Boardsports, Billabong, and Five-0 Skate Shop, and co-presented by Fox International Channels, Magoo's Pizza, and VitaminBoost.
For Instant Updates – Follow US!
https://www.facebook.com/pinoyfitness
https://www.twitter.com/pinoyfitness
Like this Post!? Share it to your friends!