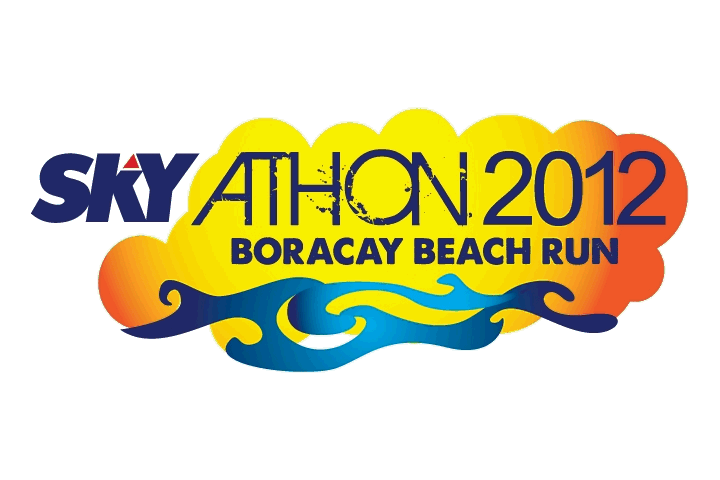 Congratulations to everyone that conquered the fine sands of Boracay at the Skyathon 2012 Beach Run!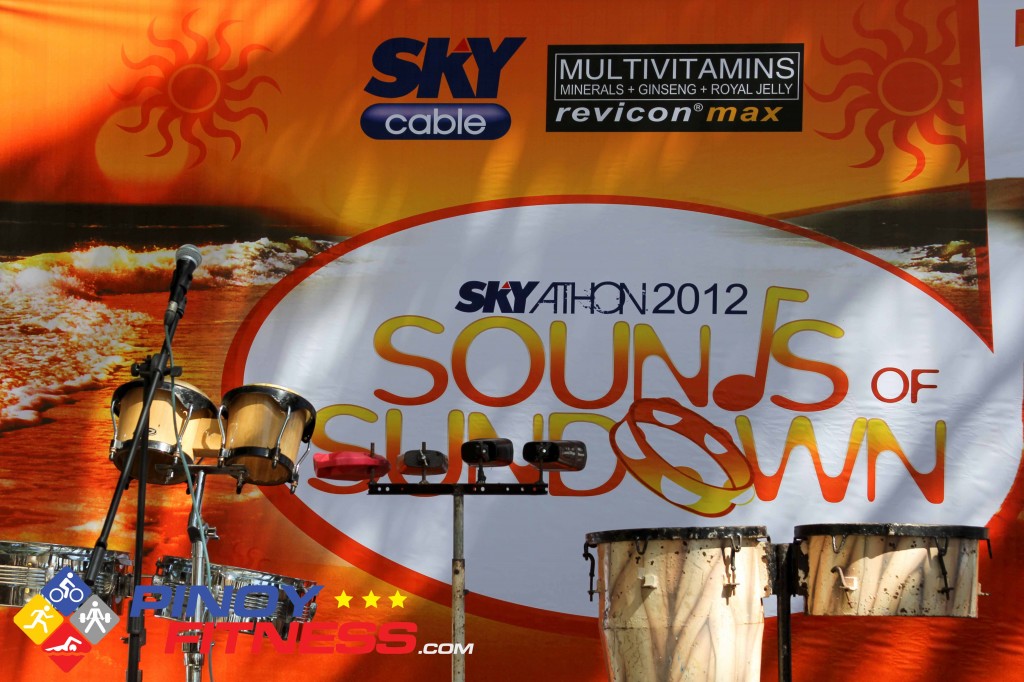 It was indeed a fun weekend! The event started with the Skyathon 2012 Sounds of Sundown event where online registrants of the event all came together to claim their kits and have a good time with free drinks, free henna, free massage and free entertainment!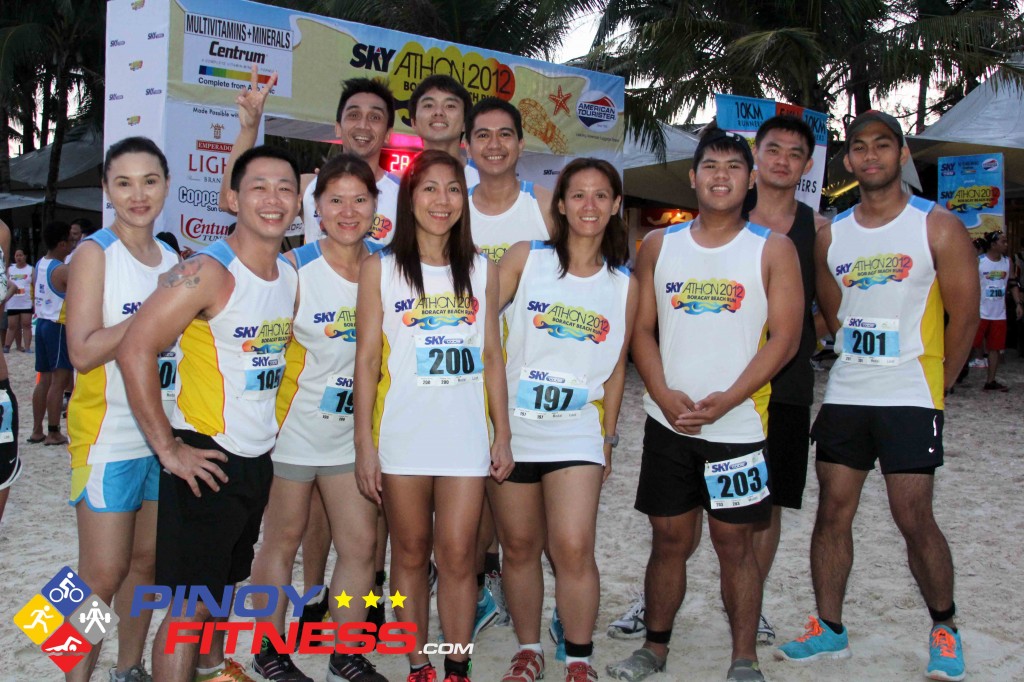 Runners started to gather as early as 5AM the following day for the race itself! Even if some looks they lack sleep (or haven't really slept at all), the event area was full of positive vibe. After some quick tips from Vince of Finishline, the race started at 6AM. It was a short and sweet but full of fun!
Lots of smiles from friends and familiar faces was exchanges after the race, also met up with the Pinoy Fitness family that came to support the event and of course we took lots of pictures!
Congratulations to all the Winners and special mention to Coach Mherlz for grabbing the Top spot for the 10K Female Category!
After the awarding everyone left for some rest to prepare for the Skyathon2012 Gold Rush Party!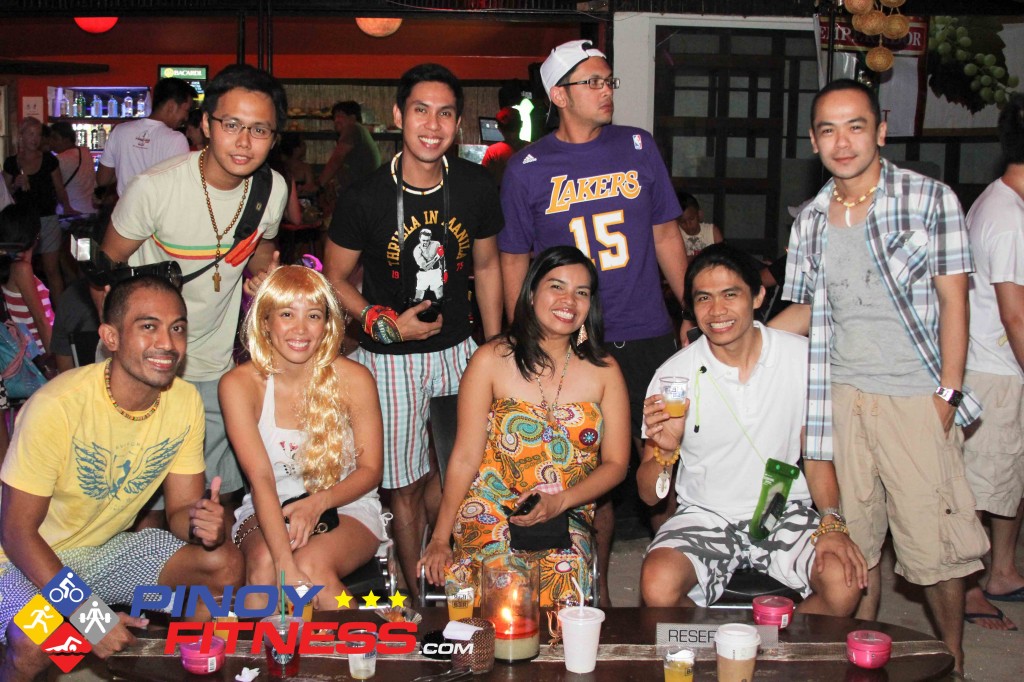 Check out the celebrities that graced this event!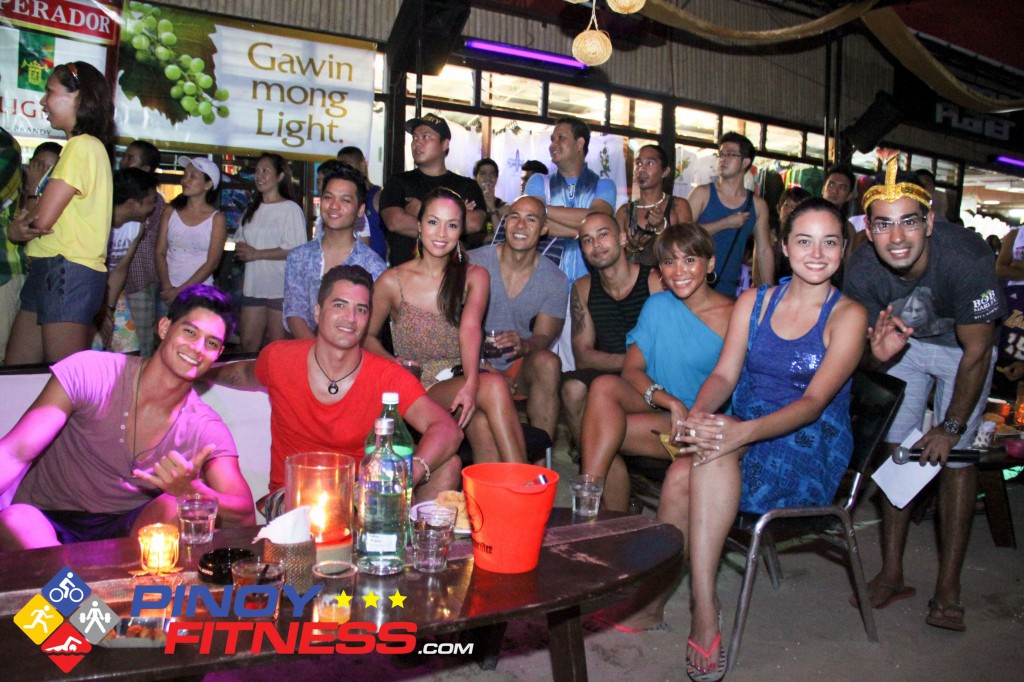 Enough words, just click on the photo albums below!
Skyathon 2012
April 21, 2012
Boracay Island
Race Results:
Skyathon 2012 – Race Results
Photo Links:
Pinoy Fitness @ SKYATHON 2012 Highlights
Skyathon 2012 Photos c/o ActiveMoments.net
More Photos will be posted at Active Moments in the following days! Follow their FB Fanpage to get the updates -> https://www.facebook.com/activemoments
For Instant Updates – Follow US!
https://www.facebook.com/pinoyfitness
https://www.twitter.com/pinoyfitness