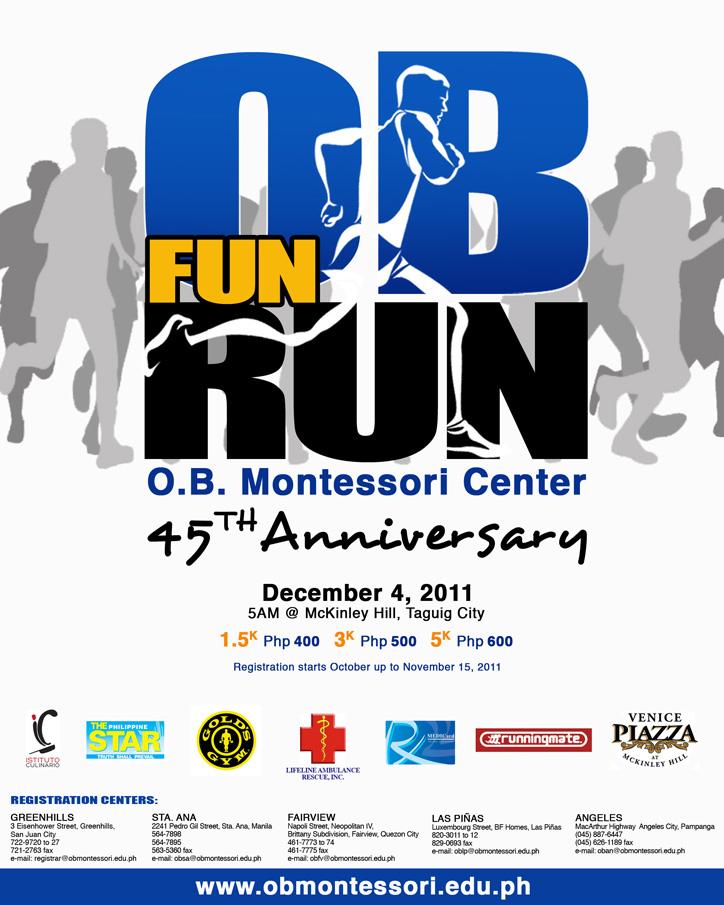 Congratulations to all finishers of the recently concluded OB Montessori Run 2011! Now it's time to share your personal race result experiences and stories about this event here!
O.B. Montessori Fun Run 2011
December 4, 2011
McKinley Hill, Taguig City
Official Race Results and Photo Links will also be updated here as they become available. For now please feel free to discuss about this event below.
Race Results:
OB Montessori Run 2011 – Race Results
Join the Pinoy Fitness Community -> Click Here