[ad#square-middle]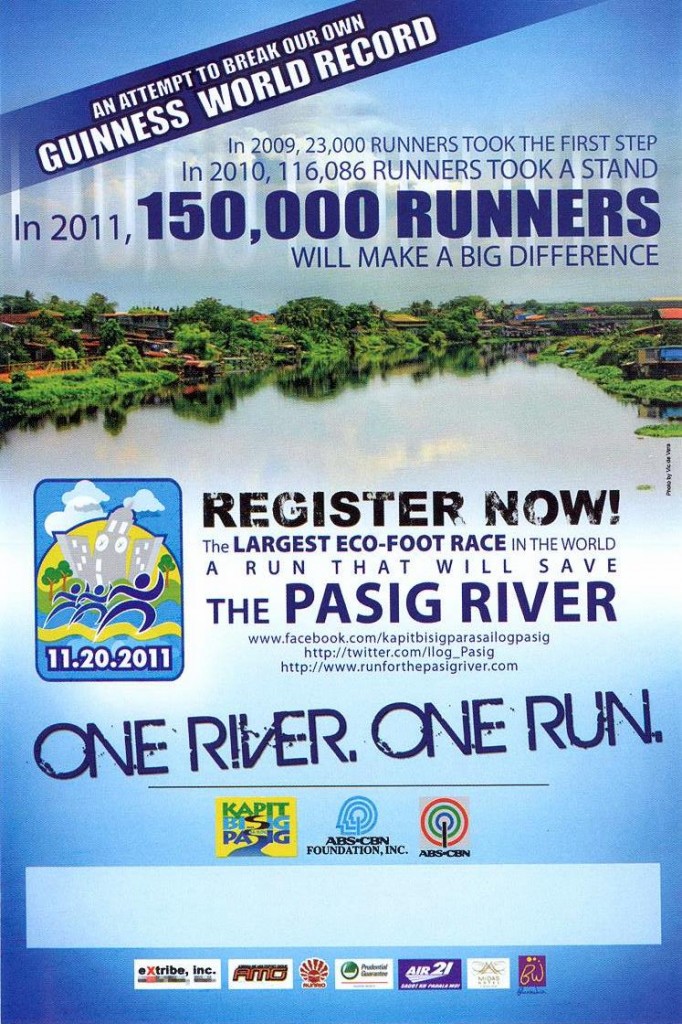 Are you once again ready to support ABS-CBN Foundation's Kapit Bisig Para sa Ilog Pasig (KBPIP)? Or do you want to be part of this year's goal to break another Guinness World Record targeting 150,000 runners!? Then save this date! 11.20.2011 for this year's biggest eco-foot race dubbed Run For the Pasig River 2011
Run for the Pasig River 2011
November 20, 2011
SM Mall of Asia (Finish Point)
3K/5K/10K
Registration Fees:
3K and 5K – PHP 300
10K – PHP 450
For Students – PHP 150
Registration Starts on September 10, 2011
Registration Venues:
Visit -> https://runforthepasigriver.com/
Run for the Pasig River Race Maps: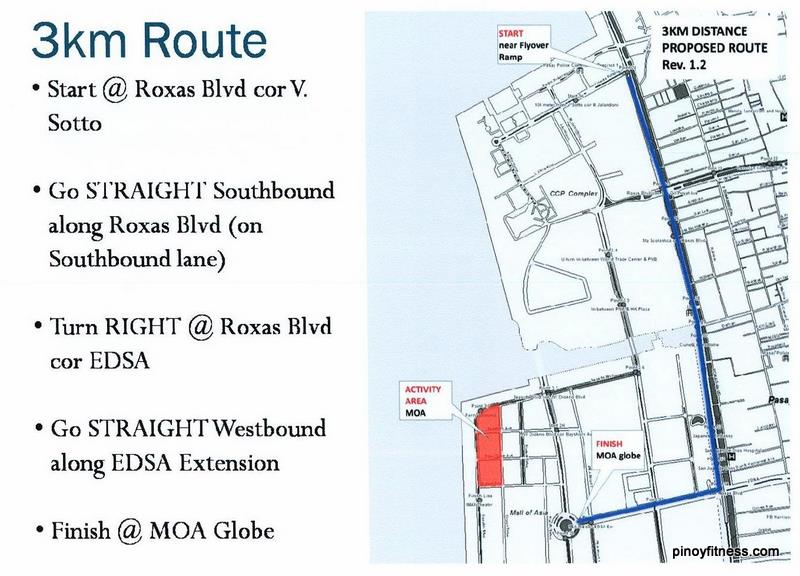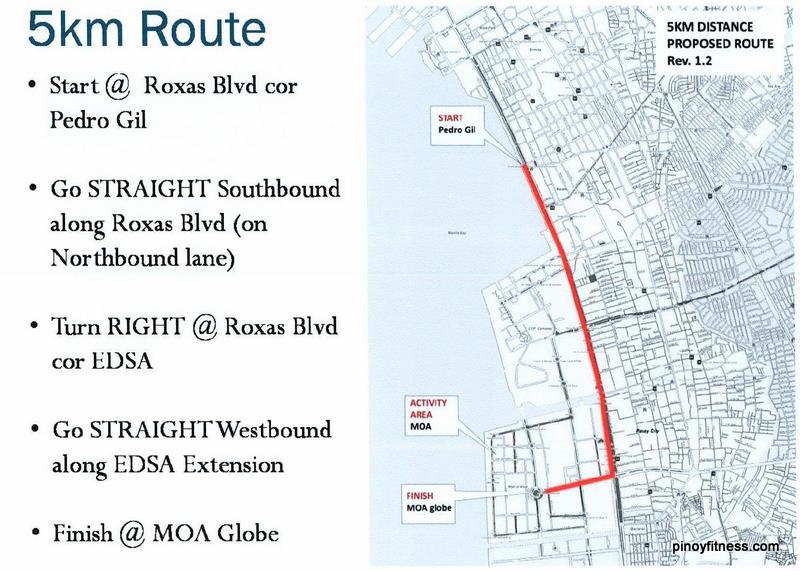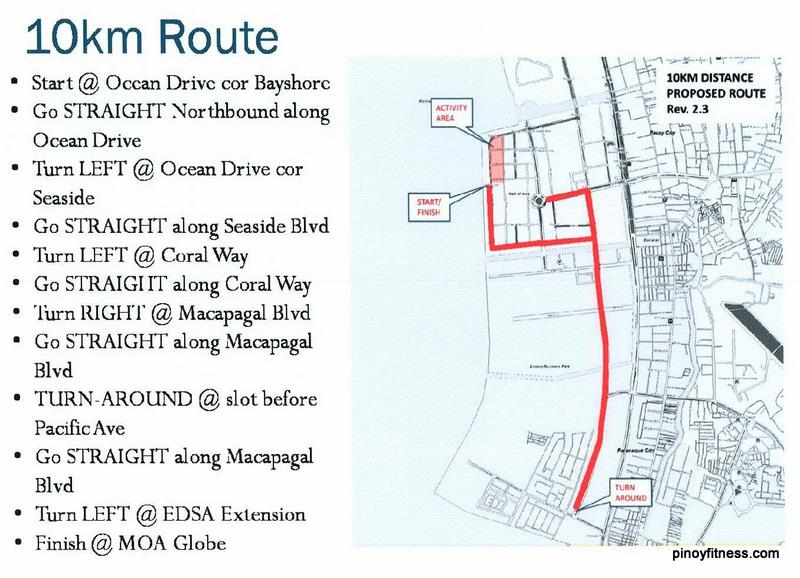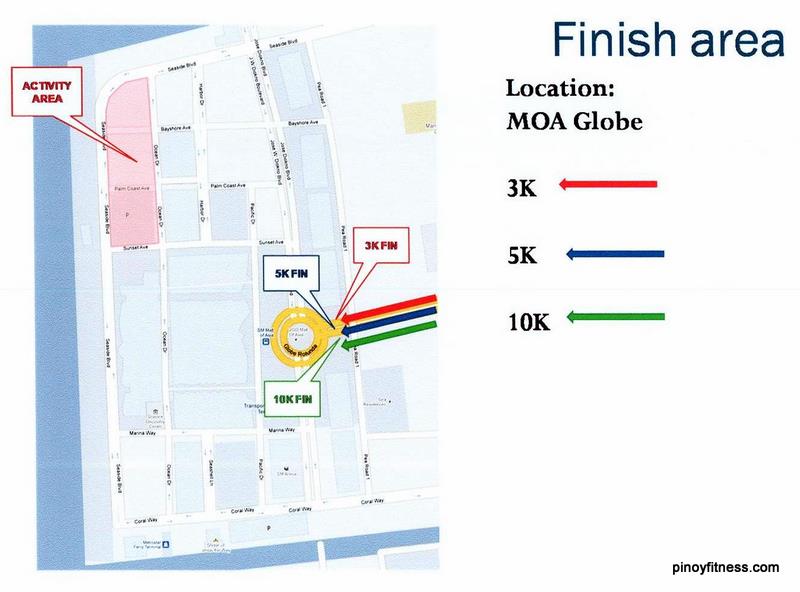 Powerhouse race directors Eric Emperio (10K), Thumbie Remigio (3K and 5K) and Rio Dela Cruz (21K) will join forces to make this momentous event happen on the said date. The 21K distance is closed to public and will be participated by KBPIP sponsors and partners, and will go around Metro Manila passing by Estero de Paco where the rehabilitation of Pasig River was made.
I know there has been questions on where the funding for last year went!? Kapit Bisig Para sa Ilog Pasig was able to give us some rehabilitation photos of Estero de Paco for everyone to see the progress that has been made for only a year.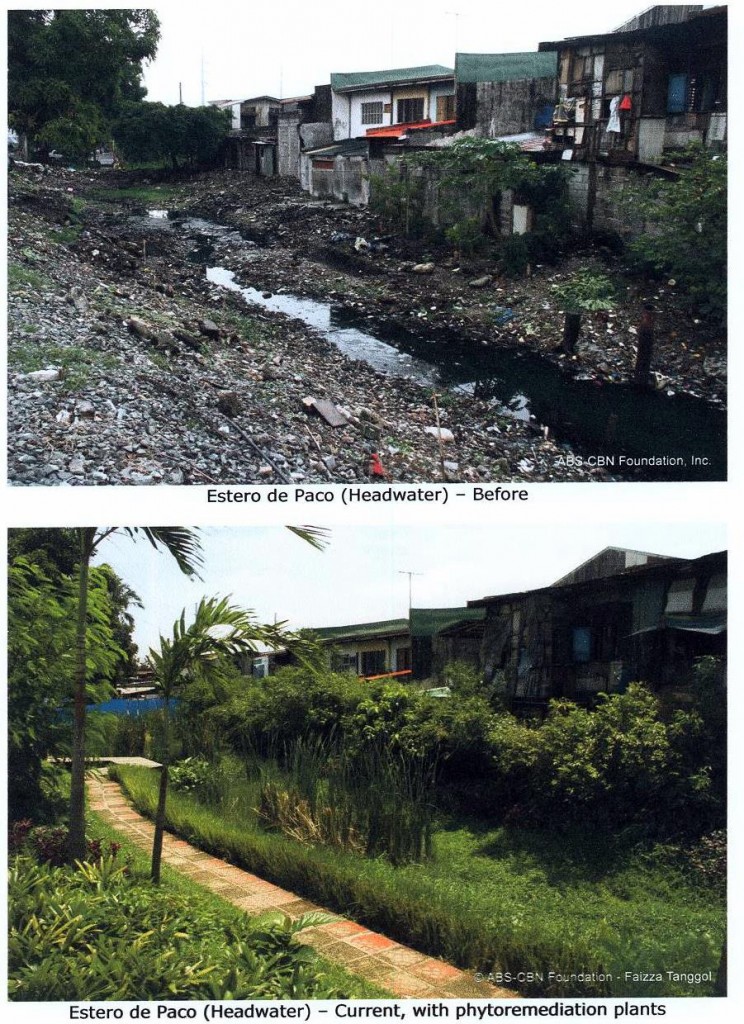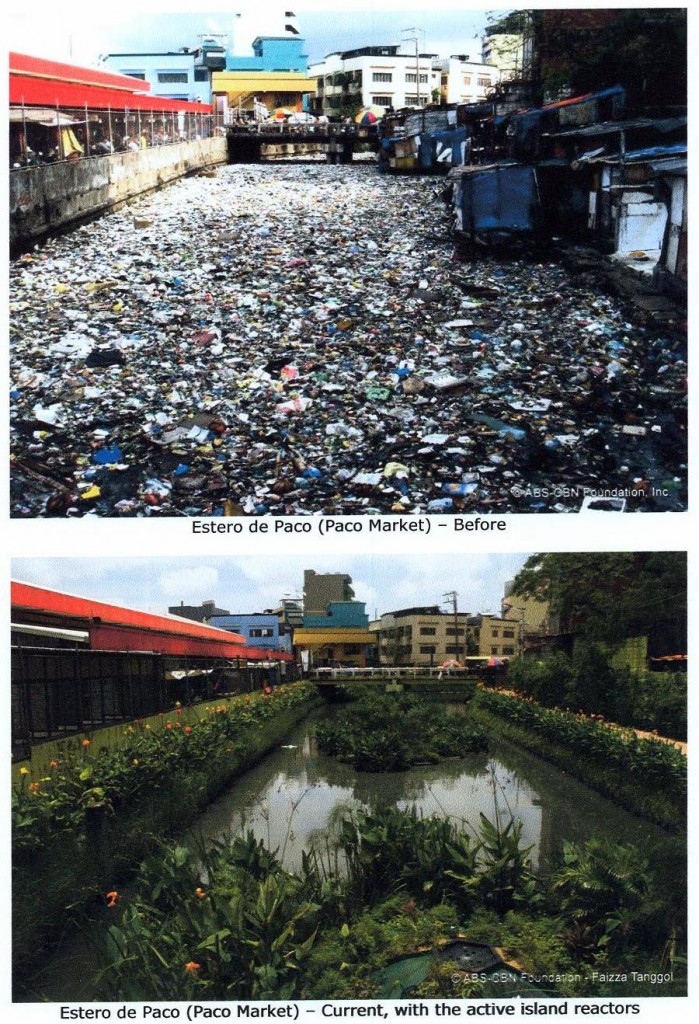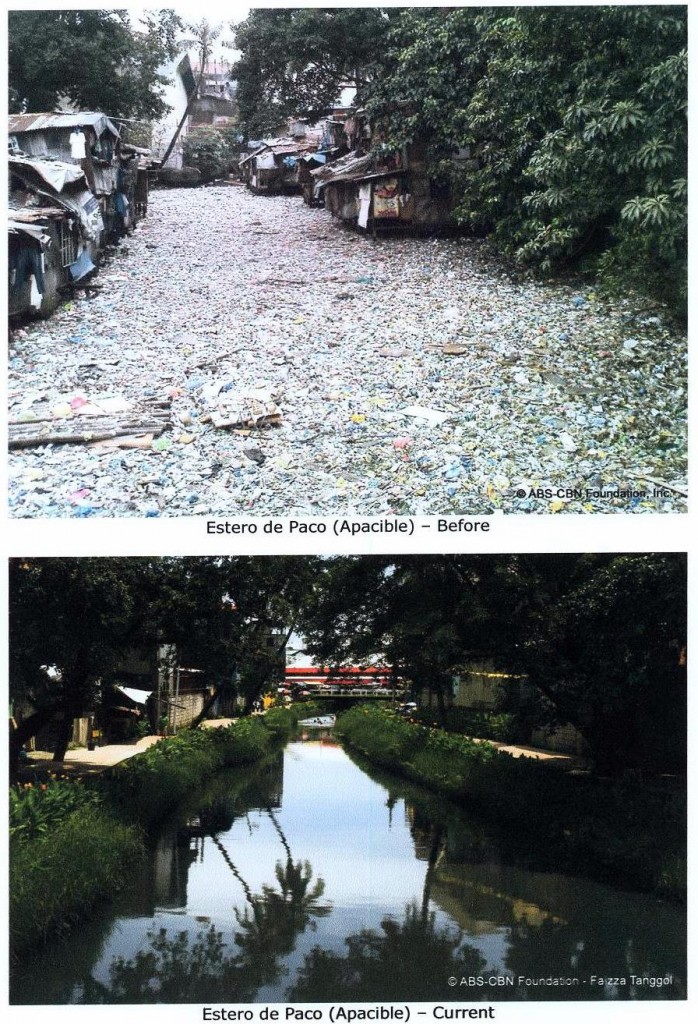 Read Achievements – Click Here!
Cleaning Pasig River is no easy task, but the Foundation was able to give a definite timeline and a systematic way on how to attack the problem, in their statement, in 2012 they are targeting the U-BELT area, 2013 would be QC/San Juan/Makati, 2014 would focus on Tondo and Marikina, 2015 is in Laguna, and finally in 2016 – Manila Bay!
Sounds Impossible?! Probably, but i will surely be impossible without your support. I believe in hope at looking into a future where once a majestic Pasig River was clean and alive
Handa ka na bang muling mag Kapit Bisig para sa Ilog Pasig ngayong 2011!?