[ad#square-middle]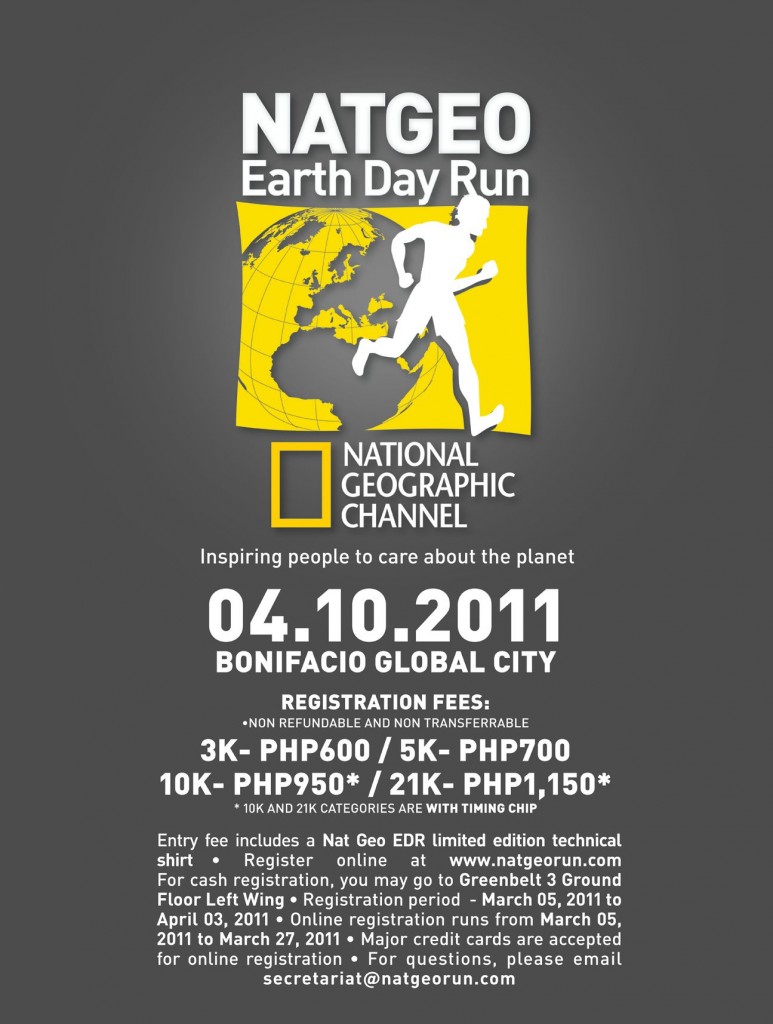 Congratulations to all who participated and conquered the NATGEO Earth Day Run that happened on April 10, 2011. Race Results and Photo Links will be updated here once they are released by the organizers.
Download Race Results Here:
[download id="459″]
[download id="460″]
[download id="461″]
[download id="462″]
View Photos:
NATGEO Earth Day Run un-Official Photos at Active Moments

Source: https://www.natgeorun.com/2011/
For now please feel free to share your comments and feedback about this event here.
For a complete list of upcoming events. Click Here