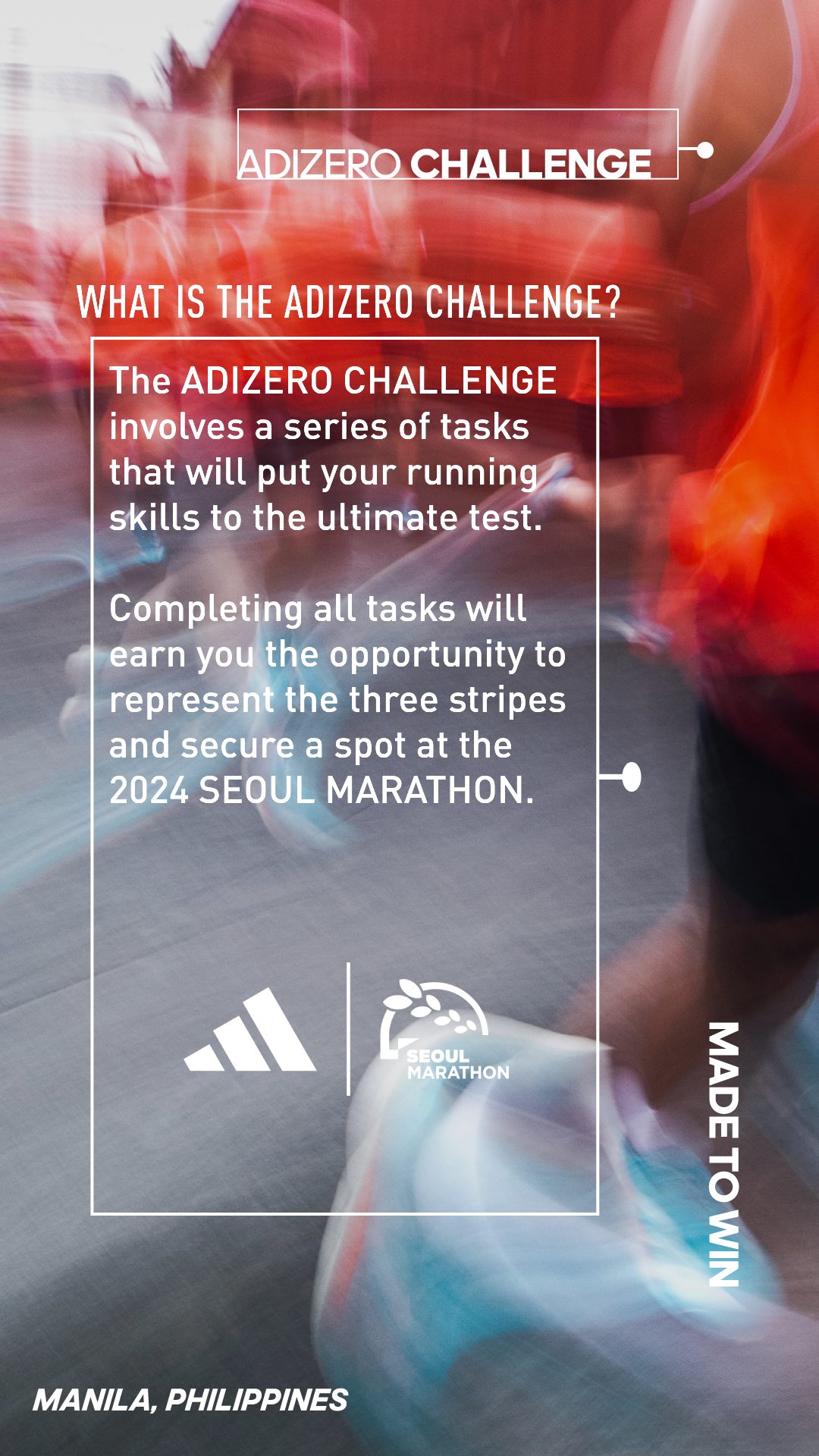 Unlock your potential and seize the opportunity to participate in global marathons in 2024 by taking part in adiClub's Members Only Adizero Challenge. From October 12 to November 29, adiClub members are invited to step up their game and compete for a chance to win race kits to prestigious international marathons, such as the Seoul Marathon in 2024.
In collaboration with the adidas Runners Manila community, EZ Run Club, and Red Light Run Club, the Adizero Challenge, powered by the world-renowned Adizero running shoes, is designed to elevate every runner's ambition to achieve victory.
Embrace the challenge with the following tasks:
Complete all tasks and submit your evidence by November 29 to enter the draw. Winners will be announced in December during a special event, with the chance to select an international marathon race to compete in.
Exclusive privileges await Bronze, Silver, and Gold members of adidas Runners Manila, offering them a unique racing experience to an international marathon destination.
Step into the world of elite running, join the Adizero Challenge, and stay updated with adidas Philippines on Instagram and Facebook for the latest news.