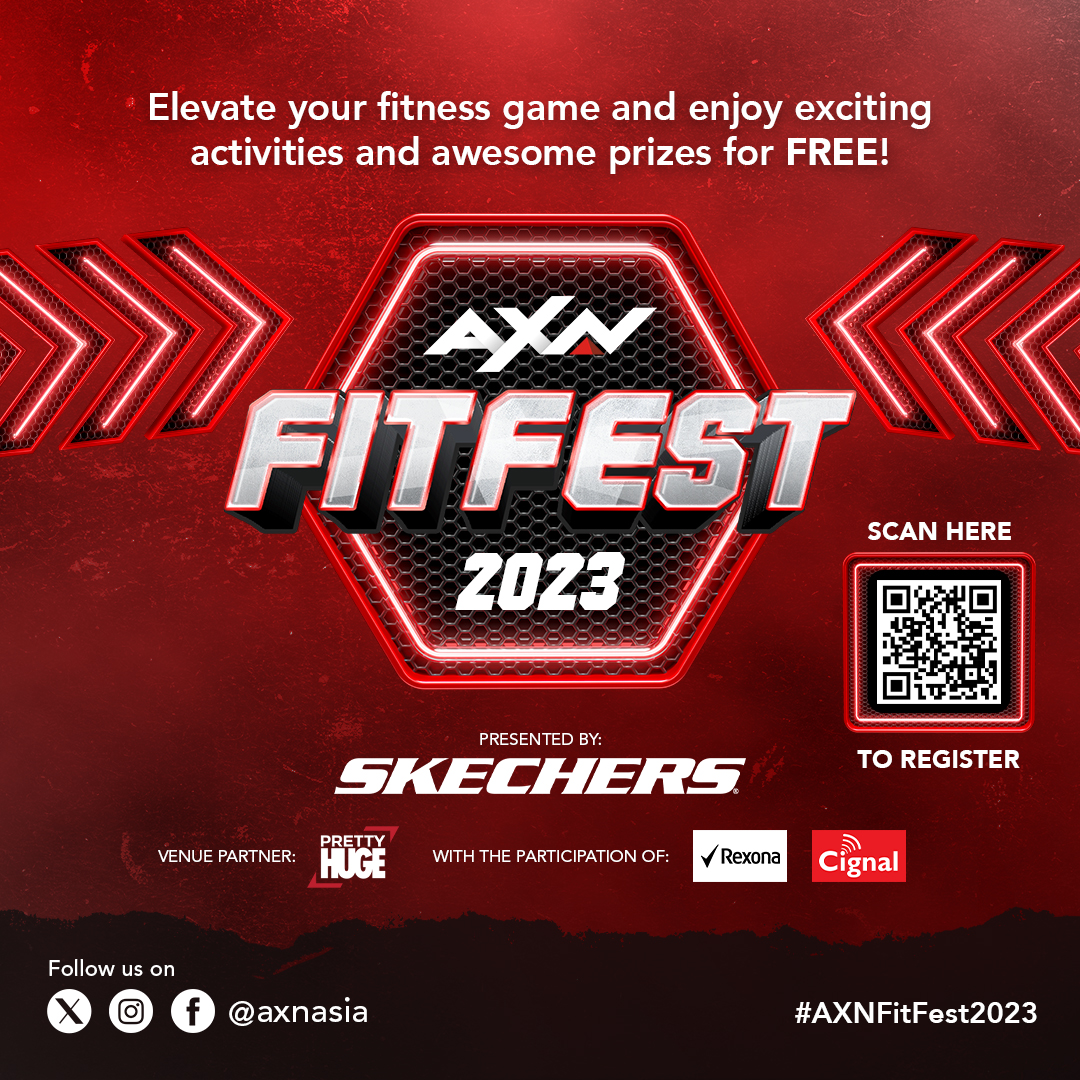 AXN Asia is calling all fitness aficionados to the much-anticipated AXN Fit Fest 2023. In an exciting collaboration with Skechers and venue partner Pretty HUGE, bolstered by Rexona and Cignal, this event promises to be the pinnacle of fitness and fun. With no charge for entry, the festival is set to unfold on November 11 at 2:00 PM, in the heart of Taguig at the Pretty HUGE facilities, located on the 2nd Floor of Bonifacio Civic Center Tower along McKinley Parkway.
The AXN Fit Fest 2023 isn't just an event; it's a celebration of health, offering a variety of classes tailored to get your heart racing and spirits soaring. Registrants have the opportunity to partake in three dynamic classes: the Skechers Obstacle Course Challenge, the '90s-themed Pop Dance Class with DJ Ardee, and an invigorating BootCamp class. Each class is curated to push the boundaries of fitness while ensuring a thrilling experience.
But the excitement doesn't stop at fitness classes. By registering, participants also enter into a draw for a chance to win exclusive prizes from AXN and its partners, adding an extra layer of anticipation to the day.
Before marking your calendars, here are some crucial reminders for all participants:
The Skechers Obstacle Course Challenge, Pop Dance Class, and BootCamp are open to individuals who are 18 years and above. Please remember to bring at least one form of identification for verification upon registration on the event day.
Guests of all ages are welcome to enjoy the atmosphere without participating in specific classes, although minors must be accompanied by guardians at all times.
Registration commences at 1:00 PM on November 11. Participants in the Obstacle Course Challenge should arrive before 1:30 PM for groupings and a comprehensive briefing.
Dance Class and Boot Camp enthusiasts, please bring your own mat to ensure hygiene and comfort during your workout.
Don't forget to present the email acknowledgment you'll receive after registering as your proof of participation on the day of the event.
Registration is FREE – Sign Up Here
Embark on a journey of fitness and excitement with the AXN Fit Fest 2023. Registration is a click away – secure your spot, lace up your sneakers, and prepare for an experience that will elevate your fitness journey to new heights.