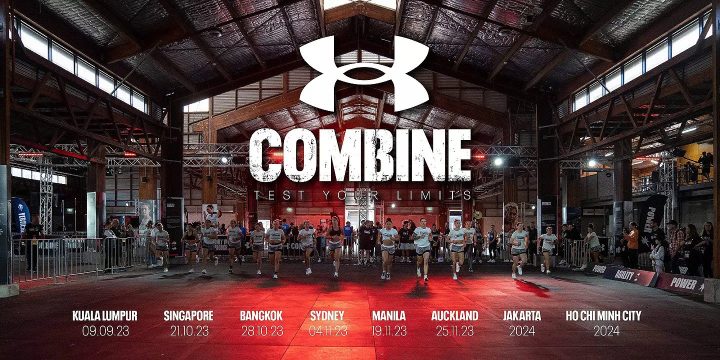 Introducing the highly anticipated Under Armour Combine 2023, the MANILA leg is set to take place on November 19 at Megatrade Hall in SM Megamall. Hailed as the largest individual functional fitness competition in the Philippines, the event will feature an impressive array of 8 fitness tests designed to evaluate participants on a multitude of physical skills, including agility, strength, power, endurance, and speed.
Registration for the competition is set at an affordable rate of less than Php4,000. Notably, each athlete will be furnished with an exclusive Under Armour package, comprising a shirt, shorts, socks, and, remarkably, a pair of Under Armour training shoes.
But the excitement doesn't end there. The winners of each individual test will receive a limited edition Under Armour medal. Meanwhile, the overall champion will walk away with a staggering cash prize of Php200,000. The 2nd and 3rd place finishers will also be generously rewarded with Php100,000 and Php40,000 respectively. Additional cash prizes totaling Php50,000 will be available in product sponsorships for the Teens division, and Php80,000 for the Teams category. In total, the event boasts a grand cash prize pool of Php680,000.
Under Armour Combine (Manila)
November 19, 2023
SM Megamall
Organizer: Under Armour
Registration Fee:
P4000
Inclusions: Under Armour shirt, shorts, socks and shoes
Registration Venue:
1. Register Online via – https://uacombineph.com/