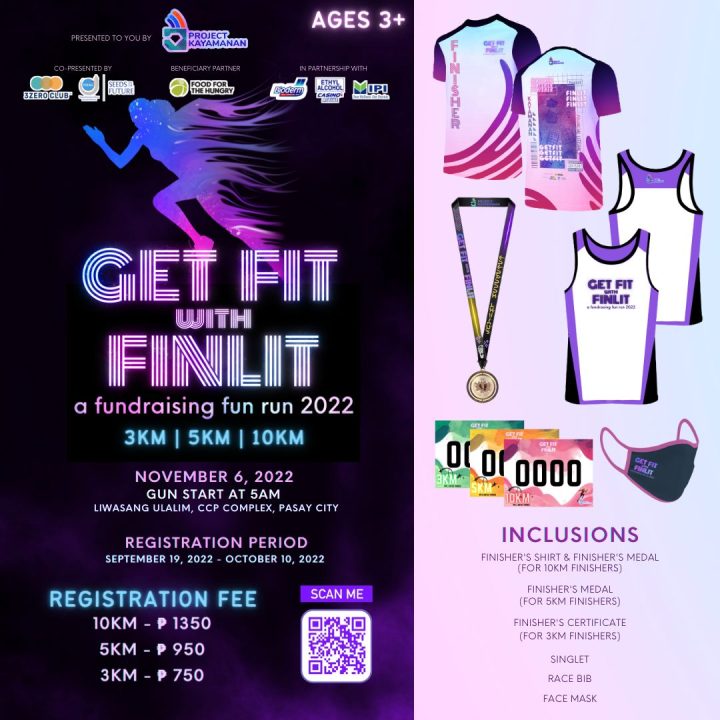 In honor of Economic and Financial Literacy Week, you can join the upcoming Get Fin with FinLit Fun Run & Walk happening on November 6 in CCP Complex.
Financial health is the same as physical health. We grow stronger when we make it a priority and stay committed to a plan. All it takes is some knowledge and the right training. Unwind and bond with your loved ones through our fun run. Challenge your capabilities and hone your strength. Persevere to reach the end of this journey and win awesome prizes!
If you love to run, jog and walk and love to support a great cause, you can go both at the same time by participating in Get Fit with FinLit!
All proceeds will benefit Project Kayamanan and Food for the Hungry Philippines that help build resilience in children and young adults through child sponsorship and financial education programs.
Get Fit with FinLit 2022 : A Fundraising Fun Run
November 6, 2022 @ 5AM
CCP Complex, Pasay City
3K|5K|10K
Organizer: Project Kayamanan
Registration Fees:
10K – P1350
5K – P950
3K – P750
Inclusions:
10K – Finisher's shirt and medal, singlet, race bib, facemask
5K – Finisher's medal, singlet, race bib, facemask
3K – Finisher's certificate, singlet, race bib, facemask
Registration Venue:
1. Register Online via – https://tinyurl.com/GetFitWithFinLit2022
Design and Artworks: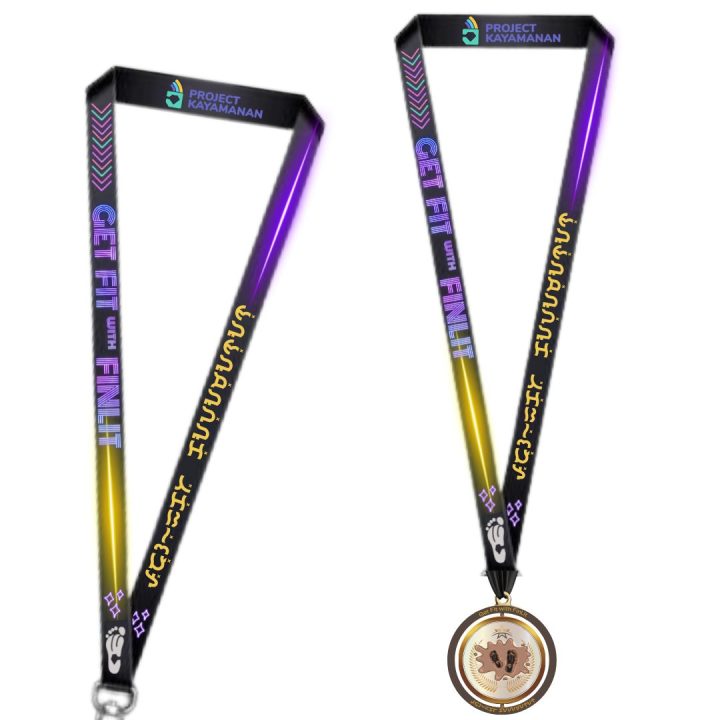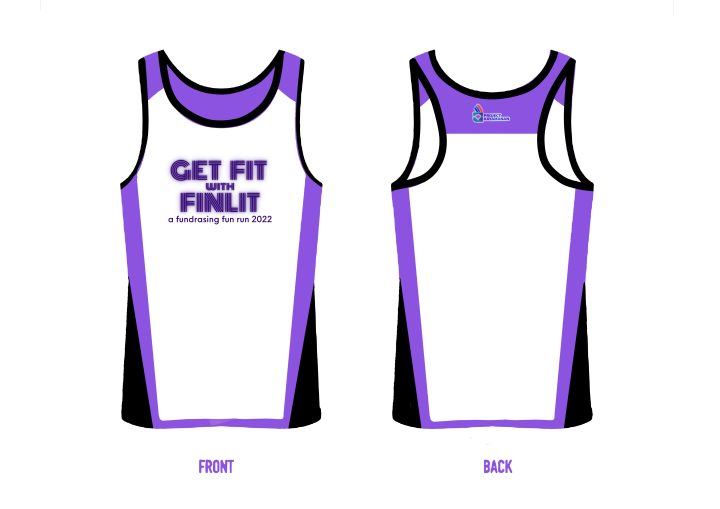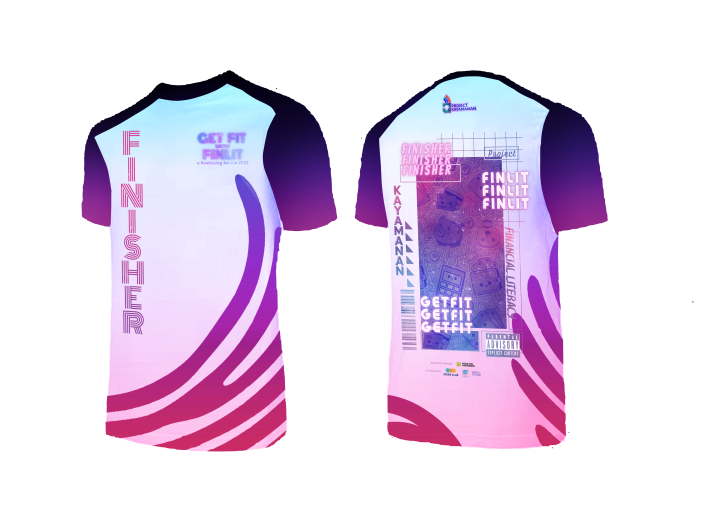 For More Information:
0969148899
[email protected]
https://www.facebook.com/projectkayamanan