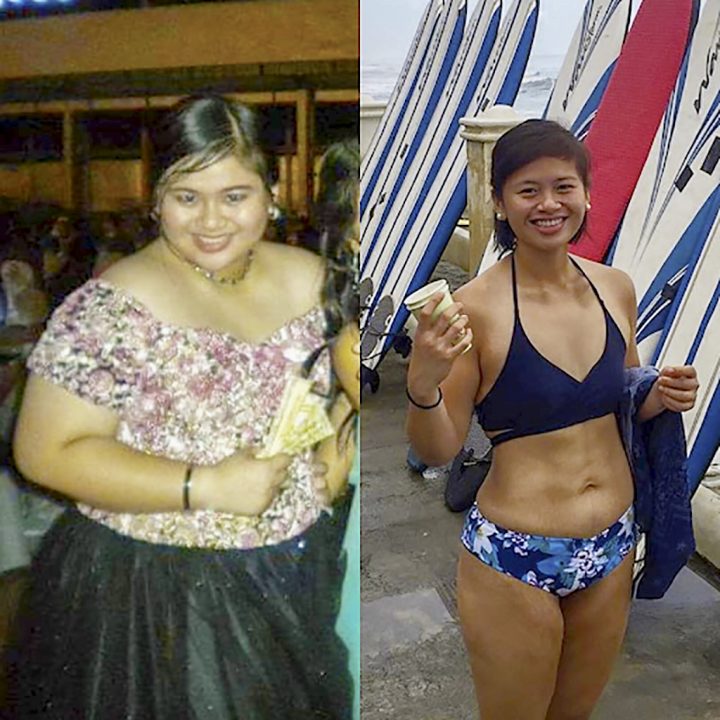 I've recently shared my fitness journey and it has reached a big number of people that also needed a little push. I've made it my passion project to talk to as many people as I can to give a bit of inspiration when it comes to fitness.
I used to weigh 230 pounds back in 2012. Since then, I have tried a number of different workouts and diets in order to lose weight. Some were successful, but only temporarily. It was only this quarantine when I learned that the best way was to maintain a healthy lifestyle, as well as a happy mind! At 180 pounds just this March 2020, I realized that you can achieve fitness even in the comfort of your own home. 
Here are some tips to get you started: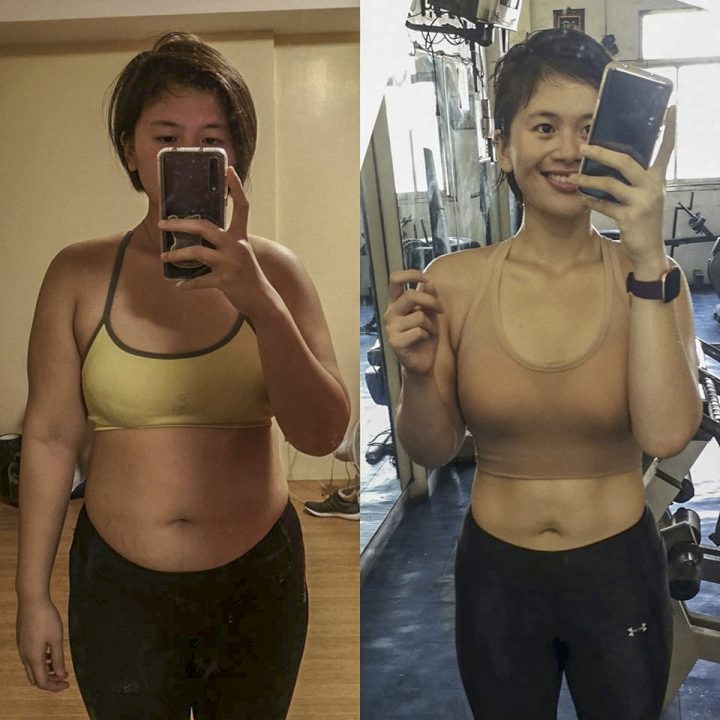 1. Know that it's never too late or impossible no matter what your situation is!
It has been rough for everyone these past few months, and I know a lot have lost their motivation for fitness due to the restrictions on gyms and countless public areas for safety reasons. I have been going to the gym since I was 12 years old, and I have never imagined losing weight without it. But you must always adapt and make the best out of our current situation. 
I started doing cardio workouts at the comfort of my room by watching videos off Youtube – and they are super effective! The key is finding which programs you would enjoy.
I often get asked, "what was your motivation to start again" and I have to say that the most difficult step to starting your fitness journey (again) is getting through the very first day. Getting through that "I'm so unmotivated" phase will be the biggest challenge of it all.
I simply started a workout with the sole purpose of boosting my mood since I've been feeling so down. Instantly, I felt better again and wanted to maintain that feeling over the course of this quarantine. The weight loss that came with it was just the reward! So get up right now, do a hundred jumping jacks, and you'll instantly feel good about yourself.
Know that your body is always getting stronger as you work hard for it every day.
2. Don't obsess over numbers.
I haven't weighed myself for over five months and it's helped me a lot with being patient and kind to my body. Those numbers are often not accurate, (ex. the added weight could be muscle gain, water weight, hormonal imbalances) so the scale shouldn't be your sign or only basis for progress.
I used to be so dependent on the scale that I would even cheat myself and not eat anything before stepping on the scale just so I can see the numbers go down. 
I would get very unmotivated if I see that my weight hasn't changed. I'd think, "all that hard work and it still hasn't gone down?" But now I realized this is very untrue. Know that your body is always getting stronger as you work hard for it every day.
I also don't count my calories. I didn't even calculate my ideal consumption this time around. I just ate a balanced meal, eating carbs, protein, and fats, and eating enough to get me full. What you have to keep in mind before you start a certain diet is the question, "can I keep doing this for the next years to come?" If yes, then go for it as long as you won't deprive yourself of anything. We have to enjoy and have fun in this life after all.
3. Eat anything you want in moderation.
The only thing I removed from my diet was rice. I switched to quinoa mostly because it had more protein and other nutrients versus rice, so might as well! But still, I eat chocolates, chips, and cookies! I find that depriving myself of these things that I love would cause me to have breakdowns and eat so much of it on a certain day. Hahaha! So just remember: It's not about what you eat, it's how much you eat of it.
A whole salad with too much dressing can equate to a burger, after all. Also eating smaller and more frequent meals has been more effective for me because I love to eat. So if you normally eat three big meals a day, try to divide it into five or six smaller meals. 
4. EXERCISE!
I've come across people who managed to lose weight without this, and even I managed to do this. I lost my first 70 pounds back in 2016 by purely dieting. But this was super unhealthy because I crash dieted and it was one of the worst decisions ever.
I lost 70 pounds in under 8 months, but it came with having loose skin and bad metabolism. I found myself gaining a lot again in just a short period of time after eating normally. Before March 2020, I think I was back at 180 again.
Exercise also helps a lot with your mental health. I had gone through something really horrible during this quarantine and exercising helped me keep a positive outlook in life. It also kept me toned. Having no gym equipment is not an excuse. Find videos on Youtube! Download apps! I highly recommend Les Mills on Demand and Nike Training Club, or just search Les Mills on Youtube as well. They have programs like HIIT, yoga, weight lifting, MMA, dancing, and even spinning! So try them out and see what you'll enjoy.
all I want to tell her is: "Thank you for starting again."
5. THE MOST IMPORTANT TIP OF ALL: Be kind to yourself.
The best thing I learned is to love and be patient with your body. If it doesn't give you the results that you want, then she probably needs more time to get there. What's important is for you to absolutely believe that you can get to your goals. On the day I started my fitness routine this quarantine, I was wearing my sports bra during exercise. While looking at my reflection in the mirror I saw my huge belly, arms and thighs bounce up and down so bad that I thought: "Wow you really let yourself go."
But looking back now, all I want to tell her is: "Thank you for starting again."
It doesn't matter where you begin, as long as you do.
Help spread good vibrations!
This is a story written by Jade Santos and was originally published on her Facebook page.
——-
Rona Jade Santos finds joy in helping as many people as she can with something she is quite familiar with – those struggling with weight loss. She works operations for Goodwork.ph and considers weight loss guidance as her passion project.
Want your story shared on Pinoyfitness.com? Send us an email at [email protected]