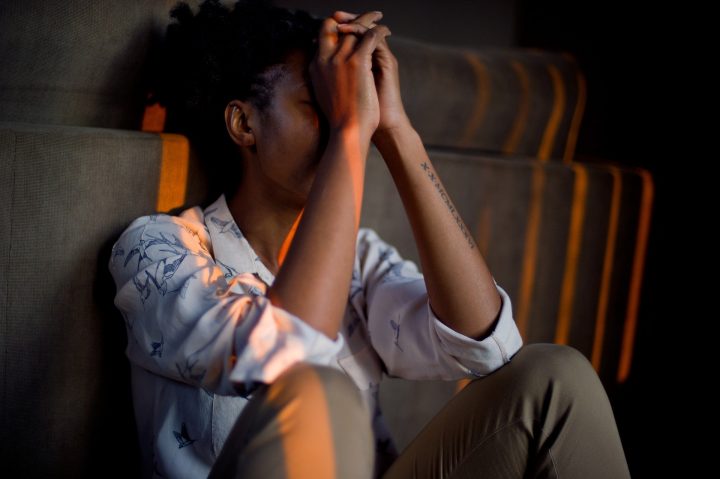 In this community, physical activity is something that we've grown accustomed to turning to whenever we feel down or stressed. It is an effective coping mechanism that we've learned to employ in order to shake away negative thoughts or feelings, however big or small.
We do so because we are aware that if left unkempt, harmful thoughts can lead to many other problems concerning our physical health, such as compromising our immunity. Add to that the barrage of worrisome information, anxiety may well be the least of our problems, as more mental health concerns arise during existing health crisis which is the coronavirus disease (COVID-19)
With growing isolation, dreadful losses to COVID-19, and little avenues to healthily process our emotions and thoughts, many people have been driven into dark corners of their own minds, barely able to prevent themselves from going on a downward spiral of negative thinking and feeling.
To help make sense of it all and help you understand the importance of and how to take care of your mental health during this crisis, we talked to A-max Psychological Services and Tagaytay's Department of Health – Treatment and Rehabilitation Center clinical psychologist Andres Virrey, Jr, MA, RPsy, RPm, ICAP II.
Left with little help and much distress
As more and more people in the country started experiencing negative thoughts and feelings while under the enhanced community quarantine (ECQ), mental health clinics and intervention hotlines supposedly saw a rise in clientele. A rise which, according to Andres Virrey, is suggestive of increased awareness and acknowledgment of the importance of mental health.
He goes on to explain that the rise may be attributed to communal feelings of isolation and anxiety, "kasi maraming nakakaranas nito eh – hindi lang isa yung nakakaranas ng anxiety at stress," and that because of the collective burden, "nabubuksan yung isip natin na, 'ay, mayroon pa lang mental health at mahalaga palang alagaan yung mental health."
(Many are experiencing it – it's not just one person who's experiencing anxiety and stress. Because of that, we realize; 'oh, there's [such a thing as] mental health and it's important to take care of it.)
However, despite the welcome news of the slow lifting of a prolonged stigma on mental distresses and disorders in the country, Virrey, along with other health professionals, worry about whether the nation can cope with the mental health implications of this pandemic, or not.
"Maraming mga organization na nag-ooffer ng psychological intervention online…. Doon sa mga organizations na 'yon, there are thousands of clients…and kulang 'yong mga mental health professionals na tumutugon sa mga needs nila," explains Virrey further.
(There are a lot of organizations that offer psychological intervention online…. Those organizations have thousands of clients but there are only a few mental health professionals attending to their needs.)
While some people are lucky enough to have access to a variety of support systems, many others are left alone and with scarce resources for coping. Apart from access to intervention, or lack thereof, another danger with mental distress is the failure to acknowledge, or even deny the problem. To help these people, Andres Virrey says that this is a "true dilemma" of mental health professionals.
"Kasi something siya na hindi natin pwede pilitin 'yong tao to undergo treatment or to undergo consultation nang wala silang willingness. Lalo na 'pag adult na," he further explains the cases of under-aged clients, parents have the authority to and most likely decide on bringing them to seek consultation with a professional.
(It's something that we can't force a person to undergo – treatment and consultation, especially if the client is an adult.)
"However, 'pag adult na 'yung client, may responsibility na siya sa sarili 'nya eh," stresses Virrey, but adds that the only way to really help individuals who are in denial of their mental distress is to simply educate them. (However, if the client is an adult, they are responsible for themselves.)
"Kailangan nila maintindihan kung ano ang normal at hindi na normal na mental health. 'Yong mga taong nasa paligid nila like family members, friends, dapat ang goal nila is ma-convince 'yung tao kasi hindi natin siya pwedeng pilitin."
(They need to understand what is normal versus abnormal mental health. People who surround them like family members, friends – their goal should be to convince them because we can't force them.)
Lasting impacts and how we can cope
Given our current situation and how it's unlikely that we'll be out of it soon, it is in some ways, good that more Filipinos are recognizing the value of mental health as early as now because, as Virrey shares, he anticipates these affectations on the general public's mental states to continue well after the viral threat goes away, and even as we enter our 'new normal'.
For him, our new normal for the mental focus of the collective is in recovery, explaining that the vastitude of our negative experiences during this pandemic and lockdown will leave within us "pervasive fear" which "will take time for us to recover from."
All of that given, to learn how to individually cope with mental stresses will be crucial to our survival and adaptation in the future.
So what are his psychologists' orders for the caring of one's mental well-being during this lockdown? Read them here:
1. Focus on physical health and wellness
"Eat nutritious food, eat on time, and exercise," Virrey advises at least 20 to 30 minutes of exercise that gets you moving and sweating is enough to help release some of the body's natural happy hormones.
2. Social media detox
The trauma and stress-related disorders specialist also advises our readers to avoid too much exposure to social media, and get info from credible sources.
He explains that although social media exists for the good of disseminating important information, he warns against the dangers of it as well, stating that, "madaming information na nadedisemminate na nakaka-cause ng negative feedback sa thoughts at feelings natin. So kailangan natin siya piliin talaga."
(There's a lot of information that's disseminated which can cause negative feedback on our thoughts and feelings, so we really need to choose them carefully.)
3. Have time for relaxation
Virrey also advises getting the recommended amount of 6 to 8 hours of sleep in order to improve our mood.
4. Meditate
Basing from the advice of psychological associations, Virrey also encourages practicing regular meditation.
5. Occupy yourself with a hobby
And as long as running or exercising outdoors is prohibited, Virrey mentions that we can find other hobbies that interest us, saying that, "kailangan mayroon kang gagawin – something that you really like."
(You need to have something to do – something that you really like.)
6. Stay connected
Psychologist Andres Virrey also stresses the importance of maintaining social relationships amid the pandemic, emphasizing that although we need to practice strict physical distancing, social activities such as calling up relatives and or friends are encouraged.
7. Avoid drinking and smoking
As well as ingesting other psychoactive substances as these can alter brain activity and may elicit negative impacts on mental health.
Health, in its most holistic sense, necessitates the care of various dimensions of a person. In such precarious times such as a viral pandemic, we should always keep this in mind so that we can not just overcome, but to thrive well after this crisis has passed.
As a final and encompassing note to summarize our discussion, psychologist Andres Virrey hopes to enlighten everyone on the importance of investing in one's mental health by saying that investing in mental health is worthwhile and "pays an enduring outcome in the future."
"Ang nakakalungkot sa atin is…magbibigay sila ng time para ayusin yong labas pero…hindi maganda yong loob. Lagi tayo nag-iinvest outside – it's time na mag-invest tayo sa kung ano meron satin sa loob."
(What's disappointing is we make time to fix what's on the outside but what's inside is broken. We always invest in our outer appearances – it's time we invest in what's inside of us.)
Did these tips help you keep a healthy state of mind? Do you practice other tips? Feel free to share them with the community, and let's come out of this crisis stronger and more united.