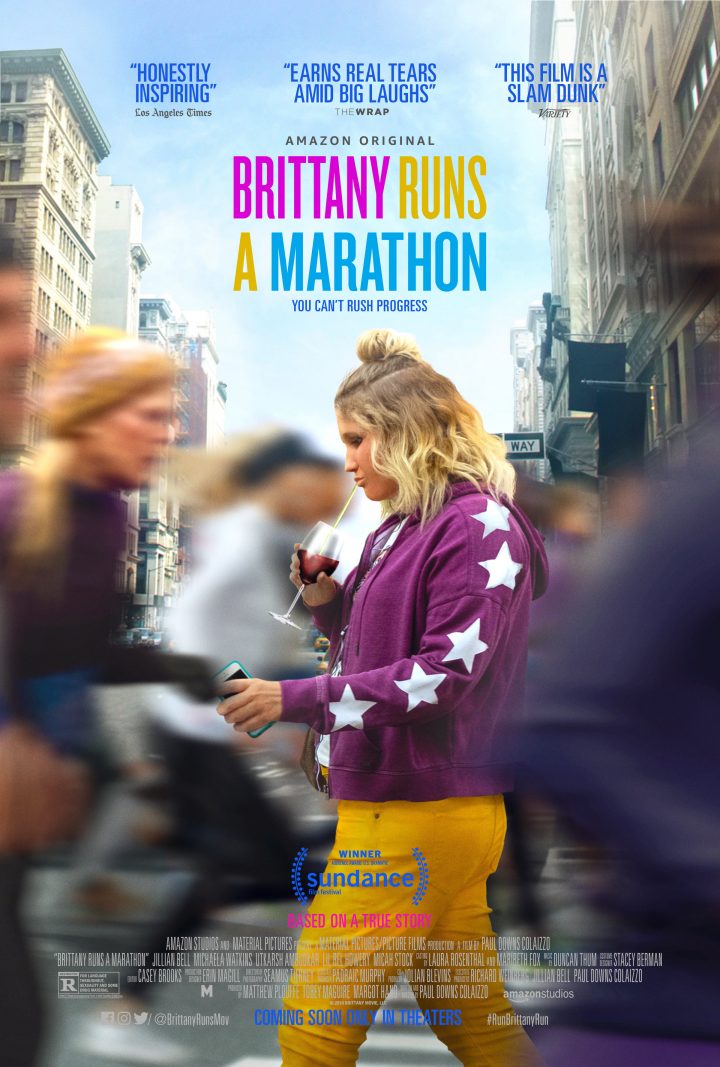 Just in time for Global Running Day last June 6, 2019, Amazon Studios released the trailer of "Brittany Runs a Marathon", a movie with the uplifting story of a 27-year old lady's journey from couch to 5K to the New York City Marathon.
The movie, which is based on a true story about a friend of the film's director Paul Downs Calaizzo, is definitely a wake-up call film. The trailer opens with Brittany (played by Jillian Bell) seeking a prescription for Adderall (a medication used to treat attention deficit hyperactivity disorder or ADHD) and her doctor suggesting she lose 55 pounds. Feeling stuck and seeing how other peoples lives are going places, Brittany finally decides to do something different. After finding that gym memberships are mostly expensive (which is totally relatable!), Brittany starts running outside and got inspired to join the New York City Marathon.
It's difficult to "judge" a movie solely by its trailer, but the film seems to be about something more than the typical woman-loses-weight-and-it-changes-everything story. As the trailer progresses, Brittany does appear to lose weight. However, a man toward the end of the preview says to Brittany that her journey was never about her weight — it was about "taking responsibility" for herself, hence, suggesting a deeper overall takeaway. This makes the film look even more promising and relatable as it takes running to a different level – how the sport helps not only to address her physical and health issues but serves as a step to aid her emotional and mental challenges as well.
A cast interview with The Hollywood Reporter also indicates that Brittany's transformation isn't ultimately attributed to her physical changes in the movie. "You find out that when you do get that money, that car, that body, that boyfriend, that you're not okay, because that actually wasn't the impetus for what needed to change. You needed to heal something on the inside," actress Michaela Watkins remarked during the interview.
The film is set to hit the cinemas on August 23, 2019 in Limited Theaters and via Amazon Prime Video — this is something we, runners, should not miss!